The digital art landscape is rapidly expanding with each passing day, as more and more people are beginning to recognize its immense potential. In response, numerous NFT marketplaces have emerged online, bringing together artists and investors from all corners of the world.
One of these marketplaces was OpenSea. The marketplace was one of the first to get famous and become the choice for significant NFT collections such as BAYC and Cryptopunks.
In this article, we will show you what the OpenSea NFT marketplace is and all the features that it provides to its users. If you are an enthusiast looking for the best NFT market to invest in, whether as an artist or collector, this is for you!
What Is OpenSea
OpenSea is the largest NFT marketplace available today, gathering millions of active users daily. It is also the leading NFT marketplace in terms of daily NFT sales.
It was a revolutionary tool in the world of digital assets. Since 2017, Devin Finzer and Alex Atallah have been working to deliver the best experience for people trading or selling NFTs.
It is the favorite place for some of the most famous NFT collectors and artists looking for a place to sell their assets. But this is not the only thing that makes OpenSea one of the most hyped NFT marketplaces available.
There are tons of other NFT marketplaces being created every day, but still, artists and investors prefer to sell NFTs on OpenSea instead of any other. We will show you some of the reasons why OpenSea is still the best place to mint, buy, or trade NFTs.
What Blockchain Does OpenSea Use
Although the main blockchain OpenSea users choose is Ethereum, the platform allows the usage of different blockchains. When buying NFTs or doing any operation, OpenSea allows you to choose which blockchain you want to use.
This freedom, along with the fact that OpenSea supports multiple chains and over a dozen wallets, is one of the reasons why many people prefer the platform when trading NFTs. Most marketplaces only allow users to choose Ethereum, and its high gas fees can be a deal breaker for many collectors and artists.
The main blockchains you can use when making operations with NFTs on OpenSea are:
Ethereum
Polygon Blockchain
Klaytn
Solana
Arbitrum
Optimism
Avalanche
BNB
Features That the OpenSea NFT Marketplace Offers
Now that you know what OpenSea is and what blockchains you can use in it, it is time to see the features the platform offers. The way NFT marketplaces work, and the elements they offer are a big part of why some become people's favorites.
Here are some of the things that you can do in OpenSea:
Easily Promote NFTs
One of the reasons why OpenSea has emerged as the leading platform for selling NFTs is its seamless integration with social media accounts. This feature enables users to effortlessly promote their NFT collections and share links directly from the platform, thereby amplifying their reach and engagement.
You can add accounts like Instagram or even a Discord server right from the NFT settings of your digital item. Thus, you won't need to create a specific website just to promote it or hire an NFT marketing professional to create campaigns for your NFT drops.
To know more about how to promote your NFTs, check NFTMonk's Best Tips to Promote NFT Collections. There you'll find plenty of valuable advice on how to do leverage your NFT marketing and become a successful NFT artist.
Straightforward Creation Process
Another reason why the website is a must-use for selling digital art is because of its simplified process. If you want to spend less time setting up your collection and also have access to various tools to boost your NFT sales, OpenSea is what you need.
Along with directly inserting links to your other social media, you will also find tons of tools to make your collection seen by a larger audience.
You can create as many NFTs as you want and list them for sale in just a few minutes. The creation tab also features a user-friendly interface, allowing you to easily understand what each option does.
To understand more about how to create an NFT collection on OpenSea, check this article. You will find a step-by-step guide on how to do it correctly.
Minting Tools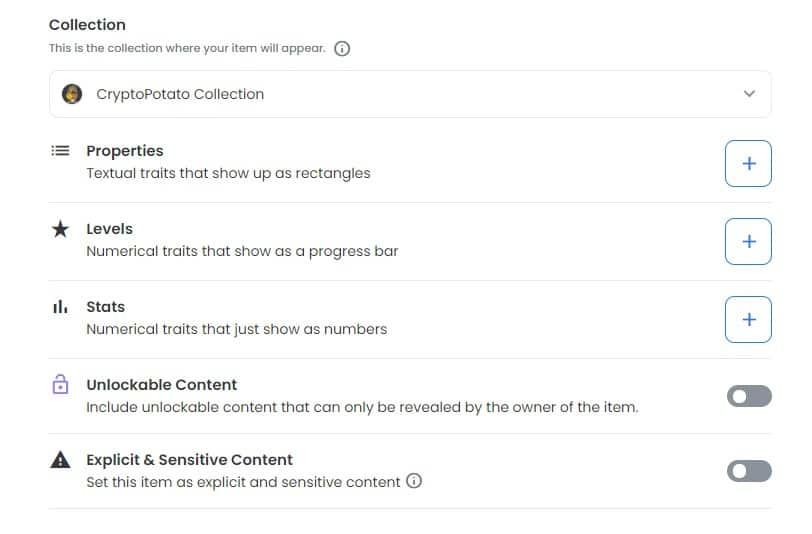 OpenSea also features some powerful tools when going to mint NFTs. Some of the most popular NFT collections have something OpenSea calls "unlockable content." It is a tool that allows creators to add special content exclusive to those who acquired pieces from specific NFT projects.
These are also called utility NFTs, and OpenSea is the best NFT market to create those. You will find a great selection of tools to make the minting process more dynamic.
To learn how to mint NFTs on OpenSea for free, check out our article on how to mint NFT on Opensea for free. You will learn every step for minting digital assets outside the Ethereum blockchain without paying its transaction fees.
You can also check What is Minting NFT to learn more about the general process of minting NFTs not only on OpenSea but other marketplaces as well. Follow each step to guarantee the best results out of your creations and pay attention to the sales method selected (minimum price, etc.)
OpenSea Analytics
Another detail that makes OpenSea one of the most complete NFT markets is the analytics feature on the website. It allows creators and investors to check out the most sought-after collections and what is the best course of action to take when investing in.
The tab shows you all the essential data regarding each collection, including floor price, sales volume, and the number of trades.
The marketplace data is accessible to everyone.
Auction Settings
Another incredible feature that OpenSea offers is the number of possibilities for auctioning NFTs. From simple auctions to Dutch auction listings, you can choose the format that fits your needs most, like active English auctions, for example.
This makes it way more accessible, not just when selling but also when buying NFTs. You can sort the auctions by format and participate in those that meet your expectations.
It is vital to notice that each auction model will have its own OpenSea fees. Make sure to only participate in processes that you understand and be careful with the starting price that you put in your asset.
Low Fees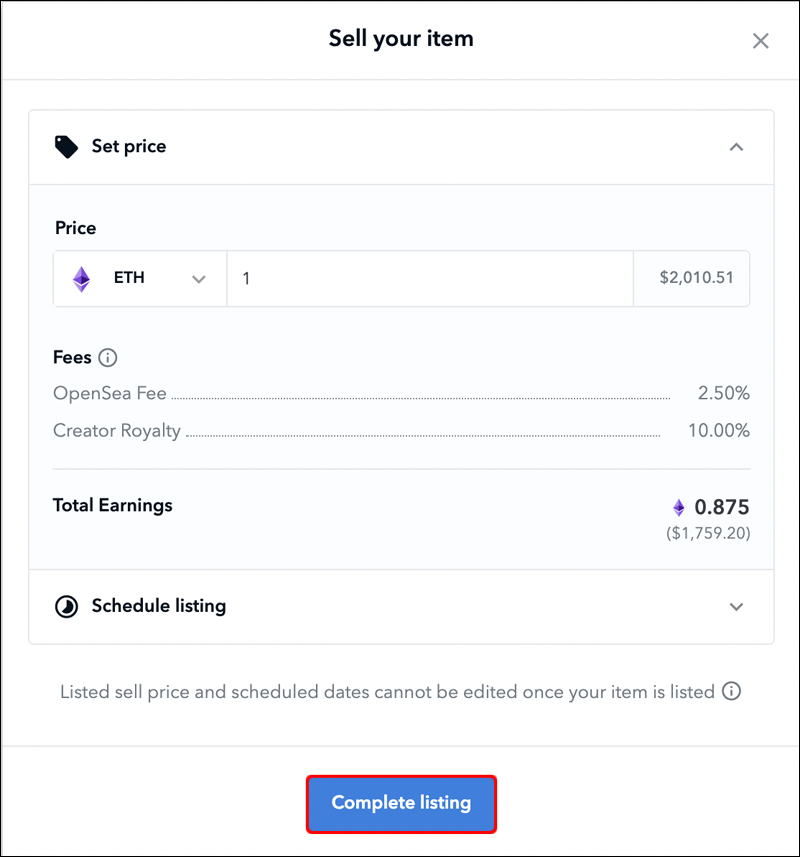 Another great reason to use OpenSea instead of custom marketplaces or any other option is its low fees. Whether when doing Dutch auctions or any other transaction, you will pay a single fee.
The OpenSea fee has a fixed price of 2.5% regardless of the asset type. It is extremely low, especially compared to other NFT marketplace platforms, like SuperRare or Mintable.
Notice that this fee regards only the OpenSea percentage. The final value might drastically change depending on which blockchain you work with.
NFT Auction Type Variety
One of the most remarkable OpenSea pros is the fact that it allows users to upload a massive variety of digital items and in numerous types of auction. From Dutch auctions to more traditional options, there are numerous options for what and how you sell on OpenSea.
If you search for a non-fungible token marketplace that is complete and allows you to auction your assets in the best way possible for your needs, OpenSea is for you. Its interface and bid options menu also make it possible for you to quickly filter your preferences. So you don't have to stick to a single type of auction when using the platform.
You will find two main auction types when using Opensea:
English Auction – Sells the asset to the highest bidder
Dutch Auction – Starts at maximum price and declines until someone makes the first bid
Sending Gifts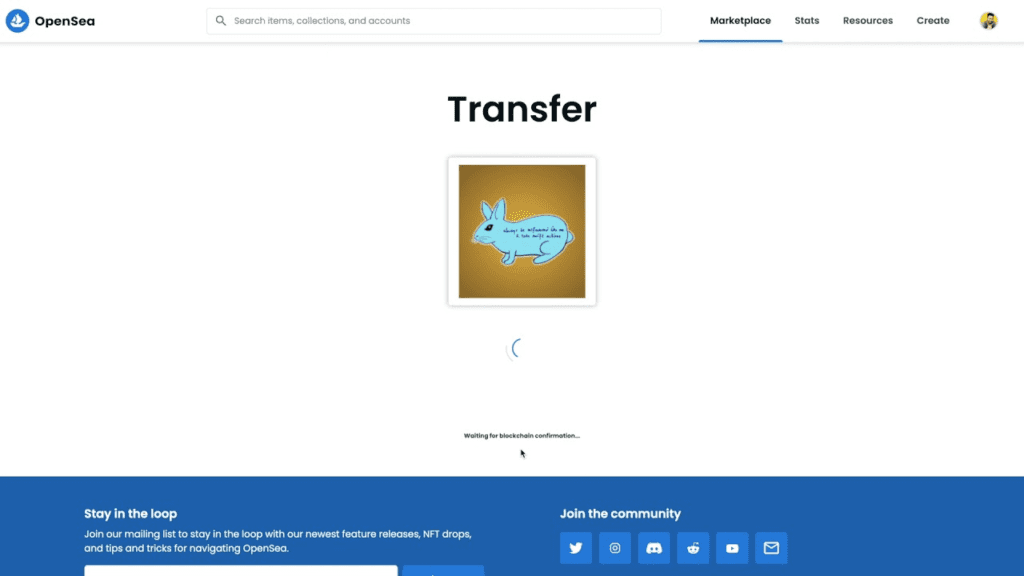 Another excellent tool for promotion is the gift-sending function available on OpenSea. The platform allows you to send any NFT as a gift to other users at no extra cost, just like gas-free transactions.
It is important to know that gift sending and receiving are not restricted only to the platform itself. OpenSea also allows you to make this kind of transaction even if the user is from another platform.
The gift function is only available in the Ethereum blockchain. If you create custom marketplaces or use another famous platform, you can only do this if your wallet supports ETH.
Wallet Variety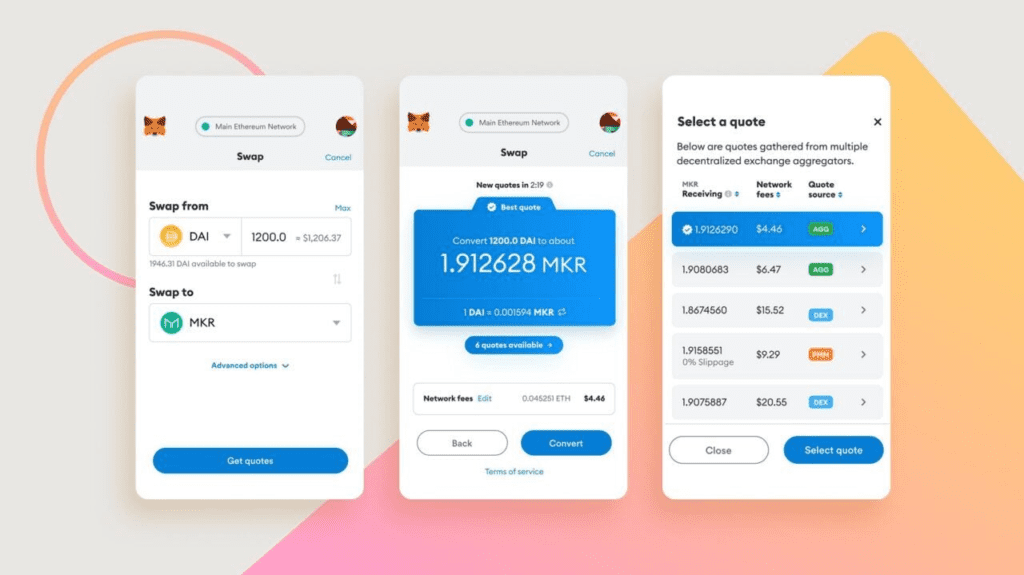 When using OpenSea, you will never have to worry about wallet compatibility. It is likely that the platform allows you to use your preferred digital wallet since it has support for 15 different wallets.
The process is very straightforward and can quickly be done when setting up your OpenSea account or after, if you prefer. Here is a list of wallets supported by the OpenSea team:
MetaMask
Coinbase
Trust Wallet
Portis
Dapper
Bitski
Authereum
Fortmatic
Kaikas
Torus
WalletConnect
Opera Touch
Venly
Phantom
Glow
Famous Collections That Were Uploaded to OpenSea
Now that you know what OpenSea is and its main features, it is time to see some examples of famous collections originally posted on OpenSea. Some of them are still famous nowadays with an enormous trading volume.
Here are some examples that were uploaded to OpenSea and became iconic NFT collections:
Bored Ape Yacht Club
Even if you're a beginner in the NFT world, you've definitely heard about Bored Ape Yacht Club (or BAYC). It was the most successful collection ever created and became a martyr in the world of digital art.
The project was uploaded to OpenSea and quickly became the most profitable collection on the platform. Some pieces are sought-after today, with prices of more than dozens of thousands of dollars.
Cryptopunks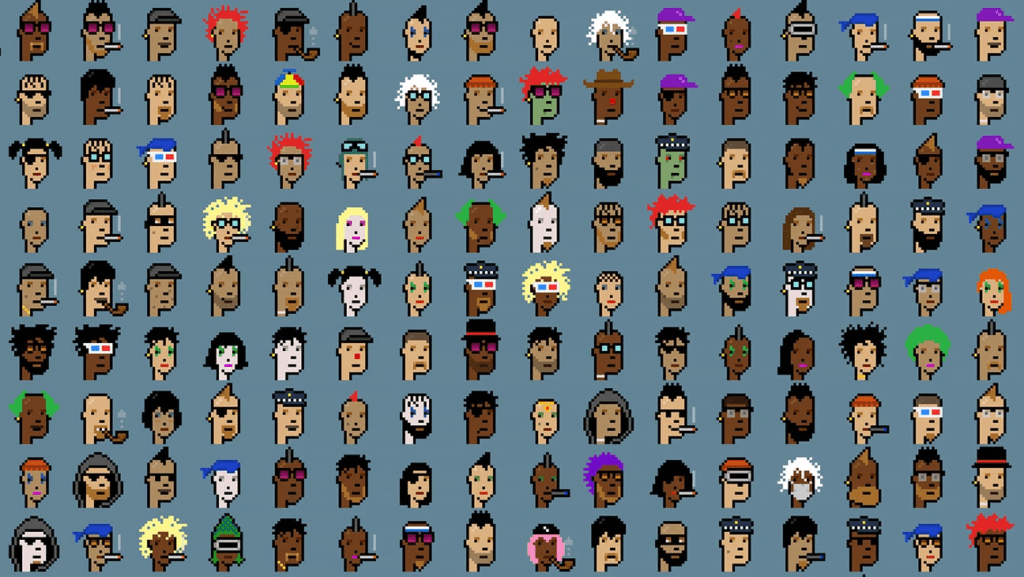 If we had to tell a collection that can rival BAYC in terms of success and profitability, it would be Cryptopunks. The project was also uploaded to OpenSea and featured 10,000 unique digital assets.
Its success was similar to BAYC, with prices quickly skyrocketing and tons of investors competing to see who could grab one of the non-fungible tokens. Cryptopunks are still worth tons of money nowadays.
Doodles
Another highlight of OpenSea work portfolio is the Doodles NFT project. Featuring a visually pleasing art style, the collection became an investor's favorite, mainly thanks to the high trade volumes regarding the pieces.
It is also an extremely valuable collection, with some pieces being more expensive than a house. The project is still in the top 10 ranked collections of OpenSea, being a reference for many artists that want to enter the digital art world.
Time to Create Your Account on OpenSea
Now that you know what OpenSea is and why it is currently the largest NFT marketplace, it is time to start setting up your account on the platform. Follow each step carefully to avoid problems with your digital pieces or coins.
This way, you avoid problems with your crypto wallet and keep your account secure, guaranteeing you won't lose any money or NFT.
OpenSea has tons of tools and features that allow you to do almost anything. Most features are free to use, so you can play with them as much as you want.
Remember only to do transactions you are sure of. Once you buy or sell an NFT, there is no way back. Paying attention to information like the NFT token address and other data is vital for any investor or creator wanting to make a profit in this digital world.