Cryptocurrencies and Non-Fungible Tokens (NFTs) are both ever-growing industries these days. NFTs provide users with verifiable proof of ownership within the blockchain of a distinctive digital asset.
While investing in NFTs can be considered a "new-age" investment, they can hold a valuable advantage over cryptocurrencies. They are good for long-term investments and can be traded between NFT collectors on exchanges. But as it happens with real-world things, owning something doesn't keep it safe from someone taking it from you.
This is where NFT wallets come into play. They provide a way to store NFTs and also their tokens. But, above all, a secure NFT wallet will protect you from people with malicious intentions, as the industry is the aim of hackers and scammers.
So, let's check all the functions of an NFT wallet and its benefits with the best NFT wallets you can choose from.
What is a Crypto Wallet
A cryptocurrency wallet is a specialized piece of software (or hardware, too) that is designed to store your cryptocurrency and NFTs safely.
A secure wallet holding your NFTs must be compatible with the blockchain it's built on. If the NFT is made on the Ethereum blockchain, the NFT wallet must support that network. Most NFT wallets are available via browser extensions and in a mobile version.
If we are going with technicalities, NFT wallets don't actually hold your NFTs and cryptos. They contain the location of the NFT inside the network, as NFTs are located inside a blockchain. Either way, NFT wallets are vital to keeping your NFTs safe and maintaining ownership of these digital assets. Also, the best crypto wallets offer a variety of features, like the ability to share, view, and send NFTs to other people.
NFT wallets often have advanced security features and are designed specifically to keep your NFTs safe and trade them with other users with your permission.
Some might think that storing your assets in an NFT marketplace is enough. But these places are prone to cyberattacks, posing a risk for your ownership. With a dedicated NFT wallet, you will be able to transfer NFT collections from the marketplace to your wallet and store them for the long term.
How Do They Work
The best NFT wallets handle all the complicated tasks in the background, making sure that the user experience is as seamless and smooth as possible. Yet, it is important to know what is happening behind the scenes.
There are several functionalities of an NFT wallet, but a few of them are a "must" for every crypto wallet software.
It Stores Your Private Key
As we stated before, NFTs are not stored inside the wallet. They are inside the blockchain network they were built on.
But, NFT wallets store private keys, which signify ownership of certain assets. Whoever has access to these private keys will have access to the NFTs. And that's the thing NFT wallets must keep safe at all times.
Enables You to Hold Crypto
If you didn't notice, we were mixing the terms "crypto wallet" and "NFT wallet." They are the same, as most wallets are made to hold cryptocurrency, and, with the NFT craze, they got improved to hold them too.
Even so, holding some crypto to facilitate NFT purchases is always recommended. The best NFT wallets need to handle this aspect, enabling you to store crypto holdings and use them to buy and sell NFTs.
Allows You To Connect to NFT Marketplaces
Decentralized NFT marketplaces like OpenSea require users to link their crypto wallets to the platform to make investments.
So, if you wish to use an NFT marketplace or any other decentralized platform, you must have an NFT wallet that supports the blockchain network that the marketplace is built on.
Types of NFT Wallets
Not every NFT wallet is the same. Essentially, there are two types of wallets distinguished by their features and how they safeguard assets.
Let's check the two main types of digital wallets that you will see around.
Non-Custodial/Self-Custody Wallets
These are considered the most secure wallets of the two kinds. They give the user complete control over their private keys. This means that any third party won't have access to them, and nobody without your permission will have access to the wallet's holdings.
Self-custody wallets usually come with additional features, like the ability to change the speed of blockchain transactions to lower gas fees.
Also, since the private key is in the user's control, you don't need to worry about any platform being hacked, as nobody else but you knows it. But, if you somehow lose or forget your key, the assets inside the wallet could be lost forever.
Custodial Wallets
Unlike self-custodial, a third party controls your private keys. Often, this third party would be the wallet provider or an NFT marketplace. But, since a third party handles all the sensitive data, these wallets tend to be more beginner-friendly and easier to configure.
Another appealing feature is that you don't need to remember your private key. The third party will have a recovery method to allow you to re-access your holdings.
However, since you are placing your trust in another entity, there is always the threat that these third parties may fall under cyberattacks, with the possibility of your private key being stolen. Furthermore, these entities often require KYC checks, which will reduce your anonymity.
How to Choose the Best NFT Wallet For You
Now, let's check some of the crucial features of NFT wallets, which will determine the best overall NFT wallet in the market.
Blockchains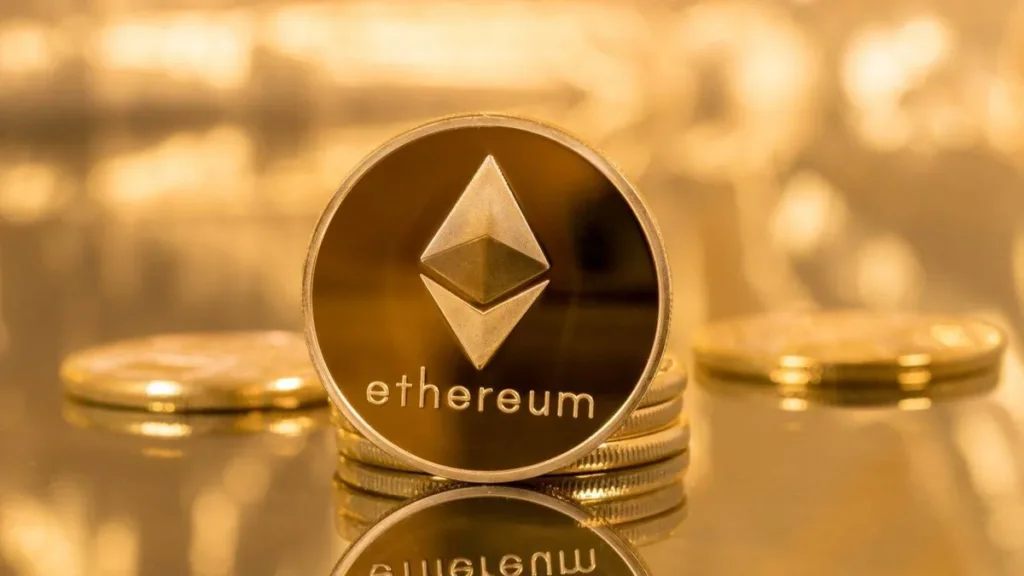 One of the most crucial elements to consider when choosing the right NFT wallet is the blockchains it supports. NFTs are minted on individual networks, like Ethereum or the Binance Smart Chain, to name a few.
This will mean that they have a designated token standard. The NFT wallet you have chosen must support the token standard and blockchain on which your NFT is built. Your crypto wallet must support its token standard if you purchase an NFT based on the Ethereum blockchain. Otherwise, you won't be able to store your NFT in the wallet.
Another aspect to look at are the transaction fees of each blockchain. For example, the Ethereum network will charge you gas fees for any transaction you want to make.
The price of these fees will fluctuate depending on the network congestion. To address this issue, you will need to buy ETH and store some on the NFT wallet to cover these fees.
Anonymity
After checking which blockchains your desired NFT wallet supports, you next need to check the level of anonymity and privacy.
Some NFT wallets would make it easy for anybody to look at all the transactions made with blockchain assets, while others are more private. However, they are less user-friendly as they don't have integrated web links or exchanges to buy NFTs online.
In the end, it will depend mostly on your specific needs.
Anonymity could be very important for you as personal data is highly sought-after in the market. If that truly bothers you, choose the wallet with the best security features to protect your personal data.
Compatibility With Exchange Services
You should check if your NFT wallet is compatible with different exchange services. Even more, if you are planning on trading tokens or selling NFTs.
Although, NFT transactions aren't only limited to exchanges. There are a lot of applications that enable users to interact with different NFTs.
This particular topic would be very important for those looking into minting, buying, trading, or selling NFTs. Being able to use many exchanges will allow them to make transactions and purchases in various apps.
Transaction Limits
Some NFT wallets have withdrawal limits, causing a problem for big token traders. Users want to withdraw and deposit any amount they like and have an NFT wallet with no limitations.
This could also mean no more waiting for a transaction to be confirmed by the network. The right providers will give users much freedom regarding when and how they can receive and make transactions.
Security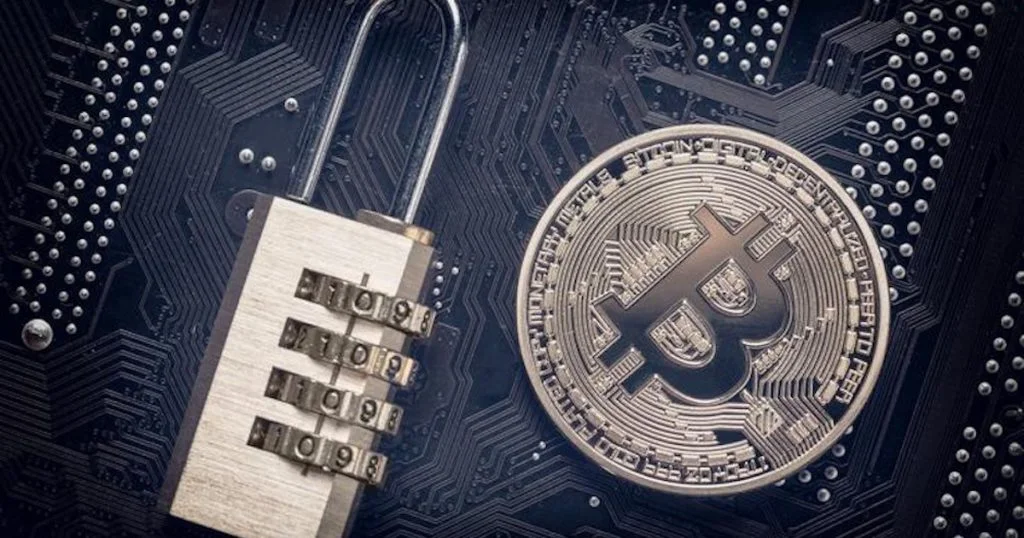 One should always use a safe solution that protects their digital assets. Companies must watch out for public wallet addresses to prevent cyberattacks and hackers from stealing stored tokens and NFT collections.
The best NFT wallets will offer features such as two-factor authentication and an extra layer of security to prevent cyber-criminals from accessing your account. It adds another step to the login process to ensure that you are the wallet owner.
The providers should also communicate every possible risk and danger of investing in crypto. This would include not only scams and malicious campaigns but other potential problems too.
The most secure wallets will have robust encryption methods to protect your data from malicious third parties, denying access to your wallet.
Conversion Fees
If you buy crypto using fiat currency, you will incur conversion fees when exchanging one currency for another. Exchanges take money from the crypto to sell it for fiat currency.
When searching for the right NFT wallet, check their conversion fees, especially when depositing or withdrawing your NFTs.
User Experience
The user interface that the wallet's website offers should be straightforward to use and user-friendly. Luckily, it is something you normally will see from the list we will provide below.
It can be frustrating when trying to access accounts with a website that has a complicated user interface, hindering your navigation around.
Mobile App
The comfort of using a phone to do your business sometimes overcomes doing the same things on a desktop computer. And with NFTs and crypto, it is no exception. Many people use their smartphones to make transactions.
The wallet app on its mobile version should work the same, offering secure encryption methods to keep your data safe and private at all times.
Encryption mixes up sensitive information into a difficult code for third parties to crack. So, if your phone is hacked, you won't have to fear losing your wallet holdings.
Customer Support
Buying and selling NFTs can be complicated and problematic, especially for beginners. It would be beneficial to look for wallets that employ good customer service to quickly resolve any issue.
When deciding the NFT wallet you want to use, you might want to check how long it takes for them to respond. See if they have email or chat availability the whole day and if there is any phone number in case of emergencies.
Which Are The Best NFT Wallets
Now is the time to check out the best and most popular NFT wallets on the market, and what they offer the user.
We have around 10 NFT wallets to choose one that best fits your needs.
MetaMask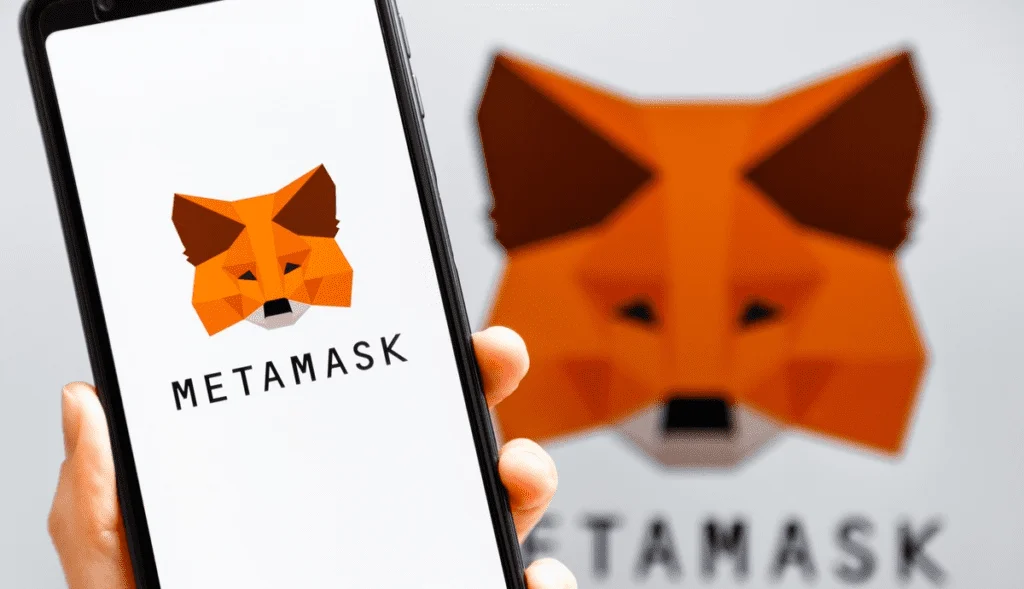 The MetaMask wallet is one of the top NFT wallets that utilizes the Ethereum blockchain technology. It is among the most popular in the market and widely used by many platforms. Many users choose MetaMask to send, receive, and store their NFTs.
Since its launch in 2016, MetaMask has been growing non-stop, reporting 21 million active monthly users for 2022.
This NFT wallet is available as a browser extension, supporting both Google Chrome and Firefox, with a setup process that will take you a few minutes to complete. It also is available as a mobile app for iOS or Android devices.
The most appealing aspect of MetaMask is its high-security level. The wallet creates passwords and keys on your device. This means that only you have access to your holdings and data. These private keys and passwords, along with the secret recovery phrase, are stored in an encrypted format to bolster security.
If you are looking for an NFT hardware wallet, MetaMask also supports Ledger and Trezor wallets through the browser extension.
One downside of MetaMask is that it doesn't have a feature to showcase NFTs, and they will only appear as a token on the menu. Yet, you will notice that it is an NFT, as they are all located on the "Collectible" tab.
Lastly, it utilizes a self-custodial security system and is completely free. Although it is built as an Ethereum wallet, it has a feature that allows you to swap currencies and limit gas fees.
Coinbase
The Coinbase wallet serves as a token wallet and an NFT marketplace for selling and purchasing cryptocurrencies and NFTs.
It is another non-custodial wallet with a very user-friendly interface, simplifying the navigation and the process of buying and selling NFTs. Additionally, Coinbase complies with regulations in many jurisdictions and supports most cryptocurrencies on the market.
It allows NFT holders to buy services and goods using their NFTs, increasing usability. It also allows users to easily transfer NFTs and assets with just the username instead of a public wallet address.
For those that fear losing their private key (an issue that self-custodial wallets have, as they put all the responsibility on the owner), Coinbase mitigates such risk by allowing users to store their private keys inside a personal cloud drive.
Math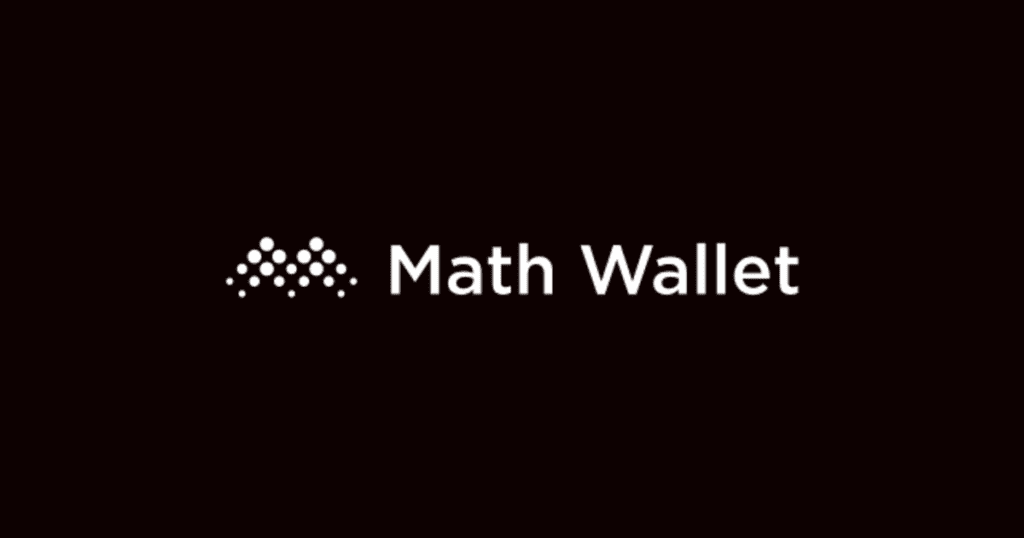 The Math wallet is a perfect gateway and introduction to the vast world of crypto and NFTs. It is a wallet compatible with 122 blockchains and provides a web, browser, and mobile wallet version. It also has a built-in dApp browser to easily access NFT marketplaces. It integrates with hardware wallets and offers its own utility token.
The Math Wallet enables users to make multiple addresses for better and more efficient management of crypto portfolios. It provides a highly secure environment through a system that generates passwords and keys, making sure that only their respective owners have access to their holdings.
Many big names in the industry, like Binance and Multicoin Capital, are backing this project. Like MetaMask, it surpassed the 20 million active monthly users mark last year.
Enjin
If you want to manage your NFT collection and cryptocurrencies in one convenient place, the Enjin wallet is one of the best options for you.
It has a built-in exchange to facilitate easy and quick transactions, allowing you to easily collect, trade, and exchange digital assets among users. It also has its native token, which you can use to buy NFTs.
The Enjin wallet allows you to create multiple accounts to use as your please (like one for daily expenses, another for gaming, etc.). If you have to import an old account, you don't need to back up your private key or use additional software. And like MetaMask and Math, Enjin allows users to connect several hardware wallets to their NFT wallet.
If you have trouble remembering your password, the Enjin wallet can access your wallet with a biometric signature. It also supports hundreds of cryptocurrencies and has a reward system for gamers earning NFTs.
Kukai
The Kukai wallet is one of the few open-source wallets, and it is suited for experienced NFT collectors. It is a web-based NFT wallet built in the Tezos blockchain. The Kukai wallet allows users to import their own NFTs from other wallets, Reddit, and Google accounts and transfer the storage of digital collectibles.
Kukai has a fast user verification process. You can get started trading NFTs within 5 or 10 minutes. It is another wallet software that integrates very well with hardware wallets like Nano Ledger S. You can even sign in offline for added privacy and security.
One of the main criticism that Kukai receives is its user interface. It is more confusing than other wallets, and some less experienced users might have trouble with it. Another downside is that Kukai only uses the Tezos token.
ZenGo
The ZenGo wallet is the first to get rid of private keys to implement encrypted biometrics. It makes ZenGo one of the most secure wallets worldwide, as many users already lost millions of dollars due to losing their private keys or unauthorized access getting possession of them.
It also has a three-factor authentication, backing up your wallet automatically and recovering access through a two-step authentication process if, for example, you lose your phone.
ZenGo supports around 70 blockchains, including Ethereum and Bitcoin. It has 24/7 in-app customer support, working with real consultants rather than using chatbots. ZenGo is the most secure and trusted NFT wallet for holders and traders.
Trust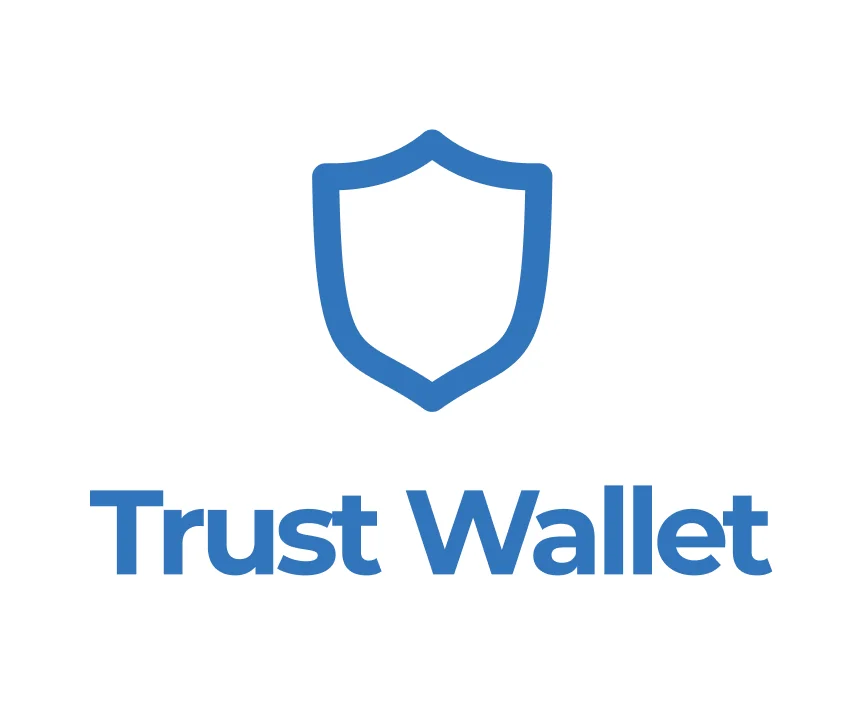 Trust wallet is a secure alternative for non-custodial wallets that let you easily manage, buy, sell, and trade NFTs, as also cash out them.
You will be able to import old wallets without a backup software of private keys. It fulfills its main goal, which is to facilitate its use in favor of the user. It is one of the best options for new people in the industry. The Trust wallet doesn't require you to fill out any form or go through a KYC process for more privacy and anonymity.
The Trust wallet is available for Android and iOS mobile devices. It is a completely decentralized open-source wallet, supporting around 53 blockchains.
Trust wallet also includes a section dedicated to NFTs, supporting assets from the Binance Smart Chain and Ethereum blockchain. It lets you showcase your NFTs and their individual values.
Meanwhile, the Trust wallet conducts regular security audits in the security department to keep your wallet safe from cyberattacks.
Crypto.com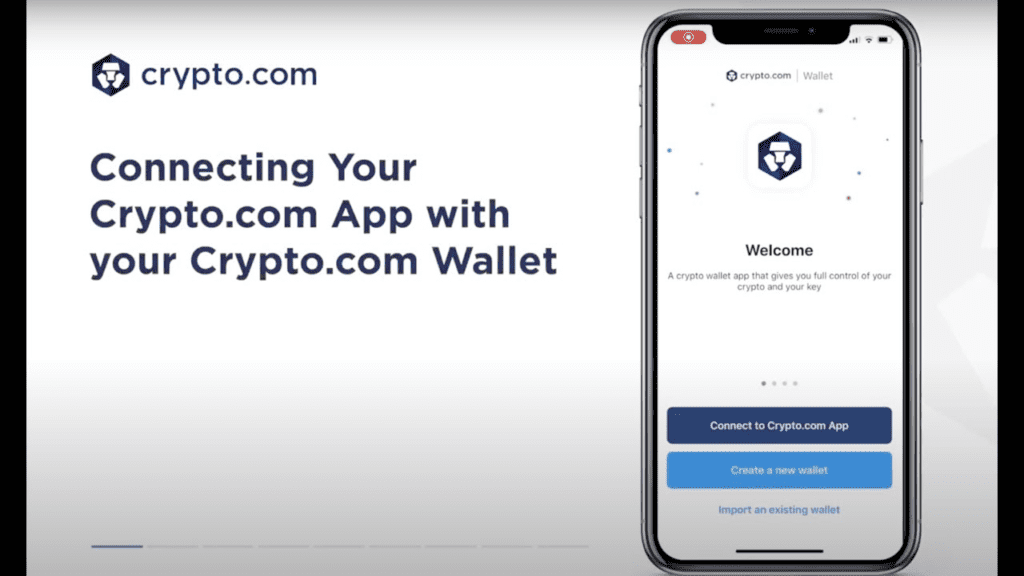 Many people in the industry might know Crypto.com as one of the most renowned exchange services around the world, competing alongside Binance. They also have a huge NFT marketplace platform that allows users to buy and sell NFTs without paying transaction fees. But, to keep users inside its environment, Crypto.com has its own DeFi wallet, available to download for free from the Google Play Store or Apple App Store.
It facilitates staking crypto and holding your NFTs, as it supports over 100 cryptocurrencies. It also has a dedicated section for digital collectibles. This NFT section allows you to feature some from your collection at the top and the remainder presented below as individual collections.
It is easy to trade NFTs with the Crypto.com wallet as it gives a dedicated wallet address to make it simpler and with just a few taps. You can even share your collection on social media by making a dedicated image template.
The only downside is that it only supports two blockchains (those being the Ethereum blockchain and Cronos chain).
AlphaWallet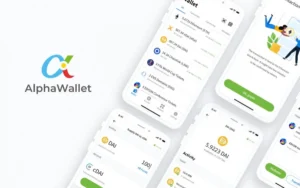 The AlphaWallet software is another open-source wallet built into the Ethereum blockchain. It offers a quick and easy way to store NFTs, with a "tagging" feature to facilitate your searching throughout the collection.
AplhaWallet is available only on its mobile version for Android and iOS devices. Its interface has a built-in dApp browser, making it easy to connect with the best NFT marketplaces and different Web3 platforms.
In terms of security, this wallet is self-custodial and employs the "secure enclave" system to give the highest level of protection.
Lastly, you can modify the speed of your transactions to lower gas fee prices.
Ledger Nano X
The Ledger Nano X wallets are hardware wallets (known as cold wallets, too) that accomplish the same functions as any other wallet. But these kinds of wallets are safer, as they run off software and remain offline until you decide to make a transaction.
To use this wallet, you are required to use a seed phrase for authentication from 12 to 24 words.
A hardware wallet is the most secure method of storing your crypto and NFTs above any other. But, in the case of Ledger Nano X, it has a relatively high fee of around 25% per contract, and you will need to pay an upfront fee to use the wallet.
Conclusion
There are many options available for you to choose the best NFT wallet. Take your time to pick one to ensure it covers all your needs.
From all the wallets mentioned above, each one of them has its own specialization, as a few downsides could influence your final decision. The NFT wallet you choose must support the blockchain you intend to work with. And keep in mind the cost of transaction fees they could have, as it could also determine the profitability when buying, exchanging, or selling NFTs.