The NFT space has grown a lot in recent years. However, the increase in the number of NFT collections created a problem for many artists.
With a high volume of digital art arriving in the NFT marketplaces, promoting your content and making it shine among all the other NFT projects is getting harder. There are several different ways for you to do it, from promoting it in social media channels to releasing promotional NFT Drops.
More than just making posts and creating a social media account, you must choose the correct method based on your target audience. Each technique will have a different result in how far your marketing will go, and a deep analysis of your goal is indispensable.
What Is an NFT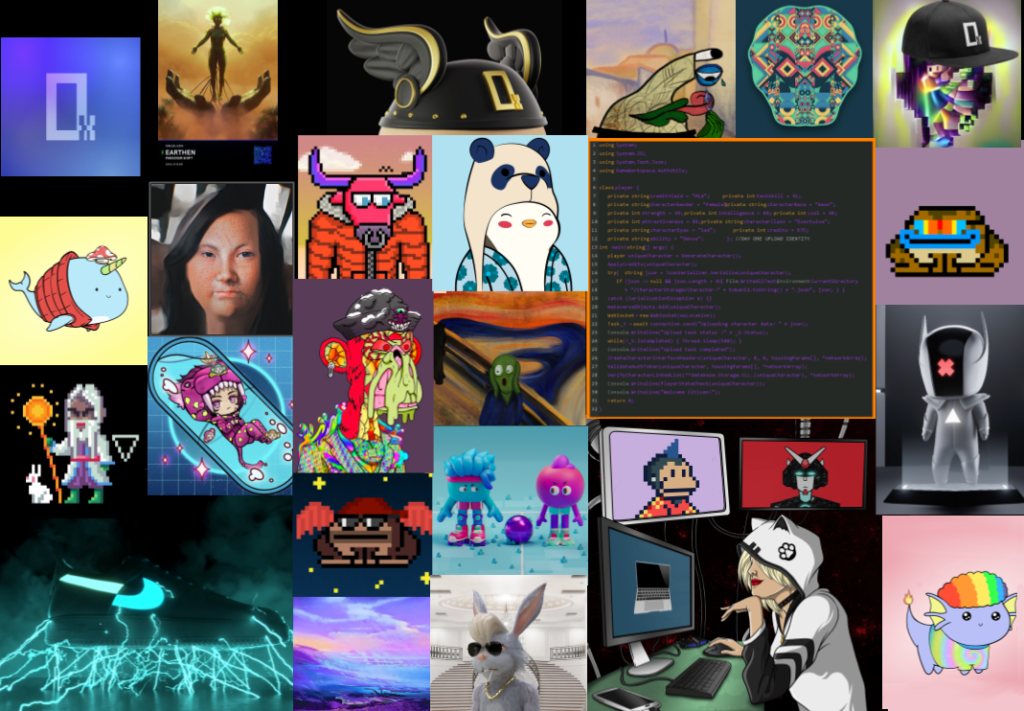 If you live in a cave and don't know what an NFT is, don't worry; we have you covered. A non-fungible token (or NFT) is a digital asset stored in the blockchain. This asset is unique and can not be replaced by anything else.
This is where it differentiates from a crypto coin, for example, where it can be easily replaced by an identical one, and both will have the same monetary value. In NFTs, the price is not fixed, and the owner has total control over it.
Although these tokens always end up being related to NFT art by most people, the possibilities of what you can do with them are endless. From ID cards to even tickets for shows, almost anything can be converted into a digital asset.
Why Is the NFT Market So Popular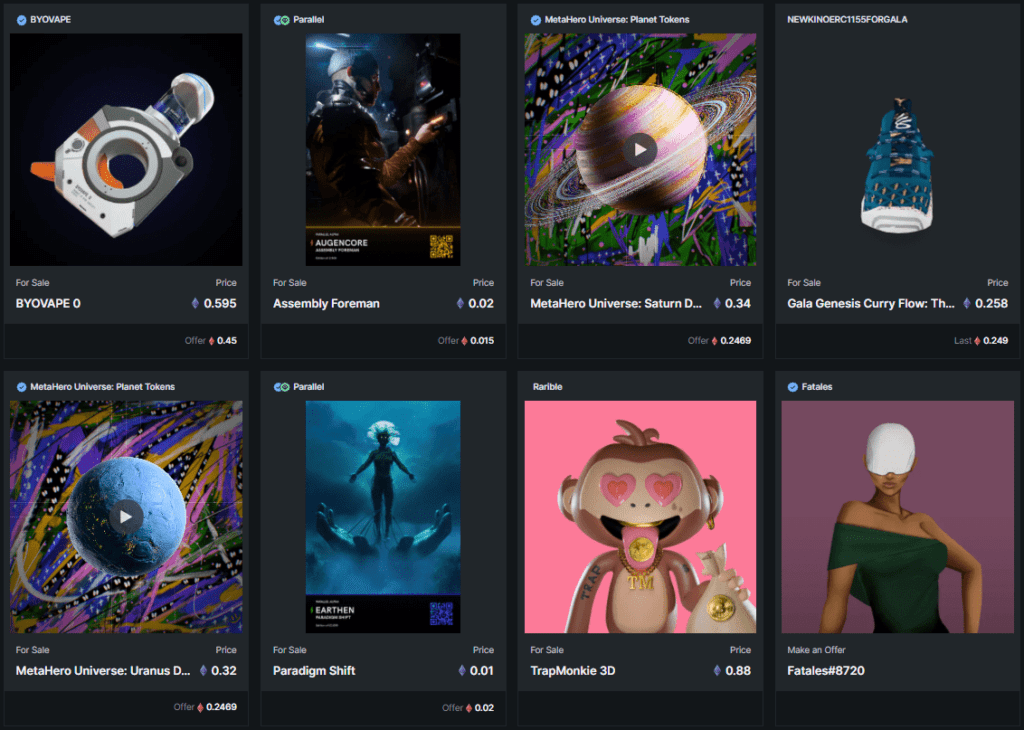 Undoubtedly, everyone started talking about the NFT industry in the past few years. From marketplaces to NFT creators, people began searching for the topic and created an enormous hype around it.
The consequence of this hype is that numerous NFT collections had their prices skyrocket, like BAYC, for example. Thanks to the astronomical values achieved by these collections, artists and enthusiasts saw the NFT space as an opportunity to get a considerable profit.
With this, hundreds of thousands of users joined the different markets available as NFT collectors or artists, hoping for an opportunity to make a profit around the creation of NFT art. The number of new projects made it even harder for NFT creators to display them correctly, among many others.
The Importance of Marketing Your NFT Projects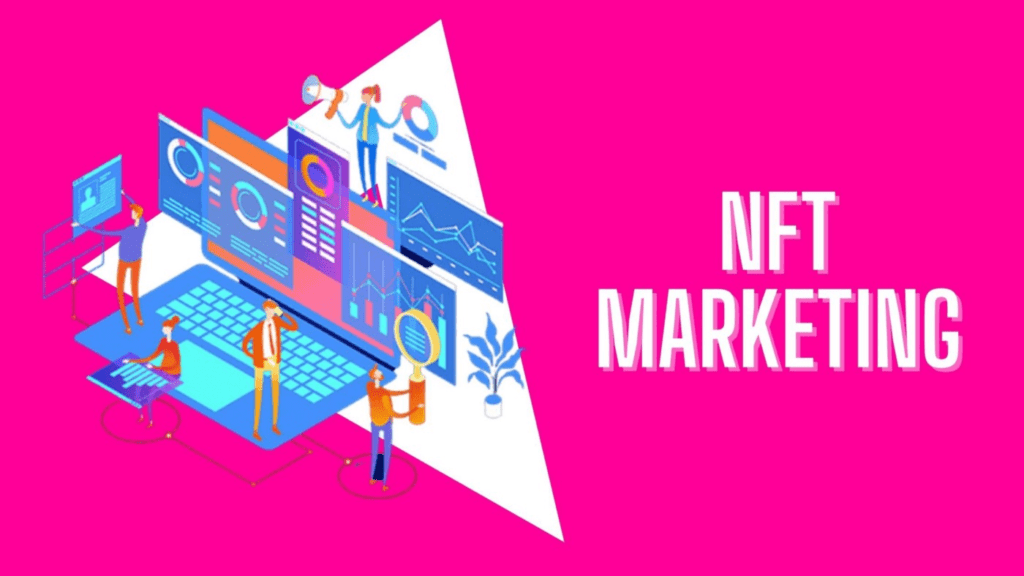 As previously mentioned, the NFT universe is more crowded than ever, with thousands of projects being uploaded daily. This makes it almost impossible for a project to get recognized without a good marketing campaign.
You need to promote your NFT to get it recognized by NFT enthusiasts and collectors. Without it, you will have a tough time selling your NFT collection.
It is essential to say that doing NFT marketing can also be done by hiring a professional company or NFT business just to do it. There are companies, like GamerSEO, specialized in promoting collections in this universe. This ends up being a great option for project owners that are struggling to make their pieces generate engagement and hype.
How to Promote Your NFT Collection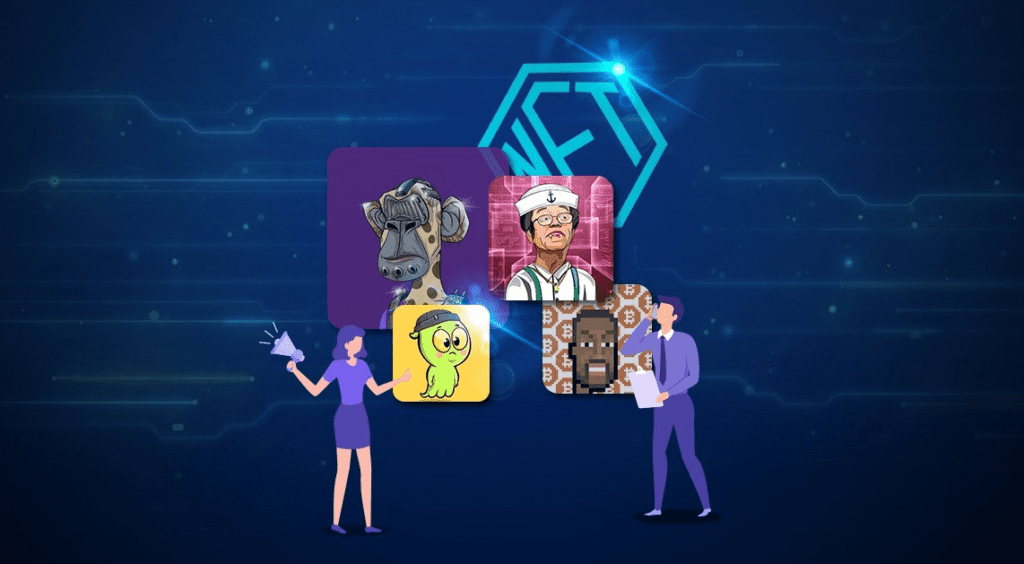 Several different techniques can be used to promote your NFT project, each with a different impact. More than putting them into practice, you must first analyze your NFT collection and decide which NFT communities you are trying to target.
You can not simply try to achieve all audiences. This is an impossible task. You must focus on a specific public and then mold your strategy in the best way possible to achieve it.
Here we will show some of the most common techniques used to promote an NFT project. Be sure to reflect on them and see which one best targets the NFT fans you are trying to reach.
Create Social Media Accounts for the NFT Collection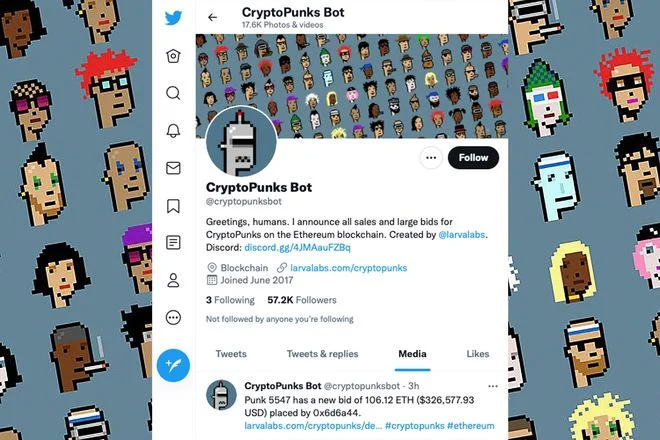 Social media channels are indispensable items for any kind of NFT project. Many NFT artists make the colossal mistake of not creating accounts on Twitter or any social platform to promote their art.
The social media platforms are the place where you will reach most of your audience. There you can display your project to thousands of users.
Inside social media platforms, you can adopt many different strategies. You are the one who has to decide which is the best for you and your NFT collection.
Use Influencer Marketing
If the target of your NFT collection is mainly younger people, one of the best strategies you can adopt is influencer marketing. Hiring famous figures to talk about your project, even to people out of the NFT community, can be perfect to attract even more potential buyers.
Influencers have a great way of talking to their followers and communities. The organic communication also helps in convincing people to interact.
NFT promotion using influencers is also a great option for reaching platforms you usually wouldn't. An excellent example is when streamers talk about a specific NFT collection on a Twitch livestream or even post a video on YouTube.
Create an NFT Community
Just like creating social media accounts is essential, you must also create a community for your fans and investors to share their insights and thoughts about the NFT collection. Having good community engagement can have an impressive impact on generating hype before the NFT release.
If you don't want to necessarily create a Discord or Reddit community just for the project, you can talk to community managers and owners of other NFT spaces. Instead of creating one from scratch, you may negotiate with them to do posts about your NFT collections in their communities.
NFT Airdrops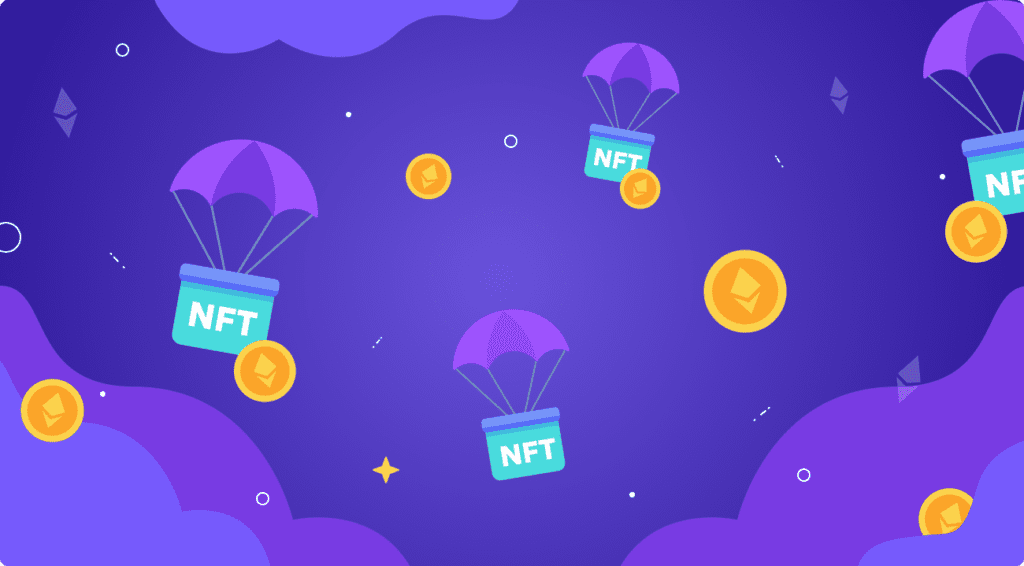 Another great way to promote your NFTs is by making NFT drops. These drops consist in giving away free NFTs to random people. There are several different types of airdrops, from entirely free, to the ones where people need to do a specific task to enter the giveaway, like sharing a post.
You can post NFT drops to generate more hype around the project and organically spread your content, and make more people aware of it. Many famous figures of the NFT world do this kind of marketing activity to achieve new audiences by giving them their first NFT.
NFT Podcast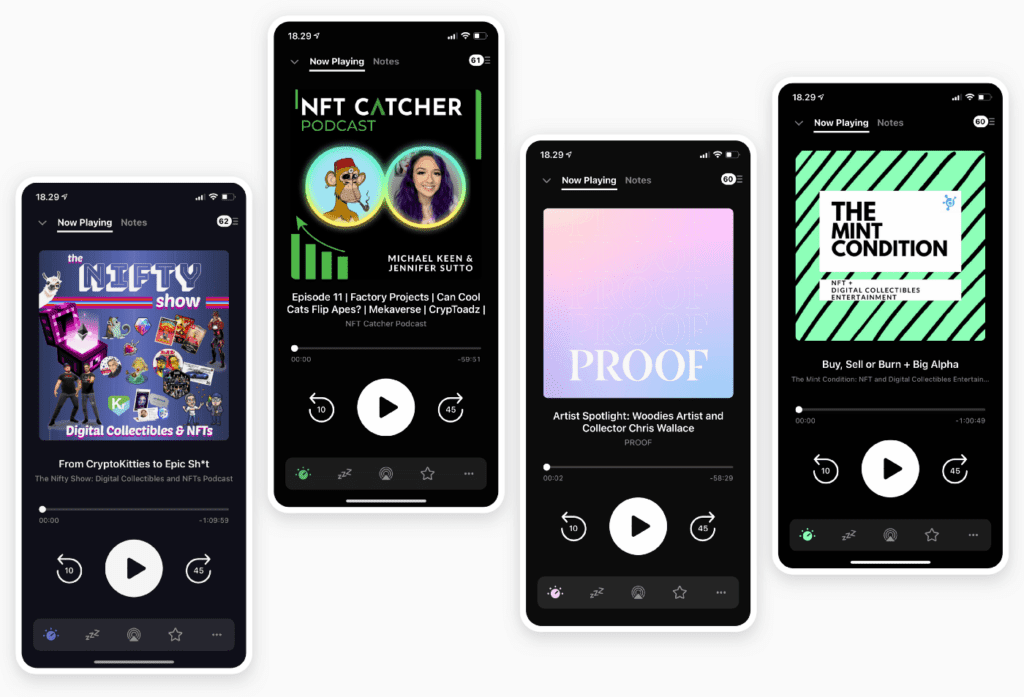 A great place that you can also use to market your collections is podcast shows. These programs attract thousands of listeners every episode, being a perfect opportunity to gain visibility as a creator.
The best part of making marketing actions in podcasts is that the audience gets to hear about it from other artists and NFT professionals, giving more credibility to it. These programs are a great way to market NFT pieces for larger audiences without spending a tremendous amount of money on Google ads, for example.
Choose a Good NFT Marketplace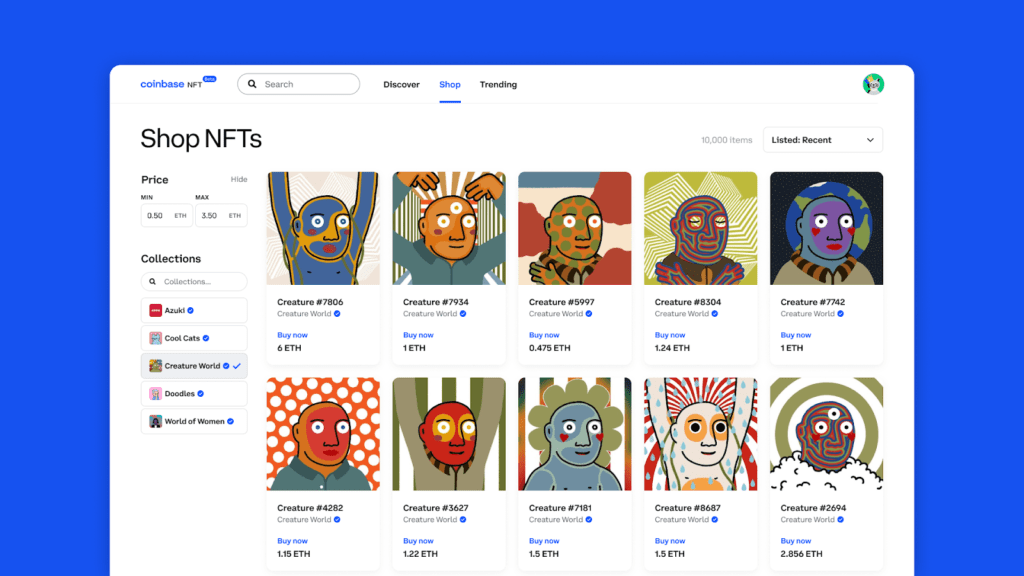 There are tons of different NFT marketplaces available throughout the internet. Choosing a trustworthy and famous one is also a big part of your marketing campaign.
When creating your own NFT collection, you want it displayed to as many people as possible. This means that your project must be uploaded to famous NFT marketplaces.
Even though you put lots of effort into making an excellent social media campaign, as long as your NFT is not displayed in a good marketplace, people won't click on the links and visit your collection. Always choose famous and trustworthy platforms, like OpenSea and Rarible.
>>Choose well and find out more about How to promote nft on opensea

Quality Over Quantity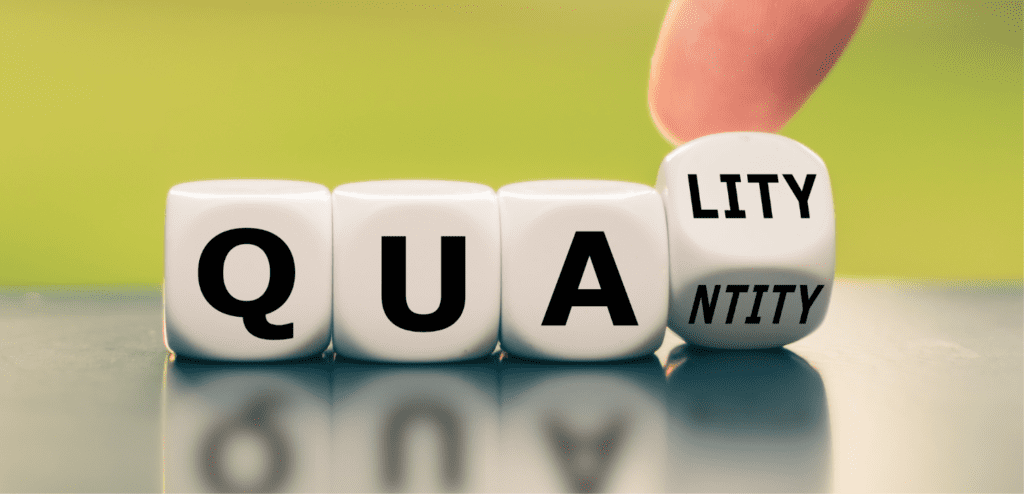 When planning the content you will post in your communities and social media accounts, you will probably have to decide between producing lots of content or lowering the volume but increasing the quality. When promoting NFTs, the quality factor definitely will have a more significant impact.
Visually pleasant pieces and well-structured content are some of the most critical characteristics of NFT marketing campaigns. Make sure that your strategy is focused on making this kind of product instead of lots of medium-quality content. It's better to have a couple of posts that go viral or bring steady traffic than tons of content nobody cares about.
NFT Calendar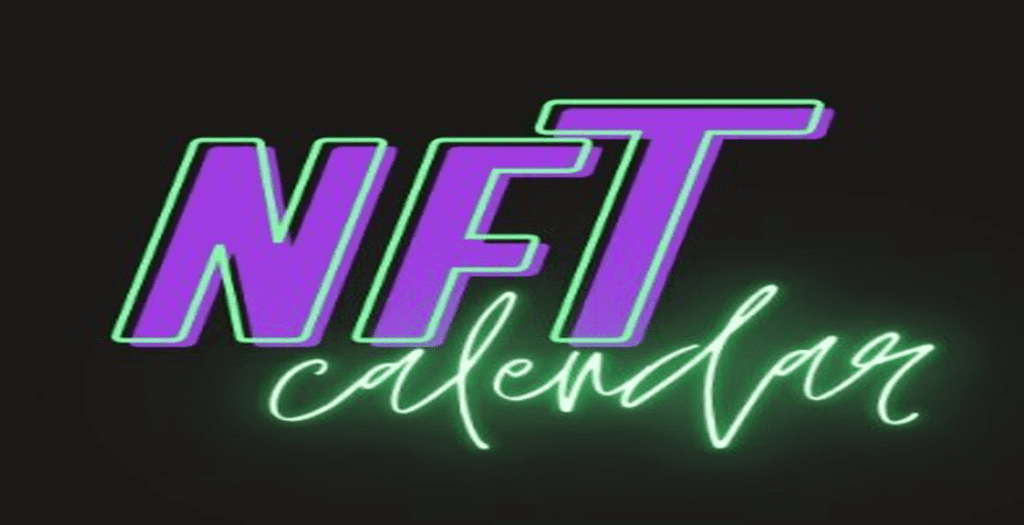 One of the greatest tools for NFT creators to promote their content is the NFT calendar. Most NFT projects that have relevance are posted there for people to get prepared for their launch.
The calendar also updates the best NFT drops people can get and where to find them.
Having your project displayed there is definitely an excellent sign for you, especially as an NFT artist. This can be the answer to receiving more recognition for your work and generating more interest in your collections.
Best Social Media Platforms to Promote Your Content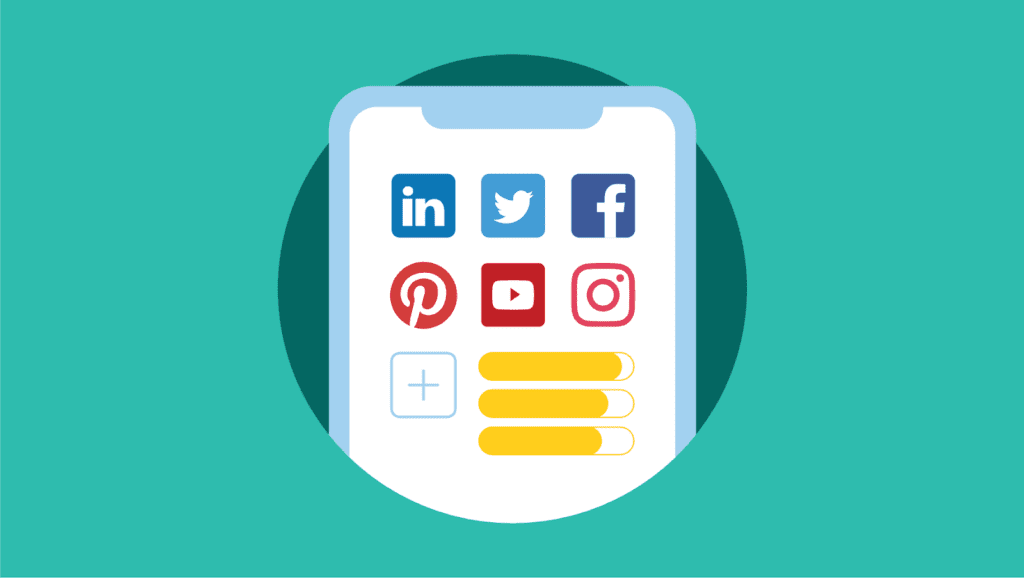 If you are struggling with the decision of which social media platform to choose as the main for your NFT account, here are two suggestions. Don't forget to analyze each one to decide which is the best for your case.
Twitter
Probably the most common decision when making NFT profiles is to use Twitter. The platform has millions of users, being a great option to reach as many people as possible with your posts.
Along with that, the platform has numerous tools dedicated to the NFT world. It is a great place to build a loyal following community for your NFT drop campaigns and many other things.
Discord
Another excellent place to promote a new NFT collection and create a profile for it is Discord. The platform focuses on community growth and has lots of tools to help in this mission.
You can also find many other NFT creators that use Discord as their main tool for content marketing regarding new projects. It is a free platform with lots of active users, being an excellent option for your collection.
Conclusion on How to Promote Your NFT Collection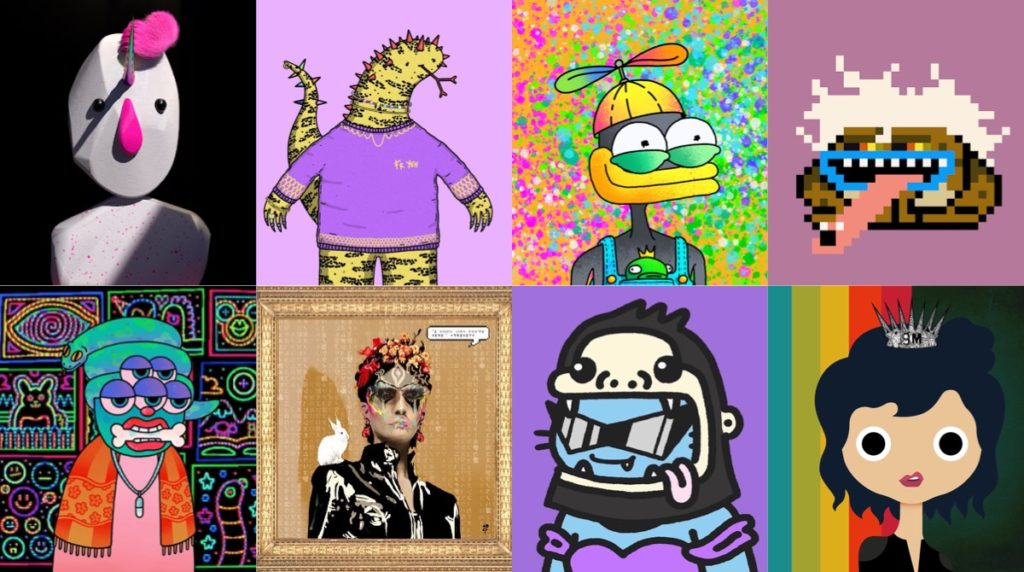 The high volume of new NFTs appearing in every market around the internet created a challenge for artists to get recognized among all the others. This means a necessity for creators to reinvent themselves and their marketing techniques.
The most important point when deciding a plan to promote your NFTs is to analyze your collection and the target audience you want to reach. After doing this, it is time for you to start creating the campaign. Be sure to make quality content and choose the right strategies to reach a larger public.