NFT trading isn't slowing down.
The market may have gone down due to all the crypto news and recent blockages from countries like China trying to hinder the crypto market performance. From January to September 2022, the trading volume dropped from $17 billion to $466 million, according to Outlook India.
Still, NFTs are rocking the world.
With a more mature market and the collectors' will to make profits, obtain physical certificates and be part of communities with valuable projects, NFTs still benefit creators, collectors, and traders.
But how can you get started?
This article covers all you need to know about NFT trading and how to gain extra money from your daily trading operations.
NFT Trading: Digital Assets Exchange
NFT trading is the process of buying and selling NFTs to get a profit. These assets are represented by companies or projects that give them value based on community hype.
When purchasing NFTs, you must research NFT marketplaces and find useful digital art with value. The thing is that most NFTs with usability are hard to find.
Selecting to buy and sell NFTs requires you to know exactly what people want at the moment so that you can purchase Non-Fungible Tokens at a low price. For example, if you find a rare baseball trading card or a car picture everybody wants, that could give you a significant margin.
What Is Considered a Digital Asset?
NFT stands for Non-Fungible Token. But what does it include exactly?
In the current NFT market, you can sell almost anything as NFT. This includes:
Art
Collections
JPGs
Sports cards
In-game items
Movies
Songs
You can turn into a digital asset everything that provides people with unique stories, experiences, and ownership. It can also have attributes and benefits from companies that represent the NFT. It all depends on the use you want to give to the asset.
For example, the Louvre Museum could mint a Mona Lisa – and other pieces of art – and sell NFTs that represent exclusive access to physical activities in their installations.
Your imagination is the only element that could give NFTs usability and value in the NFT industry.
What Do You Need To Start NFT Trading
Before you can join the NFT trading markets, there are three things you must get:
Digital Wallet
With a digital wallet, you can interact with Blockchain technology. You sign and set up smart contracts, store digital assets (NFT data), and prepare potential NFT sales in a marketplace.
You can also send your assets to the NFT industry using the wallet address.
There are different software you can use to create your wallet. Yet, we recommend Metamask if you're getting started. This chrome extension gives you a decentralized space where you can store all your assets – from digital currency to NFT.
Metamask also provides you with a secret password that you can use to restore the crypto wallet wherever you are. Ensure you keep this code safe and away from intrusive hands. Otherwise, you could lose all your resources.
Wallets connect directly with website platforms like:
NFT marketplaces
Exchanges
Betting platforms
NFT games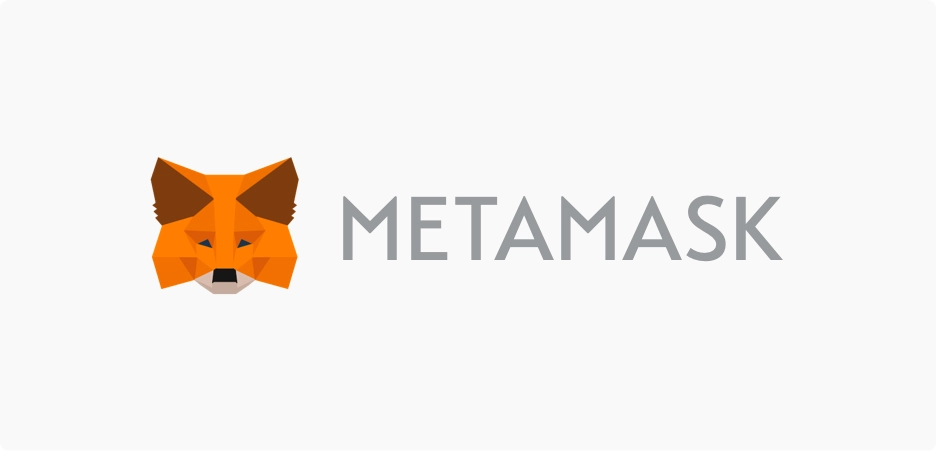 Cold Wallet
There is also the possibility of using a Cold wallet. This is a physical device that works exactly like a digital crypto wallet without the risks associated with it.
They are not connected to the internet, making it impossible to hack. The only way to access your assets stored in a cold wallet is by connecting them to a computer.
Some well-known brands are Trezor and Ledger. You can also connect them with digital wallets to increase the overall security of your transactions in the blockchain.
Cryptocurrency Available
Each time you interact in the NFT space, you close a transaction requiring payment. This is called a gas fee, a small price to pay using the blockchain. A crypto operation could be:
Purchasing sports trading cards
Entering a virtual reality world
Selling coins in cryptocurrency exchanges
Depending on the network you're using and how congested it is, they have a cost. So, let's say you buy NFTs in a marketplace that uses ETH as a principal cryptocurrency. You would have to pay something every time you get or list a digital asset.
Note: You don't need a lot of cryptos while trading NFTs on an NFT marketplace unless the network is congested. $30 – $50 is enough.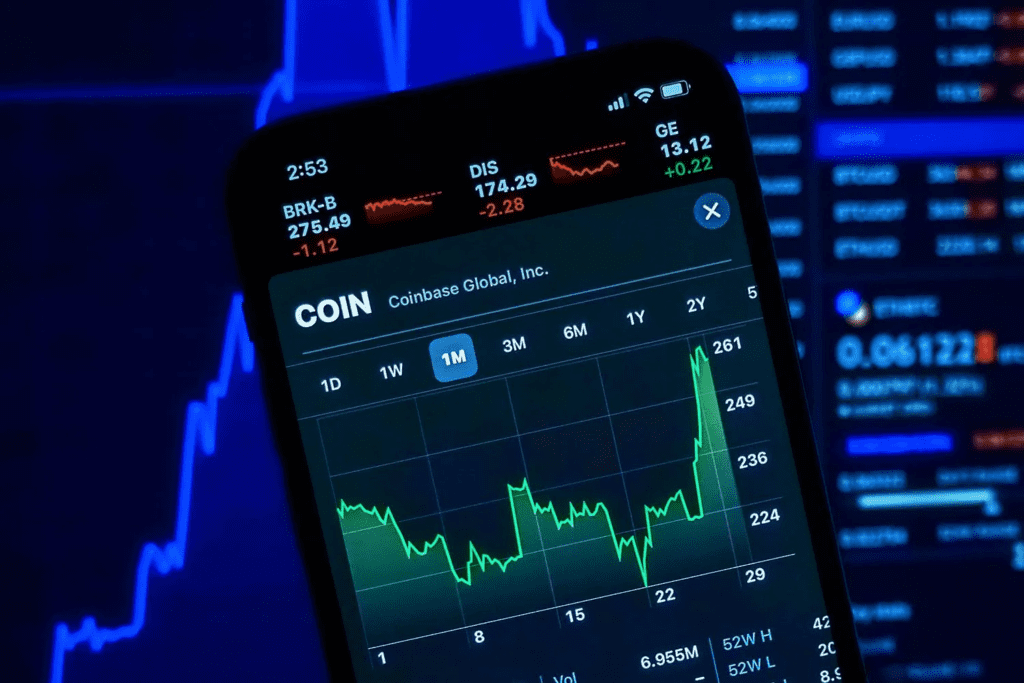 Trustable NFT Marketplace
Finally, you need a marketplace to find worthy upcoming NFT projects.
Read also about The Cheapest NFT Opportunities – Where to Invest?
You can find multiple NFT trading options on the market, and they change based on factors like:
Trustability
The cryptocurrencies available
NFT availability
Decentralized or centralized nature
Marketplaces like OpenSea or Rarible bring interesting opportunities as they feature digital tokens from digital artists looking to make a name for themselves. They also have essential NFT projects you could flip if caught on time.
However, you still need to consider that marketplaces like the above are decentralized, which means each transaction you make is your responsibility when buying NFTs.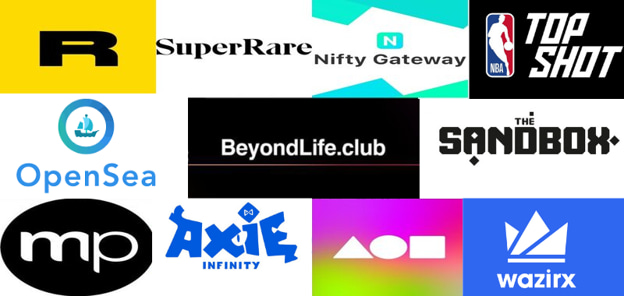 Pros & Cons Of NFT Trading
Perhaps the prices in a marketplace grow exponentially, but that doesn't mean NFT trading is suitable. As with anything, there are pros and cons of NFTs.
| | |
| --- | --- |
| Pros | Cons |
| A non-fungible token represents digital ownership of both digital and physical assets. | Lots of NFTs represent unique physical assets. Yet, they are valuable only based on buyer demand. |
| An NFT market can grow exponentially as it delivers high profits from artist royalties and flipping revenue. | NFTs can lose value faster than expected. |
| Using smart contracts ensures the completion of multiple rules set up for trading—for example, NFT minting, selling, and reselling. | Regular purchases in an NFT market don't mean they will reach a higher price in the future. |
| Many marketplaces with decentralized nature can change which NFTs are shown or not. | NFTs have an environmental impact. This is due to how they are minted and the use of the blockchain network. |
| Usability, fees, and other attributes determine final prices. | |
NFT Marketplace: Selling NFTs With Complete Autonomy
Like other markets, you need a place to buy or sell NFTs. But most importantly, you need a platform that interacts safely with the blockchain and stores your assets when listed. That's precisely what an NFT marketplace does.
These websites combine friendly interfaces with powerful back-end development to create the ultimate integration that helps you start your NFT trading operations.
Marketplaces play an important role for creators and collectors alike. Both parties follow a similar journey until they finish all their transactions.
Here's what you can do in an NFT marketplace:
Create or list a digital asset
Buy digital artwork
Prepare a digital NFT collection
Choose the tokens – not physical currencies – you'll accept and use for NFT trading
Publish NFTs with a fixed price or an auction
Develop customized smart contracts
Marketplaces can also be centralized and decentralized, so transactions may take more or less time, depending on the platform.
To trade NFTs, you will need to follow these steps:
Choose a marketplace that aligns with your needs and interests.
Create an account – if necessary – or sync your wallet to the marketplace.
Fund your account or wallet with the cryptocurrency available on the platform.
Browse and purchase NFTs. Carefully review the details before purchasing, such as creator, rarity, and past sales.
If you don't know about how to value an NFT, read also How to Price an NFT and Get Good Profit
Verify the transaction on the blockchain. This can be done by searching for the transaction hash on a blockchain explorer such as Etherscan.
Store your NFTs safely in your wallet.
Prepare a resale transaction when the time is right to make a profit.
NFT Platforms To Sell NFTs
Choosing your first platform for NFT trading may be difficult. After all, they all have multiple features that you may like.
Which NFT marketplace is better for you? Let's find out.
Nifty Gateway
Nifty Gateway is a centralized NFT marketplace that uses US dollars as currency. Here you can find lots of collectibles in the form of curated drops. Now, all NFTs you see are "Nifties" and are sold as part of the platform.
The company is aligned with innovative brands and accepts users from all over the world.
Due to KYC protocol, this young technology requires you to create an account and connect your Metamask Wallet to your profile as an external account to list your first NFT. You need a verified account to do this.
You can find NFTs that represent digital certificates from physical products and fine art from recognized creators.
Thanks to its security measures and centralized nature, starting with this platform is a good idea.
OpenSea
OpenSea is one of the largest NFT marketplaces in the world. It's a decentralized platform that provides an excellent experience for creators and collectors. It stores some of the biggest NFTs in the market and supports multiple wallets.
Here you can find many NFTS in different categories, such as:
Sci-fi films
Video game industry
Concert tickets
Music
Photography
And more.
OpenSea uses mainly ETH as currency, which may provoke extremely expensive gas fees. However, it also accepts other cryptocurrencies like Bitcoin.
If it's the first time you buy an NFT, you probably should visit this platform before going to other sites.
Since it's a decentralized website, you need to create an account or have special knowledge about it. All you need is to have enough money to start investing in the right collections.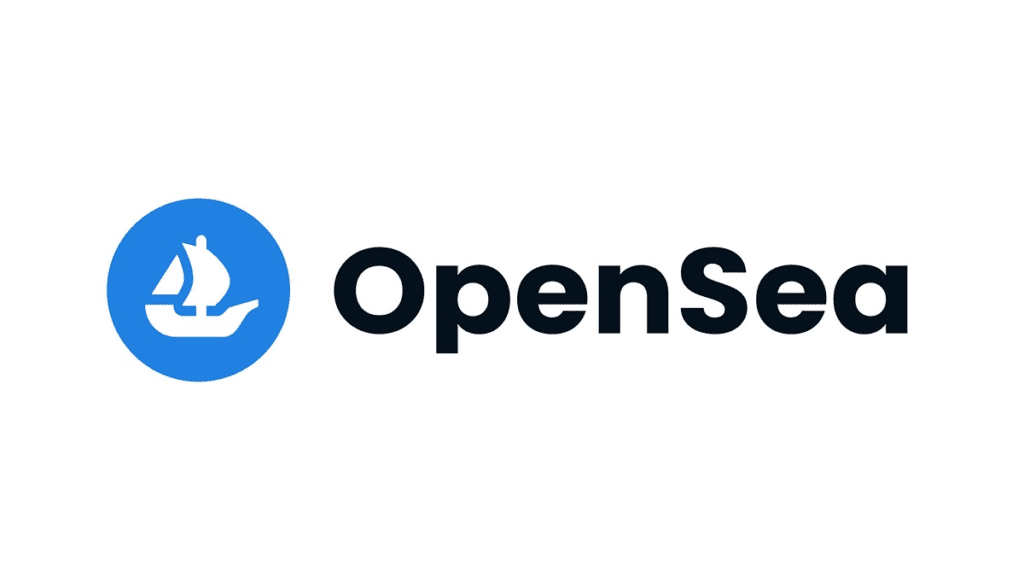 Binance
Compared to OpenSea, Binance is an exchange with an NFT section that you can access if you have a crypto exchange account.
Binance is one of the biggest exchanges in the world, with extremely high computing power. It supports NFTs all over the world – except in the US. This platform is key for most crypto adepts. Here, you can verify transactions, send money, and trade crypto without third-party costs.
Not only that, but you can avoid scams from most marketplaces thanks to its KYC and other verification protocols that help you invest in crypto with security.
Binance supports NFTs like the piece of art "Pride of Nations" or the "X World Games" collection. There are also other similar NFTs from random people like the Nyan Cat. Either way, ownership rights work the same as in any other marketplace.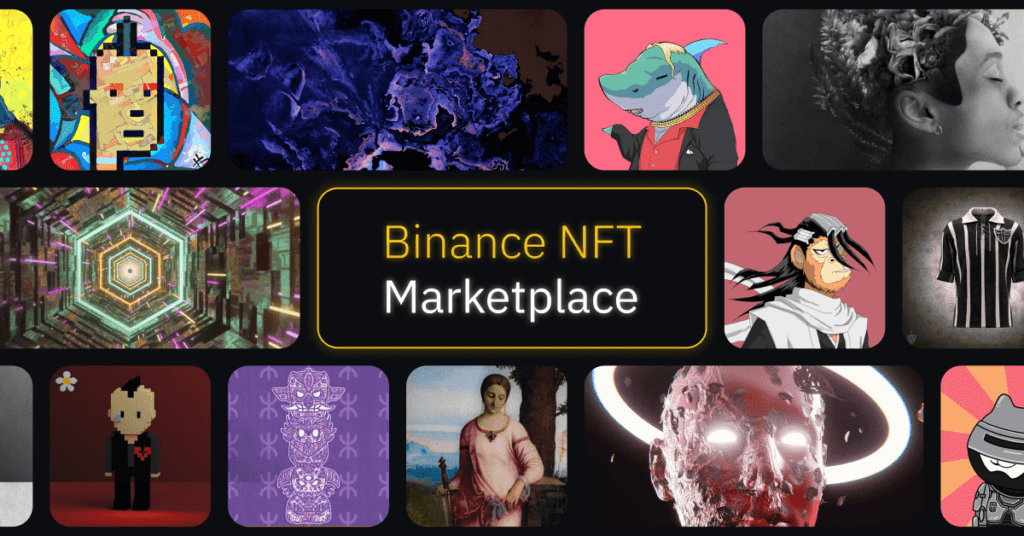 Rarible
Rarible is a centralized NFT marketplace where users can sell and buy intellectual property rights as NFTs using multiple currencies like ETH, Flow, or Tezos. They have a native token called RARI which gives you benefits and the possibility to vote when any policy change is discussed.
As such, it works like a DAO but with an NFT section.
The marketplace charges 1% to each party after every transaction and has popular categories that most crypto adepts search for when looking for a potential investment.
Even though it's presented as a centralized platform, the developers have in mind changing this as they upgrade their platform.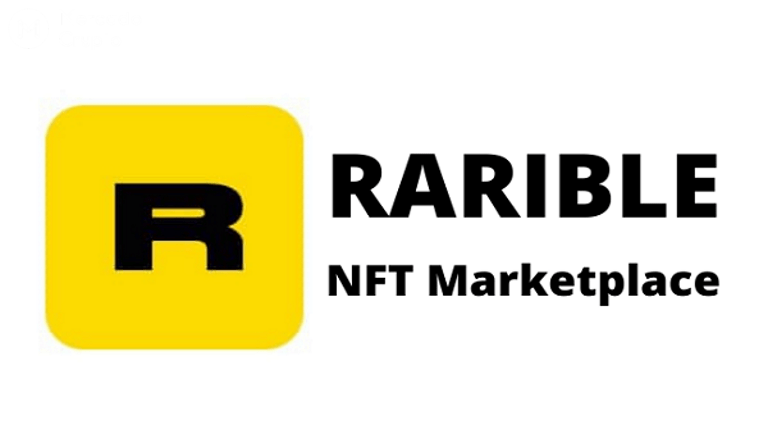 NBA Top Shot
The NBA Top Shot is a marketplace specially designed for basketball fans. It's one of the greatest places to get NFTs about the NBA. Sellers can publish different types of content:
Video clips
Highlights
Art
Best moments
Investors are collectors that are aware of the value of each piece of art. For example, a slam dunk video from LeBron James was sold for $208,000 in 2021.
Since the NBA is the one in charge of managing this platform, you have guaranteed ownership for each NFT. The site allows you to use both FIAT and cryptos for your investments. This gives the platform extra flexibility for buyers and sellers.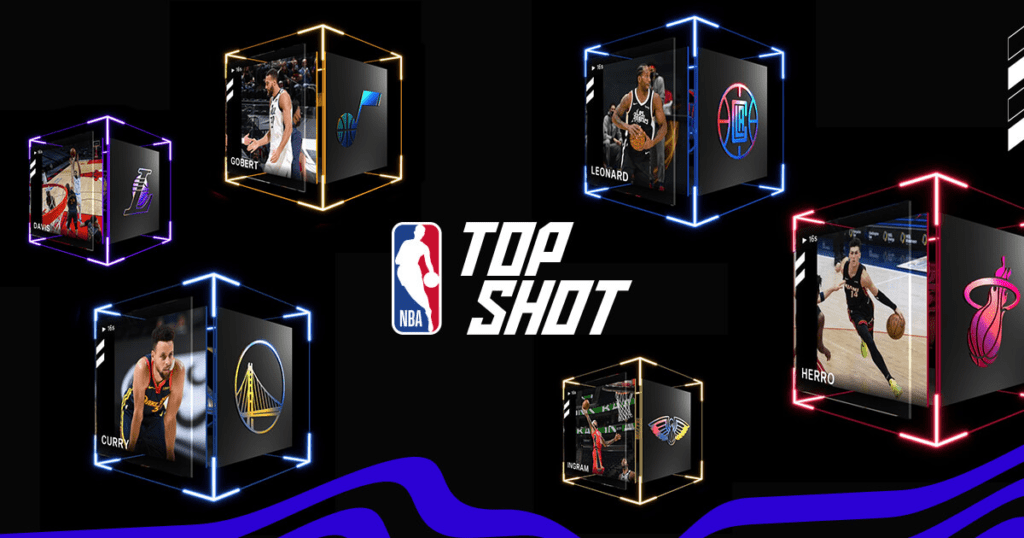 How Are NFTs Created?
Now that you know how to trade NFTs, you must learn how to create them.
Identify what you want to build: Think about what you want to transform into an NFT. Art, music, event tickets, or other types of media. You can see in the marketplaces which are the best assets by popularity and think based on that.
Choose where to store your NFT: Consider which blockchain you'll use to store your NFTs. Can it be Solana, ETH, or BNB? It depends on where you want to list your NFTs and the gas fees you pay for minting.
Create a crypto wallet: Create a wallet that supports the blockchain you pretend to use. Metamask is a reasonable crypto wallet to start.
Select an NFT marketplace: After having everything you need, pick one of the marketplaces that best fits your goals. OpenSea could be a great choice if you're looking to mint your first NFT.
Create the NFT using internal apps: You can mint your NFTs using tools from marketplaces such as OpenSea and Rarible. All you need to do is look for the "create" section. You can also use Testnets to try minting without paying gas fees.
List the NFT so traders see it: At the end, you can list the NFT as part of your collection after minting it with enough attributes and characteristics. Make sure you set a profitable price after adding fees and other payments.
How Does the NFT Trading Process Work? – Summary
NFT trading means getting an asset and selling it for a profit. This process is similar to the one you do with stock trading but with digital items that may or may not represent something of value in the market.

If you are interested in stock trading, read this article NFT Stock List – 12 Relevant Groups to Invest
Trading means spending time researching secure and key opportunities in the market to ensure you get the NFT at the best price and then list it back with a benefit. This is part of the NFT bubble that so many economists claim started back in 2020, but the truth is, it's a practice that has been online for a long time.
Because of this, people are gaining a significant amount of money in a few days, but it requires patience and risk management. Consider this before starting with NFT trading.

If you are interested in trading NFTs, read also the article about how to make money with passive income using nft staking.