2023 is going to be a great year for digital assets. Many great artists are working on new collections with hundreds of works representing small art pieces to increase their portfolios. But new creatives also feature new NFT music, video, apparel, platform, and more. In this article, we'll be discussing the Best Upcoming NFT Projects! This way, you can check and even invest in new releases and collections.
What Is an NFT Project?
NFT, or non-fungible tokens, are pieces of digital art based on blockchain technology, providing proof of ownership to the holder of the specific NFT. Each NFT is unique and unrepeatable, and most of them are part of a bigger NFT project, i.e., the design and creation of a series of NFTs with particular characteristics.
NFT projects can also be NFT marketplaces where users can trade their creations or buy artwork. NFT projects can also be an NFT space specially designed to create a different environment, like a metaverse, where users share, interact, and trade NFTs.
The NFT industry is so big and growing that the options are endless! Websites to create NFTs, blogs, social media where to exchange data, etc., everything can be an NFT project!
What Is an NFT Collection?
The NFT market is varied and versatile. Some NFT holders prefer to invest just in a single piece of digital art, while others prefer to invest in NFT collections. But what is a collection? Basically, a collection is a vast group of hundreds or even thousands of NFTs of the same series.
All the NFTs that compose the collection share particular characteristics, techniques, sizes, motives, styles, color palettes, and more.
For example, the Bored Ape Yacht Club is a collection of 10,000 digital assets with the same theme, a bored ape.
What Are the Best NFT Projects?
There are multiple good NFT projects which you can access right now if you want. To do this, you must enter an NFT marketplace and propose or buy the NFT directly. Some of the most famous NFT collections are:
CryptoPunks;
Crypto Baristas;
Bored Ape Yacht Club;
What Are the Top Upcoming NFT Projects?
Deciding what are the best new NFT projects in 2023 is a challenge. This year, multiple upcoming projects are seeing the light: artists and NFT investors are crazy!
Axie Infinity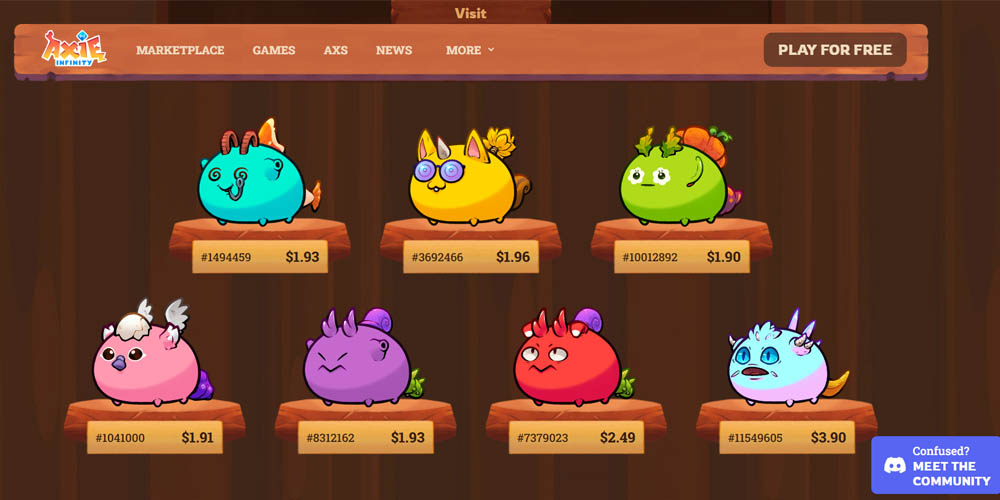 Axie Infinity is a game, a gaming metaverse, a virtual world, and a digital land inhabited by some cute but powerful creatures called Axies. At first glance, Axie Infinity looks like the other many games emanated from Pokemon (Yeah, like Temtem), but the truth is that Axie Infinity goes beyond.
Axis can be collected, bred, and battled, but they can also give you essential resources to trade in marketplaces to generate revenue. Every Axie is a unique NFT with particular characteristics, features, and value.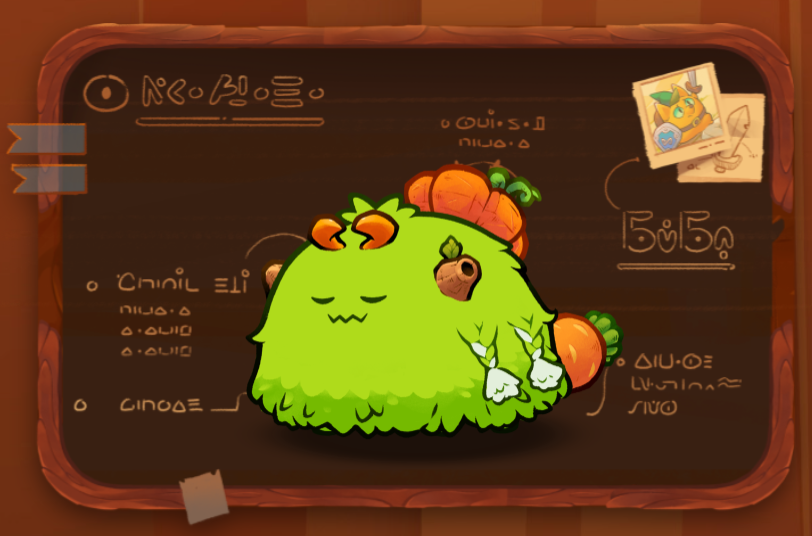 Since every Axie is based on blockchain, these digital pets also allow you to earn income by doing stuff in the metaverse. Players also gain rewards when participating in the project, inviting friends, and competing with others in the arena.
Website: https://axieinfinity.com/
RobotEra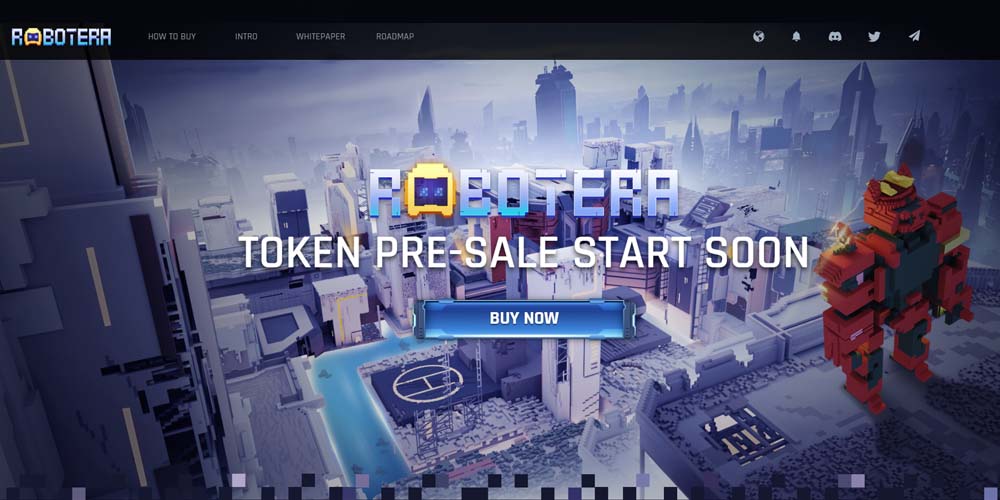 RobotEra is a new NFT project and a sandbox-like planet-rebuilding metaverse. Your avatar is a robot that is a unique NFT you can receive or buy like in any other traditional gaming market. In RobotEra, your robot is based on blockchain.
Like the case above, you can create your own environment thanks to the planet's resources. Your duty is to manage these limited resources and build your land or cities, create companions–other non-fungible tokens–and become the demiurge of this new civilization.
Freedom is the right word to describe this game and metaverse since you perform your own research and find out what your world needs! Alternatives are endless. Just unleash your imagination!
But that is not all. In RobotEra, you can connect with other universes and participate in concerts, theme parks, museums, and more. You can also create, share, explore, and trade RobotEra goods!
This is one of the top NFT projects of the current year.
Website: https://robotera.io/
The Sandbox
When creating games based on Blockchain and decentralized finance, mentioning The Sandbox is mandatory.
The Sandbox is a gaming metaverse based on Ethereum whose primary goal is to acquire a piece of land (which are NFTs) and create a virtual life. All of them make a complex gaming ecosystem very similar to real-life one, where you can build, share, trade, and monetize elements to get an active or passive income.
In The Sandbox, you own everything on your land, meaning decentralized governance. This metaverse enables users to make decisions whenever they want, turning this metagame into one of the most exciting projects in 2023.
Despite being based on Ethereum, the SandBox has its own NFT token, SAND, used to transact with other users or acquire goods within the game.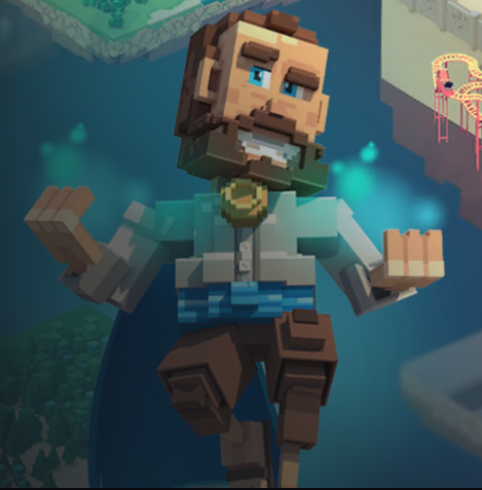 Everything in The Sandbox is a voxel asset, from the land to the characters. What's more, everything you create thanks to VoxEdit is similar, and you can export it anywhere.
The Sandbox allows you to sell all your creations in the marketplace of the metaverse. Finally, it also boasts an exciting game maker that enables you to create fun games and play them whenever you want.
The Sandbox and other projects are an NFT environment worth checking out in 2023.
Website: https://www.sandbox.game
Tamadoge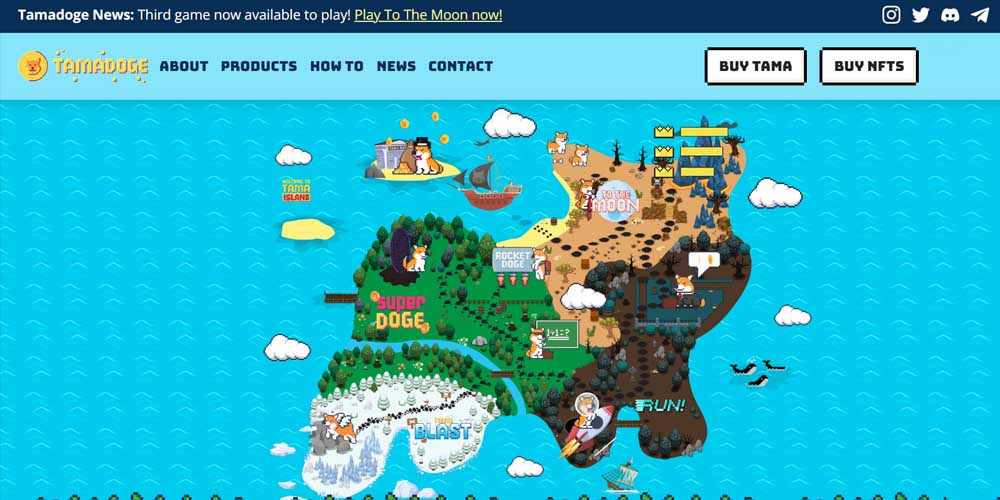 Welcome to Tama Island! As more NFT projects are released daily, projects like Tamadoge gain popularity since they differentiate themselves from competitors.
Tamadoge is the natural consequence of mixing classic Tamagotchis, dog meme coins, metaverse technology, and P2E (play-to-earn) mechanics, making these unique digital assets very interesting for investing and researching.
Tamadoge introduces us to the metaverse, The Tamaverse, a digital space and expansive world where you can interact with other users with their own Tamas.
Like Axie Infinity, Tamadoge allows you to train your pets, developing their skills, such as speed, agility, luck, stamina, vision, and strength. To level up your pets, you must feed them, play with them using toys, and give them love. Yeah, just like the classic Tamagotchis from 25 years ago!
Besides, as shown in the map above, Tama Island integrates multiple unconventional locations. Each enables you to play a different game to gain Tamadoge tokens. Thanks to this currency, you can buy NFTs and credits and exchange them for Ethereum, allowing you to acquire real money and buy tangible assets.
Among all the new projects arriving this 2023, Tamadoge based on Ethereum Blockchain is one of the most complete.
Website: https://tamadoge.io/
Mini Melties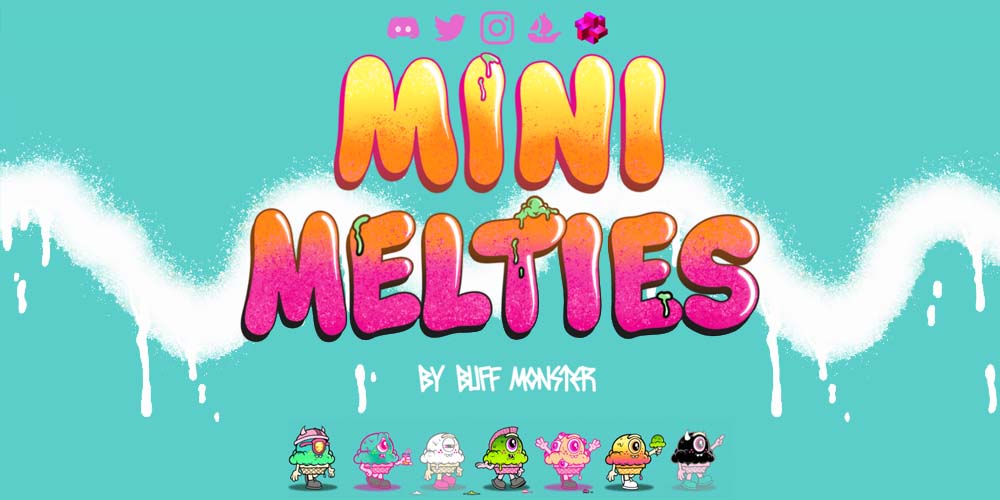 Mini Melties is an exciting collection of 2,000 animated and unique NFTs. Currently, it has caused the most hype due to its creator, Buff Monster, a New York City artist widely known in pop art culture.
Every piece of digital art in this collection you can acquire is a handcrafted physical piece made by the author. This is precisely what the project aims for – to give holders exclusive access to unique pieces of physical art that are digitized and animated.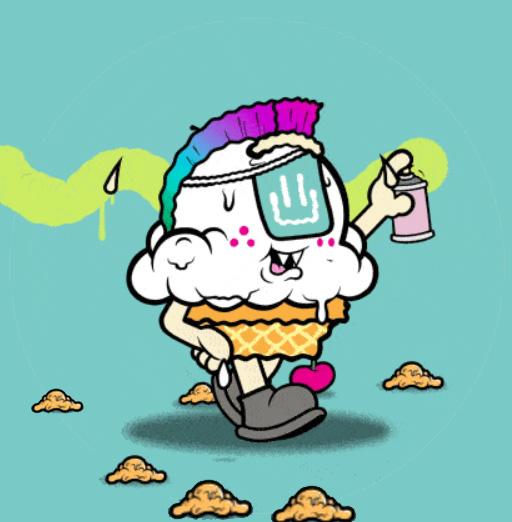 Each of these Mini Melties costs 2 ETH, which you can buy through your digital wallet or credit card.
Thanks to the artist's popularity, Mini Melties has become one of the most exciting NFT drops with the exponential growth of this year.
Website: https://www.minimelties.com/
Robotos Official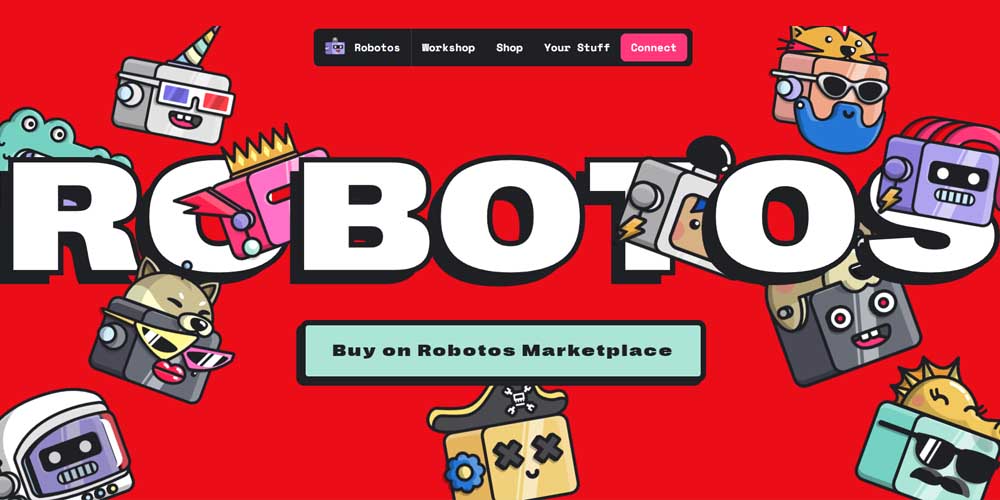 Robotos Official is another of these DeFi NFTs projects with 9,999 robot characters produced by an algorithm. The robots that make up this collection are constructed from several tin faces, metal outfits, top pieces, digital accessories, backpacks, arms, colors, and more.
Like many other projects of the same nature, Robotos Official boasts several categories known as rarities. Specifically, it has 4 rarities:
Common (Robotos);
Less Common (Helmetos);
Rare (Cyborgos);
Super Rare (Computos).
The algorithm considers over 100 variations and unique traits, including 38 different heads tops, 32 types of eyes, 16 mouths, 10 chassis colors, 5 bodies, and more.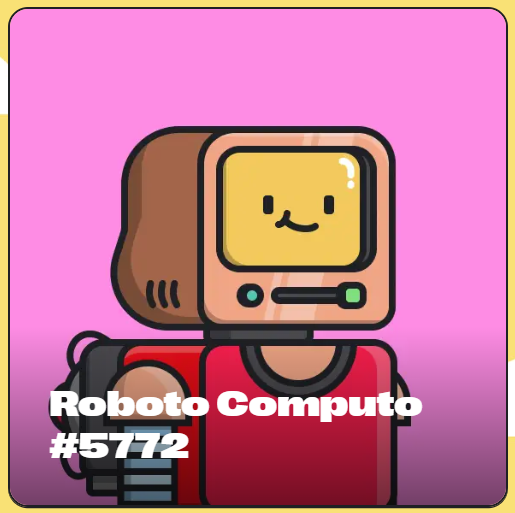 One of the most critical aspects of this project is that owners can give their opinions and help guide the project's development. Besides, each Roboto comes with rights to create and distribute derivatives. You can also get Robopets which are great companions for the Robotos characters.
Website: https://www.robotos.art/
DeadFellaz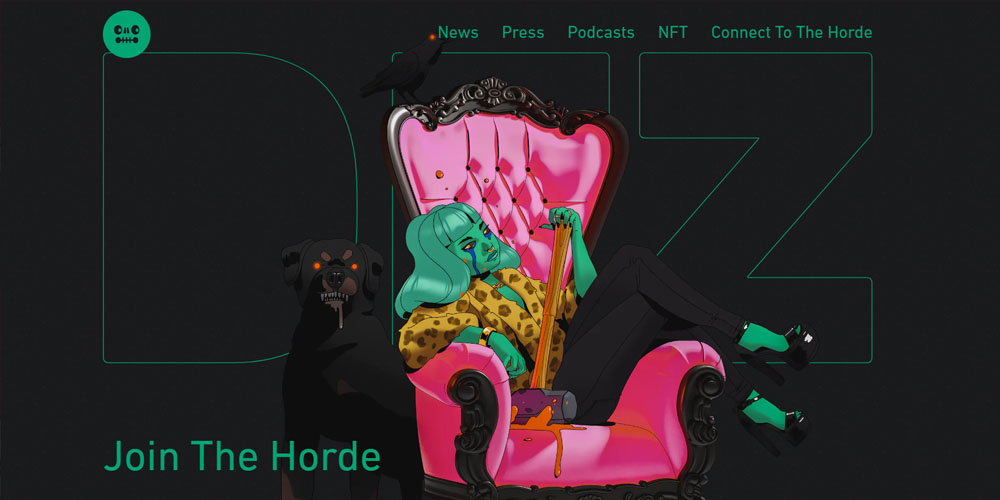 DeadFellaz is another Ethereum-based project whose main motive is zombie-themed characters as NFTs. DeadFellaz is among the most popular collections of this year.
Since its first release, the project has gained recognition among many investors and the community. Besides, this unique style and expression make DeadFellaz easily recognizable for buyers and other creators, so it's normal to believe it will continue growing this year and even after 2023.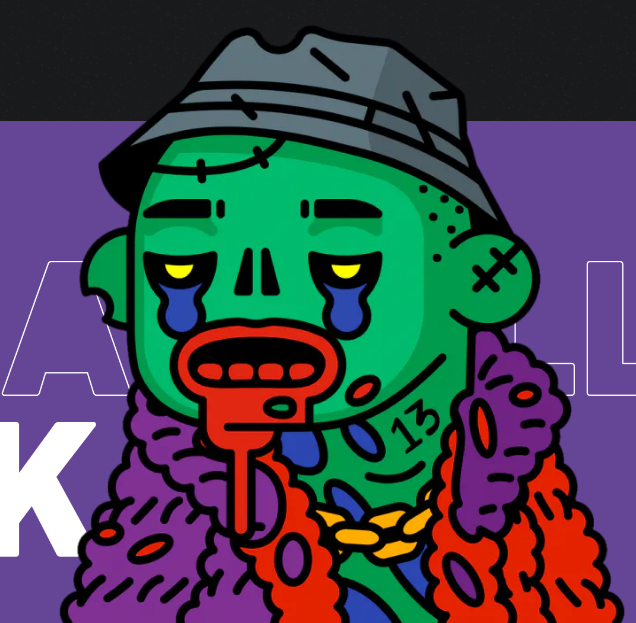 If you're interested in getting a DeadFellaz character, you can buy them directly in OpenSea and other marketplaces with the cryptocurrency of your preference. Besides, the community of this NFT project brings multiple benefits since they provide fundamental data about new releases, collections, and events related to the project. You can even listen to some podcasts and join the Discord community if you need support about investments, minting, etc.
Website: https://www.deadfellaz.io/
Wen Sandwich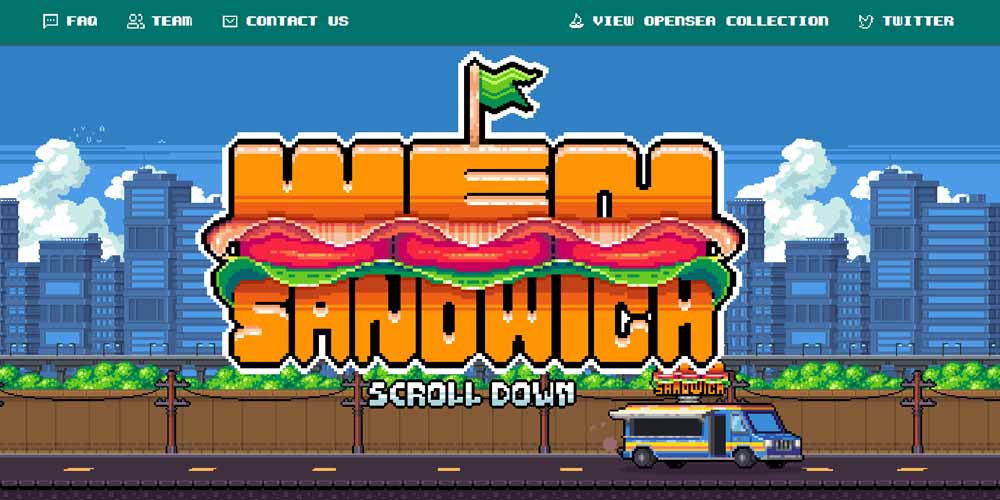 Among all the potential investment projects you see in this list, this is the only one with an utterly pixel-art style. This is another of multiple asset collections with different traits that enable you to create and mint your creations, giving a new approach to NFTs.
This project is about building, creating, and cooking sandwiches with a menu with over 150 ingredients. When you create your sandwich, it can be shown as a unique NFT. These factors make it almost impossible to have similar sandwiches.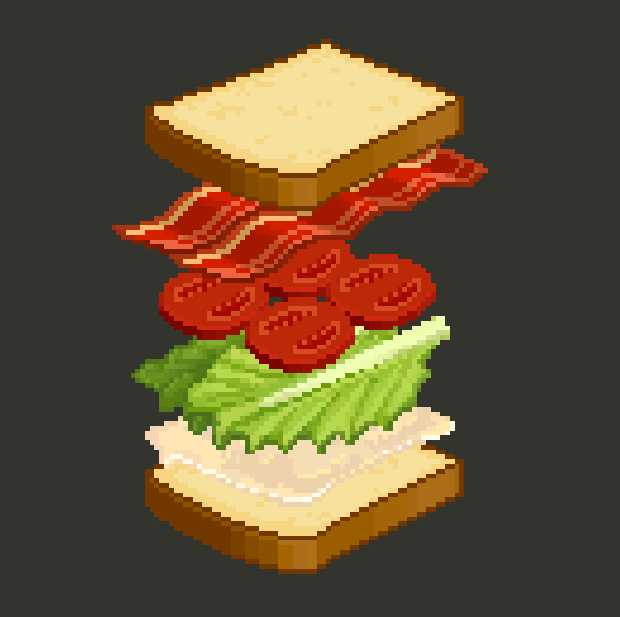 Once you finish cooking, the sandwich will be delivered to your wallet on the Ethereum Blockchain and minted forever as an ERC-721 token. On the other hand, if you're hungry and interested in acquiring one of these delicious dishes, you can get it through the OpenSea marketplace.
Website: https://www.wensandwich.xyz/
The Uncharted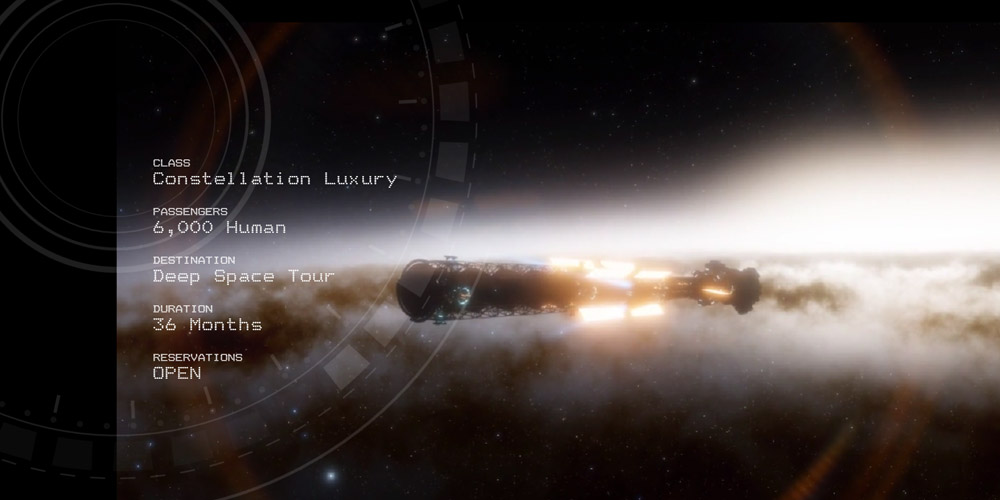 No, we're talking about the famous Naughty Dog's franchise – The Uncharted – an NFT project based on a deep space tour with a duration of 36 months. The spaceship has a limit of occupancy of 6,000 passengers, and from now you can reserve your ticket for the next launch.
One of the most vital points of The Uncharted is it will provide real-world returns and give great opportunities for web3 participants. Some profits will be airdropped to holders every quarter during the journey. Participating in this project is one of the best investment decisions since it will give access to exclusive events with the spaceship.
What's more! In the coming decade, The Uncharted team plans to release new chapters every 36 months, including augmented reality and new technologies in new journeys, full of explorations, dangers, discoveries, and treasures.
Website: https://theuncharted.space/
Decentraland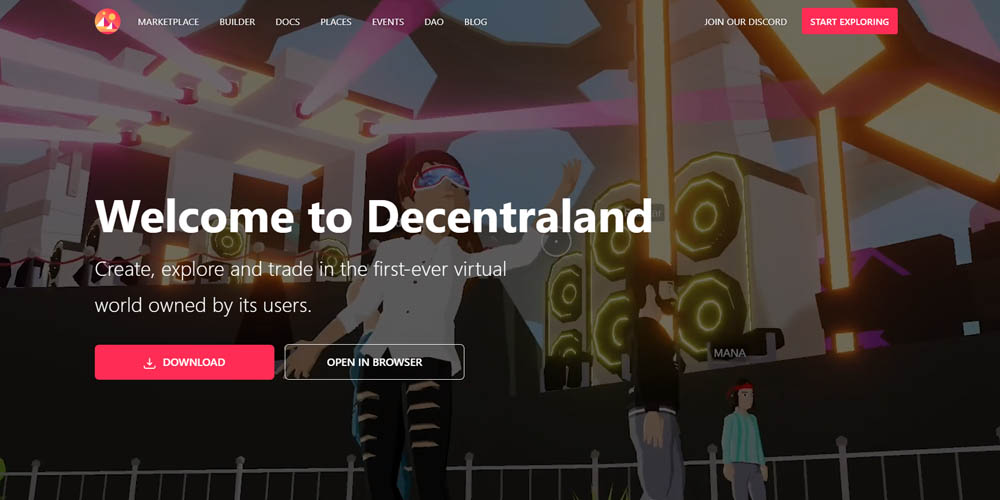 Decentraland is likely the first metaverse and virtual world based on decentralized models of organization. In this virtual world, users are the real government since they make decisions about everything happening in the digital environment. Not for nothing, its name is Decentraland.
In this sense, Decentraland does not have a predefined road map. The master plan is just participants and NFT holders building their own world with all the resources and tools the environment gives them.
Decentraland is also a crypto space with multiple digital places where users can interact, talk, trade, and exchange goods.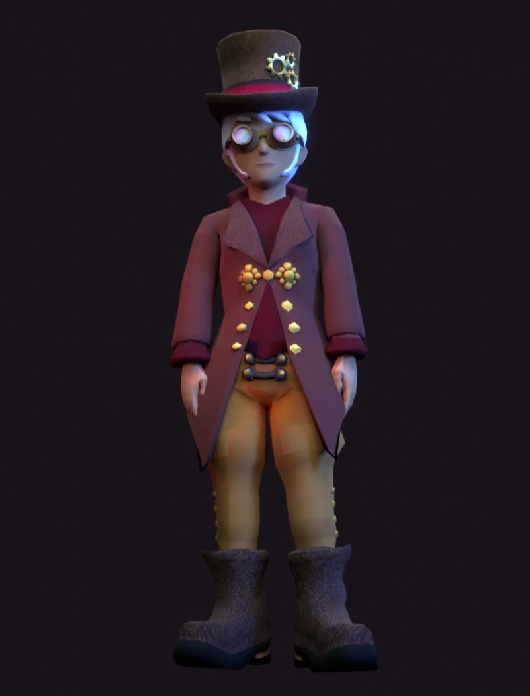 One of the most vital points of Decentraland is that users will own the value of their creations, allowing them to earn rewards and profits from sales. They can even turn MANA – the primary form of currency – into real money to get tangible assets.
In short, you'll own a piece of digital land. You'll be able to monetize your property, generating gains over time. But as with any other digital asset, its price can be highly volatile, so it would be wise to learn about real-estate businesses to know how to manage your land.
Website: https://decentraland.org/
Igloo Genesis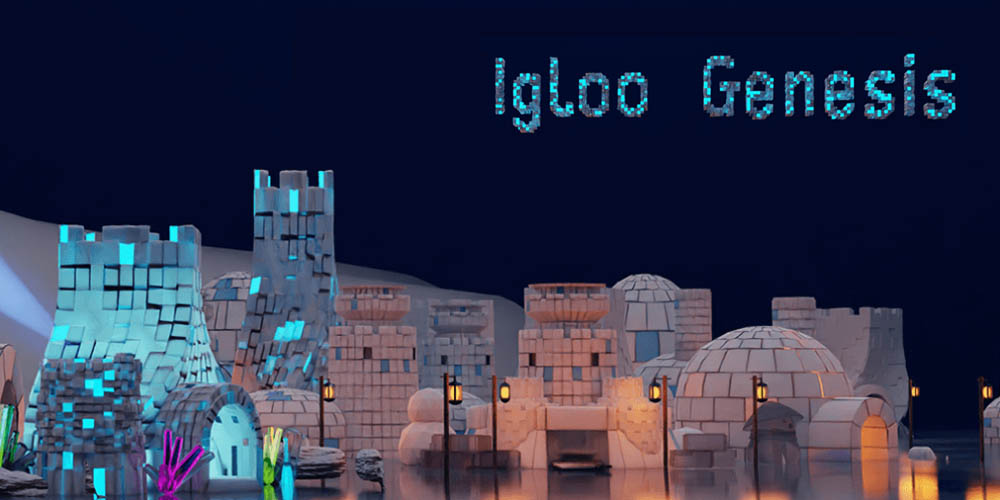 As its name suggests, this NFT project is a collection of different types of igloos. The 6,666 NFTs in this collection are very creative and consist of little models with unique styles and interests.
These NFTs are firmly based on the theme of environmental protection. The igloos in this collection are designed for homeless animals affected by the climate and weather, especially penguins and polar bears. The clear intention of the developers is that holders and buyers gain a conscience about environmental protection and weather warming.
An exciting aspect of this collection is that Igloo Genesis released completely free NFT drops. This is a way of raising awareness in participants through this free upcoming project.
Website: https://igloogenesis.com/
The Bottom Line
The NFT phenomenon has been rising since the release of the first NFT nine years ago and since smart contracts allow better conditions for both artists and collectors. Selling and Making money NFTs is not easy, but the market is still growing. New blockchain technologies like Solana and Polygon have helped democratize digital art's process and acquisitions. 
2023 will be an excellent year for non-fungible tokens and new collections, as several platforms and projects will see the lightr. This is an unbeatable opportunity to buy art and make significant investments to gain tokens or Fiat soon.
We hope you become the next big NFT collector investing in new NFTs and releases, such as the Bored Apes, the Flyfish Club, or Yuga Labs. We bet on you!