Collecting physical trading cards is nothing new to us. We see this kind of practice every day with lots of traditional trading cards played by millions of people worldwide, like Yu-Gi-Oh and Pokemon cards.
Now the collectible card industry also has its own space in the NFT world, with tons of digital assets to collect and trade online. The NFT trading cards can be a game changer for companies, with lots of enterprises already using these digital collectibles in global campaigns.
Here we will show you why the NFT trading cards are so promising, along with some of the most famous examples. Be sure to check out every detail to guarantee that you won't miss any part of the evolution of physical trading cards.
What Is an NFT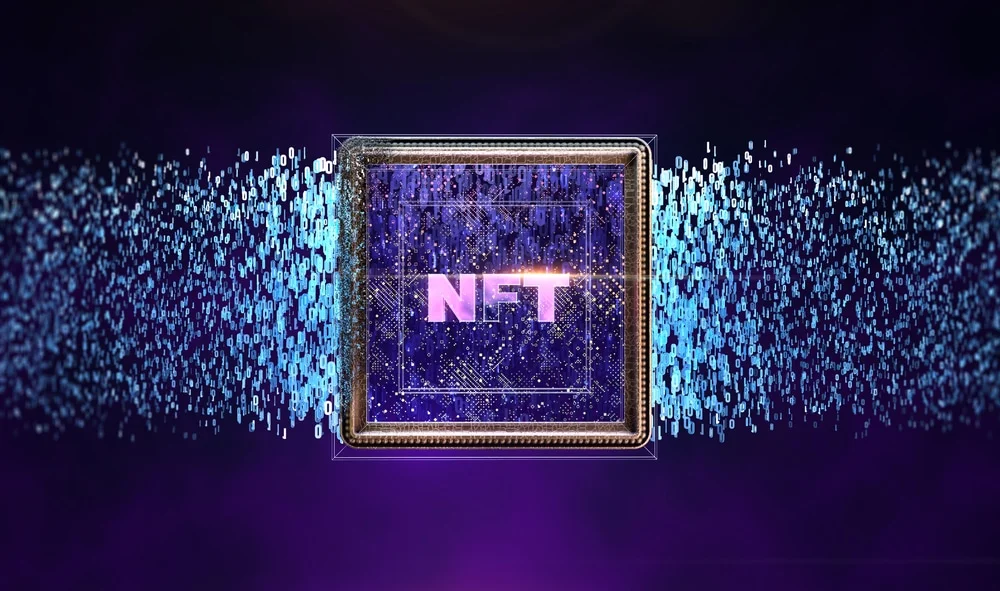 If you don't know what an NFT is, don't worry. We got you covered.
Non-fungible token (or NFT) is a unique digital asset that can not be replaced by anything else. These assets are stored in blockchain networks and have digital ownership contracts, guaranteeing that only one person has the rights to the asset.
Since they are unique, they don't have specific values attached to them, and their creators and sellers are the ones who decide how much they are worth. They can go from hundreds to millions of dollars for a single NFT.
Although many think NFTs are restricted to only illustrations or paintings, these assets can go far beyond that. The world of NFTs goes from illustrations to virtual tickets or trading card games.
The possibilities are endless. Almost anything in the real world can be converted into digital format and uploaded to a blockchain network.
Why NFT Trading Cards Are a Good Investment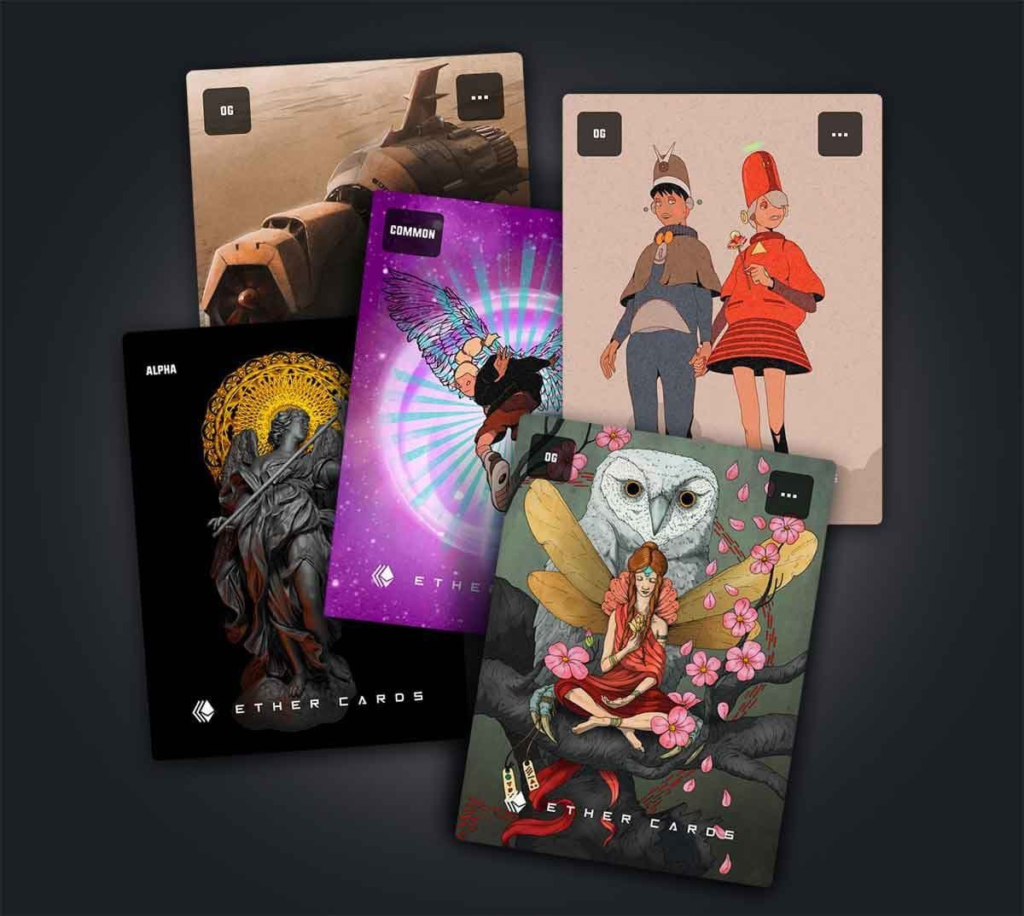 If you are an NFT investor, or an enthusiast looking for a project, one of the best ideas is to collect NFT cards. They are a profitable, highly valuable, and low-risk investment that can grant its owners many loyalty rewards.
An NFT trading card is a market almost anyone can enter, even with a low investment. This makes NFT card games attractive to beginners.
Not only that, but if you are new to this universe, NFT trading cards have a lower investment risk, with low chances of value decreasing with time.
Why Enterprises Are Investing in the NFT Trading Card Market
The number of NFT trading cards is massively increasing throughout the internet, with tons of collections to choose from. When analyzing these collections, we see that a massive number of them are made by enterprises from other markets, like the NBA, for example.
One of the most common reasons is that many of these enterprises already had physical cards that the fans could collect and trade. With the popularity of NFTs, they saw an opportunity to explore new markets.
These physical cards can easily be turned into NFT trading cards, attracting two different publics with the same product. It's not a coincidence that most of the trading cards we see are sports trading cards, like baseball cards and basketball cards, with NBA Top Shot being one of the most successful projects.
We see tons of major sports organizations launching products in the digital realm. This makes more people enter this world and discover new possibilities, increasing the value of these NFT cards.
How Do NFT Trading Cards Work
Just like traditional NFT art, all NFT cards are unique and stored in blockchain technology. They refer to different games and themes, attracting collectors from various interests.
Their functionality can also vary depending on the collection. NFT trading cards can be assets created only to show off but also be tickets for parties and many other functionalities.
The more features and benefits the NFT trading card has, the higher the chances its value will increase. Many collectors see NFT trading cards as the future of card games, like Pokemon cards battle games.
When a new NFT card project drops, the customer can buy it with the cryptocurrency requested by the enterprise in the NFT platform. This decision will directly affect different aspects of the project, from fiat currencies to a particular cryptocurrency created just for it.
For example, it impacts the blockchain technology used to acquire and prove asset ownership. It will also affect the price requested for each card, directly affecting the collectible experience.
Famous NFT Trading Card Projects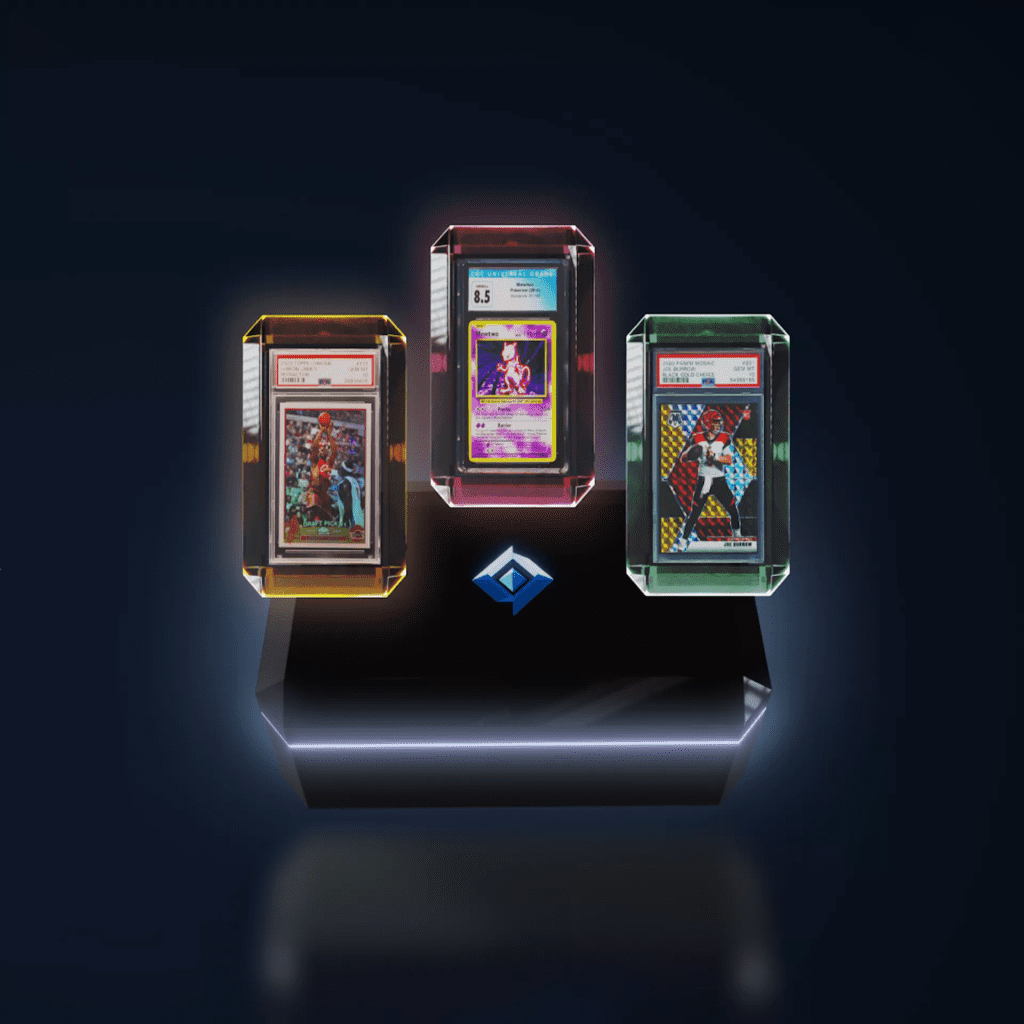 Now that you know what NFT trading cards are and how they work, it is time to look at successful NFT projects that attract thousands of investors. These projects go from sports-based NFT cards to unique universes created just for digital collectibles.
Each collection is composed of unique items. Here are the most famous trading card projects recently created:
NBA Top Shot

The top shot trading cards collection is inspired by the NBA's physical cards game. The project attracted those familiar with the physical game and enthusiasts of the new technology.
In the trading card game, you could acquire cards from different NBA mainstream artists, like LeBron James and many others. The NFT cards were valued depending on the artist featured, with LeBron's card being the most valuable one.
The NFT trading cards were able to raise more than 500 million dollars for NBA, being a total success. This project is definitely a source of inspiration for many companies that want to enter the NFT platform.
Major League Baseball Trading Cards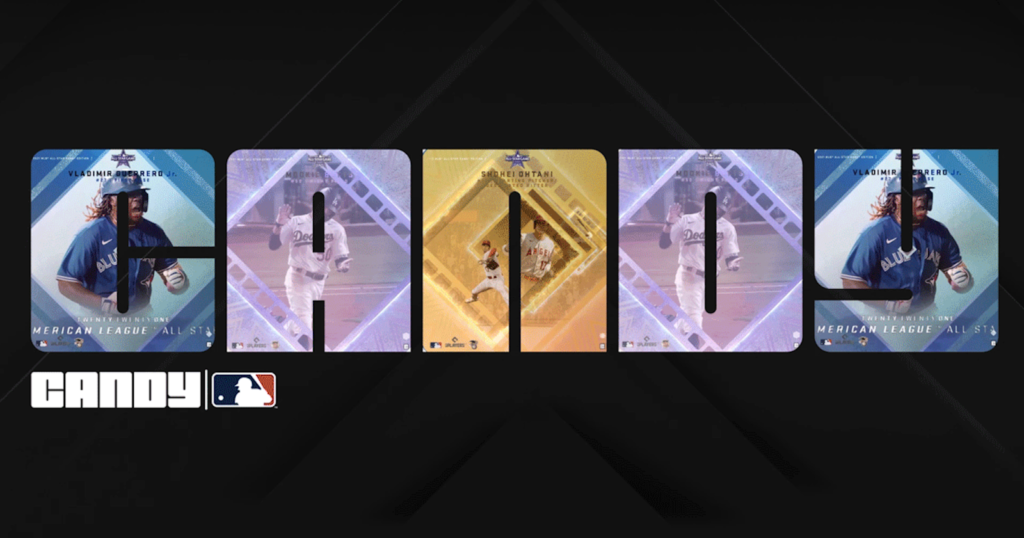 The collection created by MLB and Candy Digital is also an example of how to create a successful trading card collection. Following the example from Top Shot, the Candy Digital collection featured hundreds of NFT cards from the most famous athletes in the Baseball World.
With this collection, MLB was also able to achieve new audiences and generate an incredible profit for the organization. It is one example of how to create successful NFT trading cards.
Gods Unchained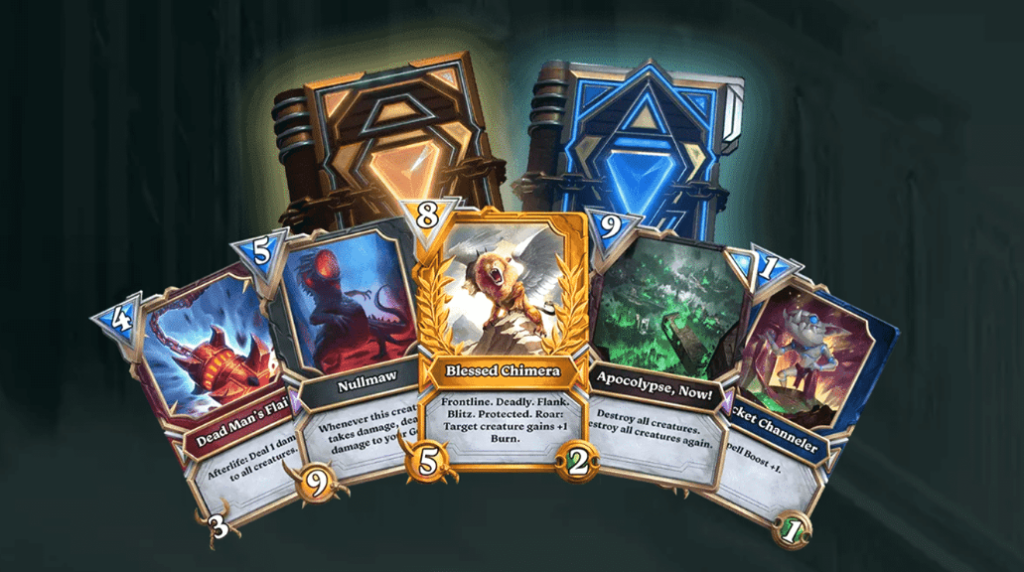 If you are a Hearthstone fan, you should check out this game. Along with being the first F2P multiplayer blockchain game, the artwork also contributed to its success among NFT trading cards.
In the game, you can buy and sell your NFT cards and use them against other players in this incredible game created for card game enthusiasts. There are hundreds of NFT cards for you to collect and become the master in this game.
Axie Infinity
Following the topic of card games, we have Axie Infinity. The title also features lots of trading card mechanics.
From rarity to the effect generated, many elements can determine which cards are the most valuable ones. If you are looking for trading cards with long-held value, Axie is a great title to invest in.
Curio Cards
This may look like a simple trading card game, but it is a piece in the history of NFTs. Curio Cards is considered the first project uploaded to the Ethereum Blockchain.
This makes these cards some of the most sought-after in the NFT universe. Collectors buy these pieces for more than hundreds of dollars because of their history.
It is a great example that shows people that trading card collections are not new and that simple ideas can generate enormous profits.
Conclusion on NFT Trading Cards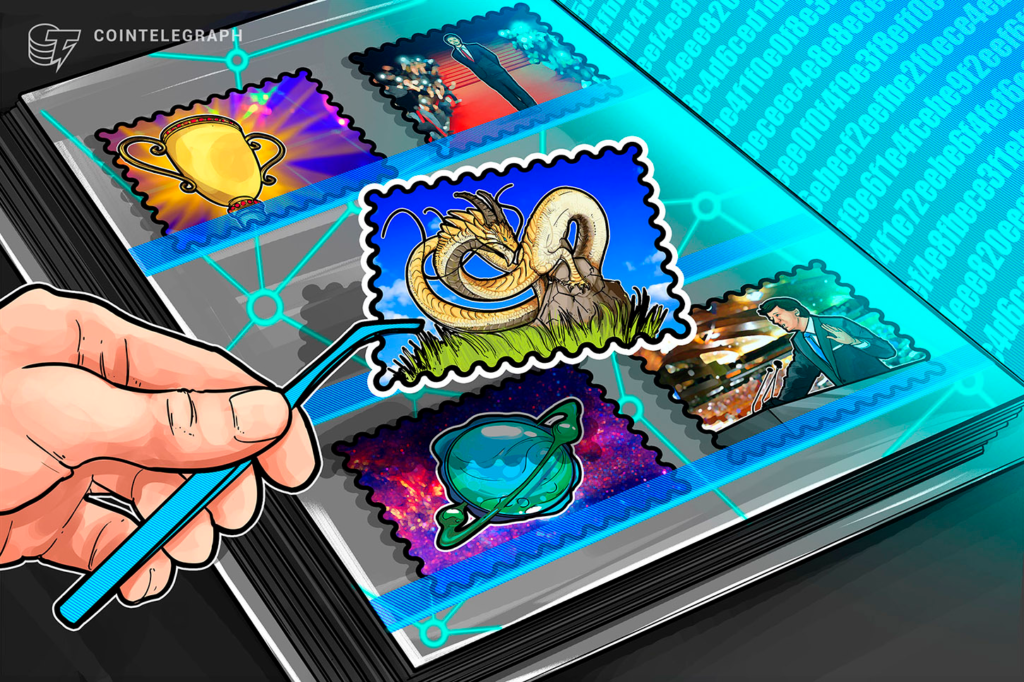 The world of NFT cards is undoubtedly a great deal for beginners and even more advanced investors. This comes from the possible profitability even with low investments and the lower chances of value decrease.
The process of acquiring trading cards may look harder than traditional NFT illustrations, but it becomes easier once you know where to look for those collections. There are tons of projects available with the most various themes. From soccer to RPG-inspired characters, there is always a project that will please you as a collector or enthusiast.
Now that you know everything you need about trading cards, it is time to start collecting digital assets. Don't forget to analyze collection's important aspects before investing in it. By doing this, you will definitely be able to make this a profitable experience.