The NFT world is constantly evolving, and many collections are released monthly. In this context, competition is fierce! However, whitelisting brings multiple benefits for people looking to mint NFT before anyone. One of them is to get ahead of the competition. In this article, we discuss What Is Whitelist NFT and how this practice can help you make an offer for an NFT of interest.
What Is an NFT Whitelist?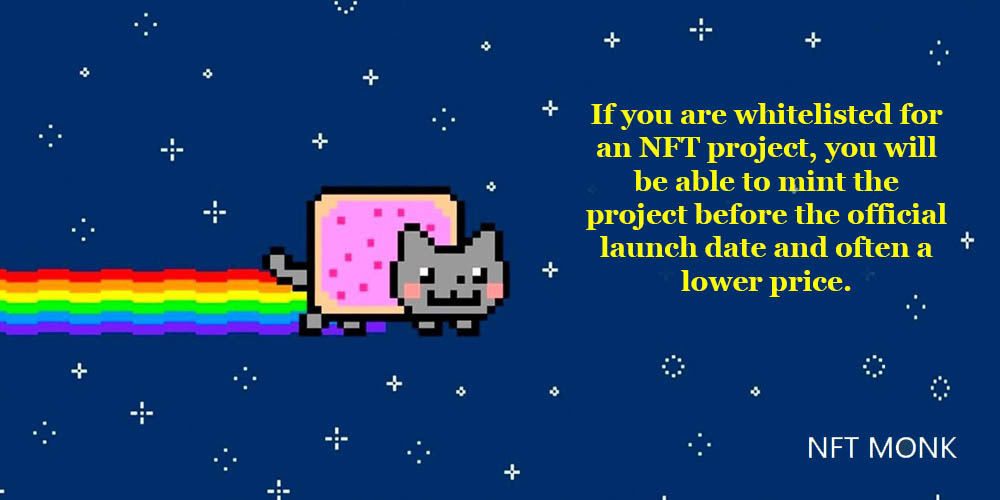 An NFT whitelist, as its name indicates, is a list of people guaranteed with an early access to mint NFTs before launch. This privileged list comprises people who have invested in the project or have a special relationship with it. This way, whitelisted people avoid many common factors of the NFT market that can increase the price of the NFT or similar effects.
In other words, if you get on an NFT whitelist, you have a certain period to purchase directly or to make an offer before the NFT drop. After this, the NFT launch will be available for all outside buyers.
Why Are Whitelists Mandatory for the Minting Process?
NFT whitelists are the straightforward response of the market to the necessity of improving the minting process.
This process and NFT drops presented multiple critical difficulties and access problems. Endless queues, monopolies, and unscrupulous holders are some examples of the worst face of the process. At least in the past!
NFT whitelisting makes minting NFT more accessible, fairer, and democratic. As buying NFT has become popular in recent years, order in all stages is needed to make the process successful.
Benefits of Whitelists
Whitelists bring many advantages to the table. One of these advantages is guaranteed access to the launch. Below you will find the most benefits that the term whitelisting incorporates.
Avoid Unsportsmanlike Competition
Competition can be harsh when popular NFT projects come to life. Even when upcoming projects are announced, they generate a lot of hype, and many NFT holders try to position themselves first to get one. The NFT world can be as challenging as an actual jungle!
For this reason, NFT project creators and the industry, in general, discovered whitelists are an excellent way of rewarding real interested people who spend time promoting the collection.
Guarantee Access to a Certain NFT
As we mentioned, actual NFT purchases involve hundreds or thousands of people trying to get the same artwork. In this frenzy, creators and artists give early supporters the benefit of having access before anyone to the new collection. This way, they gain early access and can get an NFT at a lower price. Of course, this access to new NFT projects is just for a certain period.
Reward Regular Supporters
This benefit is directly related to the previous ones. Since a high-value project NFT team may spend a lot of time developing a determined NFT collection, it needs to create great hype for people who come and show interest in the project.
In this regard, many projects use social media for marketing to reach as many people as possible and build community. The first supporters and community members are rewarded for helping the idea take off.
These members put great effort and amounts of work into the project. They've engaged with artists and creators, even the project team, and discussed the project on social media and the NFT space. Missing out on the results of all these efforts may be frustrating, so it's better if developers include them in the project's minting process before anyone else.
Prevent Gas Fees Wars
Transaction fees are unstable and change all the time. Besides, supply and demand are significant factors when determining these fees. If the demand is too high, transaction fees on blockchain rise. In this context, NFT collectors are willing to pay more and more to gain a privileged spot in the NFT transaction. These impulses may lead to ever higher prices.
Competition and gas wars (these unexpected digital auctions) are widespread but distort the final price of NFTs. A project's whitelist eliminates this distortion of costs and the sensation of competition since real interested ones get access and privileged whitelist spots.
Avoid Spam
Like in many projects, spam accounts are widespread and can ruin their credibility in many cases. A high-value project usually has many requests from fake accounts with a fraudulent crypto wallet address. What's more, it's a common practice that harmful actors create hundreds of accounts to ensure access to particular NFTs. This practice directly affects the minting NFTs process.
Whitelisting helps to avoid massive registration and works as a filter to separate real interested holders from fake accounts during the NFT sale stage. In short, getting whitelisted differentiates you from possible spam accounts and creates a cleaner environment for carrying on a good project.
You Get More Involved in the General NFT Community
When whitelisting in a specific NFT project, you're probably one of the founding team members or taking part in a vast community of promoters. In this situation, you very likely are on the project's Discord server; then you know you are one more in a community of a particular NFT project's stakeholders.
Being part of a community gives many benefits and advantages. First, you can receive NFT giveaways or be in touch with relevant NFT influencers with whom you exchange direct messages. You can also discuss with other members about future projects, even with NFT experts, and learn more about digital assets.
How to Be Part of an NFT Whitelist?
Now it's time to tell you which steps you need to follow to whitelist and join early to an NFT drop. Take a pen and make notes!
Find a Good and Reliable NFT Project
The first step before you get whitelisted in any project is finding an NFT project of your interest. Of course, this future release should have reasonable expectations and exciting results according to the previous images and concepts.
Your mission is to dig deep into the pre-launch projects and discover everything you can about them. This is because they have yet to get a lot of publicity. You can get essential data from NFT providers or people regularly participating in the project. Perform your own research to obtain the most information you can!
Once you've investigated many projects, you can make good decisions in this regard.
Classic social media platforms can help you be aware of the latest trends in the NFT space and even know which projects have a great chance to succeed. You can also watch NFTs experts on Youtube and hear advice on what to include in your investment portfolio. Besides, knowledge about NFTs is an obvious benefit of investigating and watching experts on the subject.
Join the Discord of the Pre-Launch Project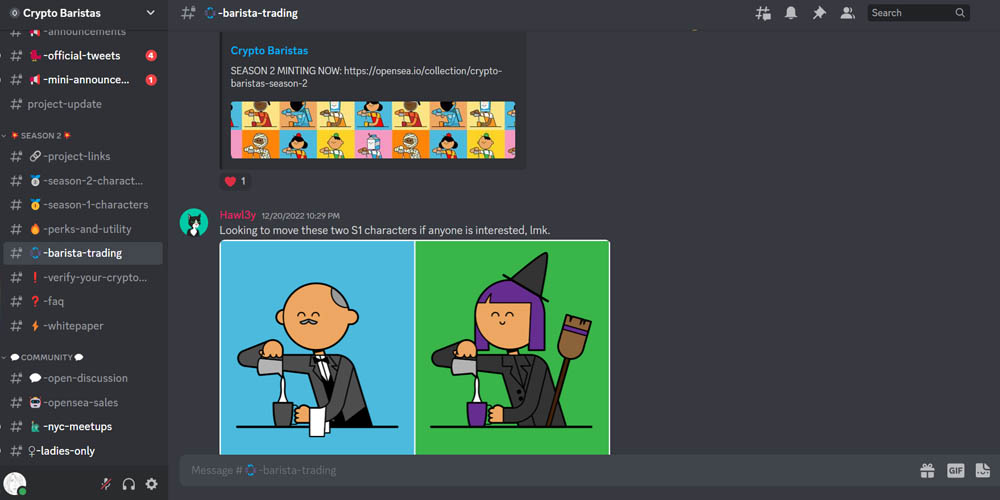 Once you've determined your eligibility criteria and selected the NFT of your interest, it's time to join the project's Discord server, where you can learn more about it and discuss the topic with other community members. Creating community engagement will help you to be recognized and gain authority within the community. This condition will guarantee access to the minting process before regular buyers and holders.
You'll find a link to the Discord group on the project's official site. You likely get a personal invitation that gives you direct access to the Discord servers. Yeah, sometimes, NFT projects have multiple servers for different purposes.
The server and its different channels will provide helpful information, such as the early-stage road map, the number of non-fungible tokens in the collection, etcetera.
Keep in mind that servers have special instructions for better understanding between members and creators. Try to participate in discussions, but always follow the server's rules, or you'll be banned in the short term.
Be Aware of the Project's Twitter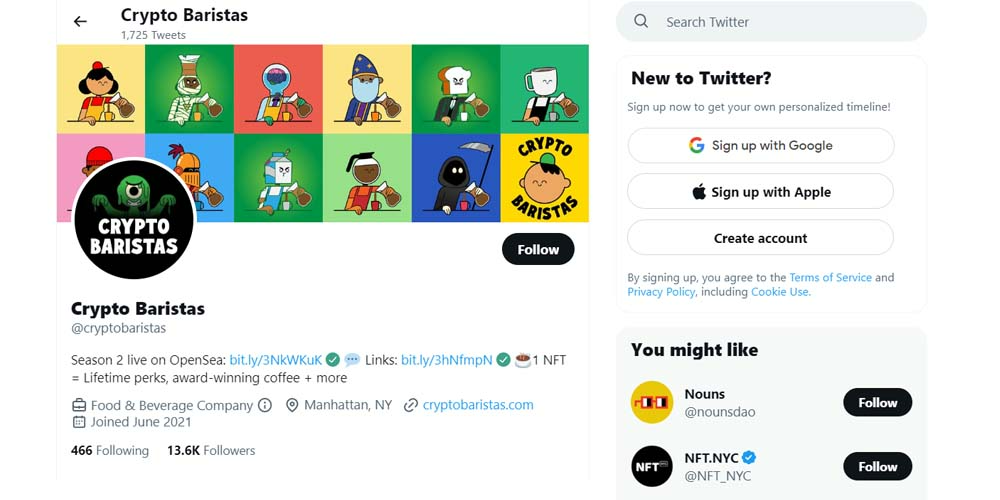 Knowledge is power, and applying to a whitelist spot involves a thorough knowledge of the project and related subjects. One of the best ways to learn additional information about regular or popular projects is by following their Twitter account.
Most projects already have a Twitter account full of sketches, with images of the overall concept, etcetera. Besides, if you become one of the loyal followers of the project's Twitter profile, it's just a matter of checking the latest posts to be aware of the latest updates.
While Discord is where people and members discuss the NFT of the latest trends on the Ethereum Blockchain technology in the chat room, for example, Twitter is where creators and artists publish their news. Both are significant sources of information.
Meet the Requirements for Whitelisting
Becoming one of the whitelisted supporters is not as easy as clicking a button or paying to buy a product of a new project. Whitelists are unique spots for VIPs, so eligibility requirements are relevant.
Ensuring early access involves meeting the criteria and the rules of the project. So you must check the instructions to behave well and become one of the whitelisted members.
Creating whitelists is an individual process for each NFT project, so standards differ from launch to launch. Generally, all you have to do is fill out a simple Google form to apply. Other projects, on the other side, will ask you to attract other users to the Discord server to generate more hype or get new investors.
Whatever the case, you should be able to read the instructions and requirements in a particular channel dedicated to such purposes and follow them easily.
Keep in mind that some NFT projects use a lottery system when selecting people for becoming whitelisted users. If this is the case, you only have a little to do except fulfill the previous requirements.
Tips to Get You On an NFT Whitelist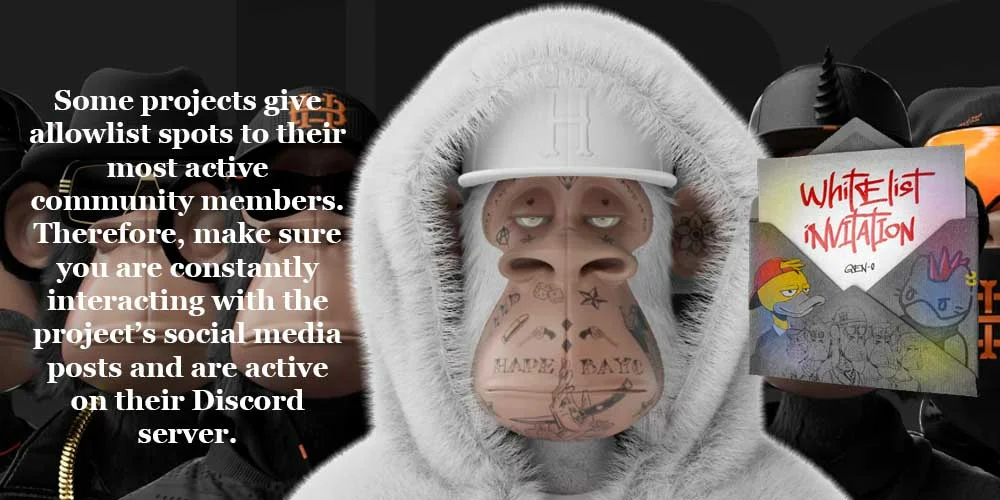 The truth is that whitelisting is a challenge since many people are interested in getting a spot in minting before anyone and avoiding fierce competition.
Stay Engaged
All NFT collections wish to create a vast and vibrant community of participants willing to promote NFTs. In this context, founders and creators want to work with people committed to contributing to the project. The best for you is to make your best effort and help the group as much as you can.
But what does it involve?
As we mentioned earlier, you must chat with other community members about the newly minted NFTs or related topics of the project. You can also use social media to talk about the rare tokens of the collection or invite other fans of NFTs to join the community and project.
Get More Supporters
This point is strongly related to the above one since when you stay engaged with the community, you eventually attract new supporters. Potential buyers look at the collection differently if your project has more supporters than other projects.
You can also promote the collection on other Discord servers and even during their public minting. Make sure you place your promotions in the particular chat room designated for this purpose.
Although getting more supporters is not the most vital aspect of getting early access to minting, over time, founders will endear you if you spend a certain amount of time convincing people to be another member of the group.
Be Part of Giveaways
Many NFT projects adopt an excellent strategy to promote their artwork even in the secondary market through giveaways. For instance, projects offer unique places in whitelists in exchange for promoting their newly minted tokens on social media and other platforms.
So, you must talk about the project, retweet the founder's publications, or share crucial information to mint tokens shortly.
You may not receive the giveaway, but you can increase your odds by doing all we've mentioned.
Help to Advertise the Project Through Fan Art
People love fan art. This is one of the irrefutable truths of nature! So, show your enthusiasm for the project by creating some unique fan art. Of course, to do this you need some talent and drawing or designing skills.
Your fan art should be based on the project's original idea; this way, you can show interest in the collection, the community, and its success.
Besides, excellent fan art goes in the right direction because buyers love to see what creations are becoming famous since they can increase their value in the future.
What Is Whitelist – Final Thoughts
Gaining your own privileged spot in an NFT pre-launch may sound a bit hard, but with the tips we've given you in this article, it's just a matter of time. Whitelisting will help you avoid the gas war of a specific project and prevent higher transaction fees. Besides, with the essential steps mentioned above, your way through the application process will be like taking candy from a baby.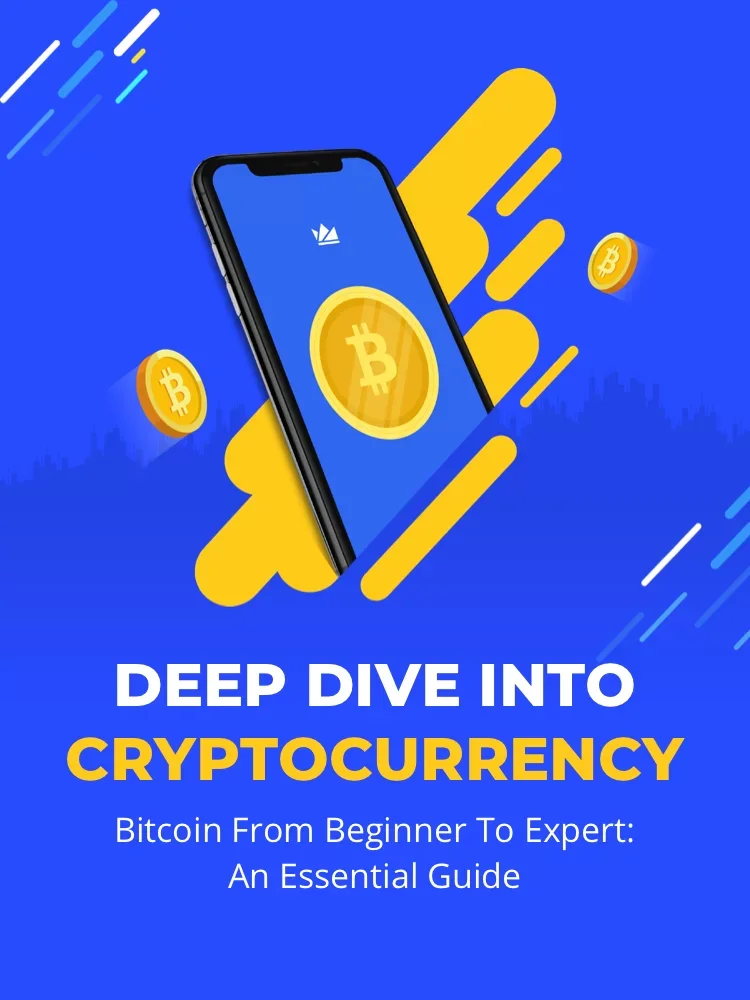 For more interesting articles related to NFTs, be aware of our blog. We're continuously updating and uploading articles about most NFTs, illiquid assets, digital transactions, wallet addresses, crypto exchange, and more!