Prices of many NFT token sales skyrocketed in 2021, reaching a peak of $411 million. Digital art collections such as CryptoPunks and Bored Ape Yacht Club, games like Axie Infinity, and sports collectibles like NBA Top Shots were among the best NFT tokens throughout the end of 2021. Many more have risen in the last year.
So, if you consider including the NFT market in your investment portfolio, you should keep an eye on the latest trends and the best tokens used for popular collections. That's what we will introduce to you: a list of the best NFT coins around the market and your best options to invest.
What is an NFT Token
Non-Fungible Tokens (NFTs for short) are digital representations of physical assets. These unique cryptographic tokens run on self-executing lines of code (smart contracts). They are unique blockchain tokens, each having traits that differentiate them from one another. This uniqueness is the main feature that gives you digital ownership, which can be easily verified using the blockchain.
NFT tokens (or NFT coins) are any cryptocurrency tokens used to maintain the ecosystem of NFTs. NFT currencies like AXS and SAND assist decentralized apps (dApps) with many critical services that can go from in-game cash (SLP in Axie Infinity) to voting (RARE in the Rarible marketplace).
These NFT tokens can be traded or invested in, as with any other cryptocurrency.
How NFTs Work
An NFT can be anything digital – from music, cards, paintings, or anything you can think of. If it can co-exist in the digital world, it can be turned into an NFT.
The process of creating an NFT is called "Minting." There are several ways to mint an NFT but most will require access to NFT platforms. There, you can convert your digital assets into something unique that will reside inside the blockchain. Most require a fee to be paid beforehand and are minted on the Ethereum blockchain.
Once your NFT is minted, you can list it for sale on the NFT marketplace. Then, people can bid or directly buy it with cryptocurrencies. As all NFTs reside inside a blockchain, you can track the sales. Moreover, some NFT marketplaces allow you to earn royalties for any resale of your NFT.
Differences Between Non-Fungible Tokens and Cryptocurrencies
One of the biggest differences is that, unlike cryptocurrencies, you cannot exchange NFTs for an NFT since each one is different. Meanwhile, cryptos can be swapped for another cryptocurrency without losing value.
But it isn't the only difference between the two, as we will see next.
NFT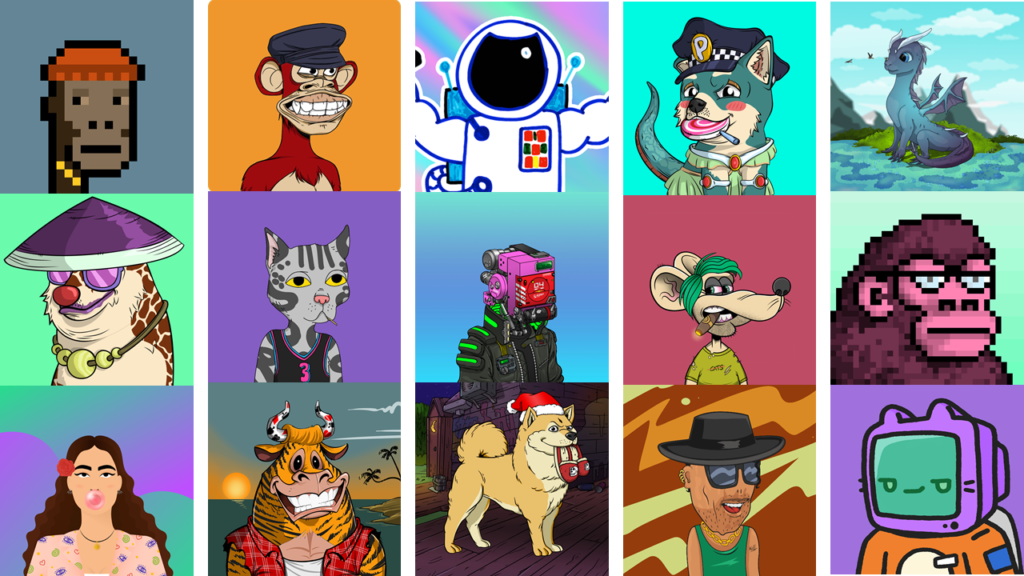 Each Non-Fungible Token is distinct, and its uniqueness and ownership can be verified on the blockchain. An NFT can be used to tokenize physical assets and convert those into unique digital assets and goods.
NFTs have broader applications than cryptos. They can benefit many audio-visual medias such as music, design, gaming, art, etc. You can mint NFTs, unlike cryptos. Although, if you want to purchase an NFT, you will need its corresponding cryptocurrency, and you will find them in marketplaces like OpenSea, Rarible, Nifty Gateway, and more.
Cryptocurrency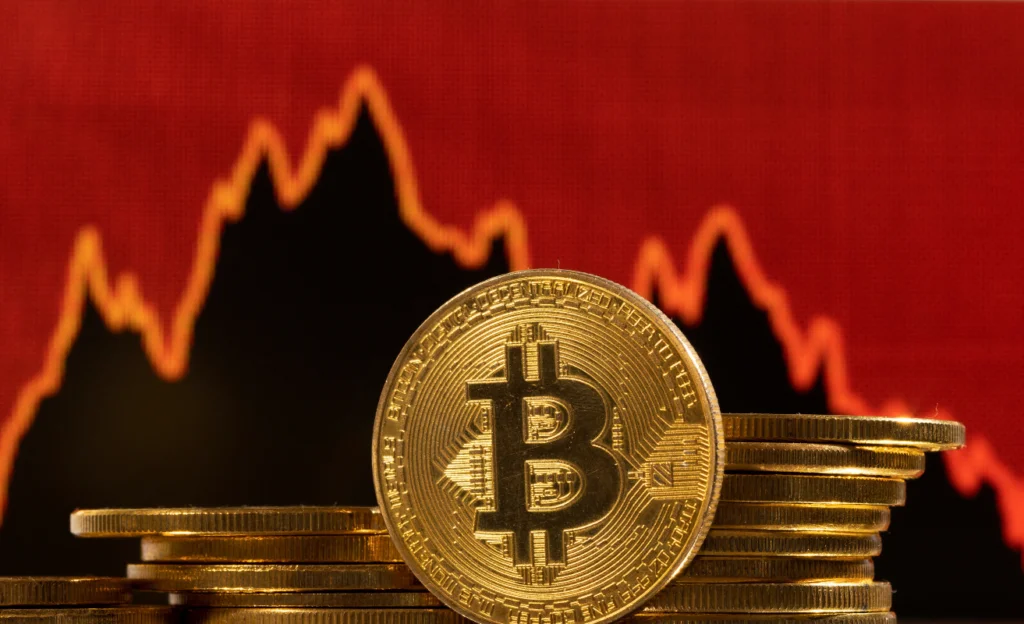 They are fungible, meaning you can swap them for another crypto without losing value. Most of them are used as payment for transactions and are decentralized.
You can't mint cryptocurrency, but you can mine it. Furthermore, you can buy a crypto via an exchange app like Binance and Coinbase with real-world money.
And what about NFT tokens? They act as any cryptocurrency. Most of them are made to support the NFT ecosystem of specific NFT projects. So, for example, if you want to purchase digital assets from a game made in the Ethereum blockchain, it might only accept ETH and its native NFT tokens as currency.
How to Buy NFT Crypto Coins
Most NFTs are made on the Ethereum blockchain and can be purchased with ETH. These blockchains let users create applications that store data and are able to establish rules for sophisticated transactions.
These smart contracts are digital contracts placed on a blockchain that will perform automatically when criteria are met, such as when an NFT is transferred or when royalties are paid to the original digital artists.
But to properly purchase an NFT, there are a few steps to take beforehand.
Purchase the Corresponding Crypto
Most popular NFTs are Ethereum-based tokens, and most marketplaces accept ETH tokens as payment. So, as a fair piece of advice, we recommend buying Ethereum. But you should always check all the tokens that an NFT marketplace supports and how you can buy such NFT.
Talking about Ethereum, you can buy some tokens in a cryptocurrency exchange app and transfer them to your virtual wallet.
Secure It in Your Virtual Wallet and Connect It to an NFT Marketplace
A digital wallet (or virtual wallet) is an app where you can store your crypto, and some even allow you to secure your NFTs.
You will require a digital wallet ready whenever you want to purchase or sell an NFT in an online marketplace. You can buy art collectibles in many forms depending on what the NFT market offers. Many of these sites include secondary marketplaces with a range of NFTs.
While these NFT marketplaces serve the same purpose, they have their own rules and may vary on how to connect your wallet to their markets.
Buy the NFT
Once you finished setting up your account, buying an NFT is a simple process. Some marketplaces will allow you to buy an NFT directly, while others operate on an auction basis, where you have to place a bid in order to buy such NFT.
How to Choose Your NFT Wallet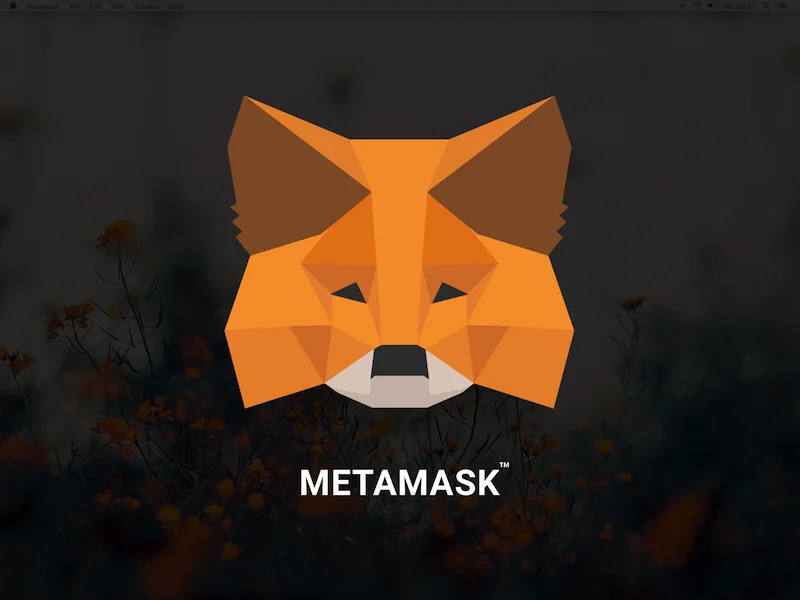 We previously mentioned digital wallets. There are many around the internet, but how can you be sure of choosing the right one? There are some specific features that you need to consider.
Check Supported Cryptos
A wallet stores your cryptocurrencies, NFT tokens, and other digital assets. But not every wallet supports every crypto or NFT token. A low-capacity virtual wallet will struggle to keep all your tokens in one place, with the risk of losing a few.
Security and Regulation
If a wallet has a history of suffering cyberattacks, there is a possibility that it will happen again. You have to ensure that the wallet you have chosen has a hack-free record and top-notch security measures.
A hardware wallet is one of the most secure ways to store your NFT crypto coins as they are stored offline, preventing any possible cyberattack.
Then, regulated NFT wallets will strengthen the security of your NFT tokens. Try to choose an NFT wallet whose provider is regulated and trusted. That provides protection, such as insurance coverage for lost funds.
Check Its Unique Features
Most of them fulfill their basic functions well, but you should look for out-of-the-box features. Some of these features could be a phrase recovery service for your private key and enabling many crypto-to-crypto tradings pairs, which helps you to trade digital assets that catch your eye.
Top NFT Marketplaces
We will show you some of the most notable NFT marketplaces you should consider.
OpenSea
It is the most popular NFT marketplace in the world and controls more than 30% of the overall NFT market space. It utilizes an Ethereum-based protocol that allows users to mint and access digital collectibles easily.
OpenSea has processed over $10 billion in NFT transactions so far.
Rarible
Rarible is another popular NFT minting platform run as a purchase and creation hub for NFTs.
It allows users to buy feature-rich NFT videos and art and minting NFTs in the Ethereum, Tezos, or Flow blockchains. It also has its own native token for its ecosystem, RARI.
Nifty Gateway
Nifty is another of the most popular marketplaces in the NFT minting community. It gained a lot of popularity after the famous digital artist Mike "Beeple" Winklemann sold its NFT "Everydays" for $69 million, the most expensive sale in the history of NFTs.
This marketplace allows users and digital artists to easily mint by applying as project creators or artists.
The Best 25 NFT Coins to Invest
Next, we will give you a list of the best NFT tokens to invest in due to their market capitalization and trading volume.
Axie Infinity (AXS)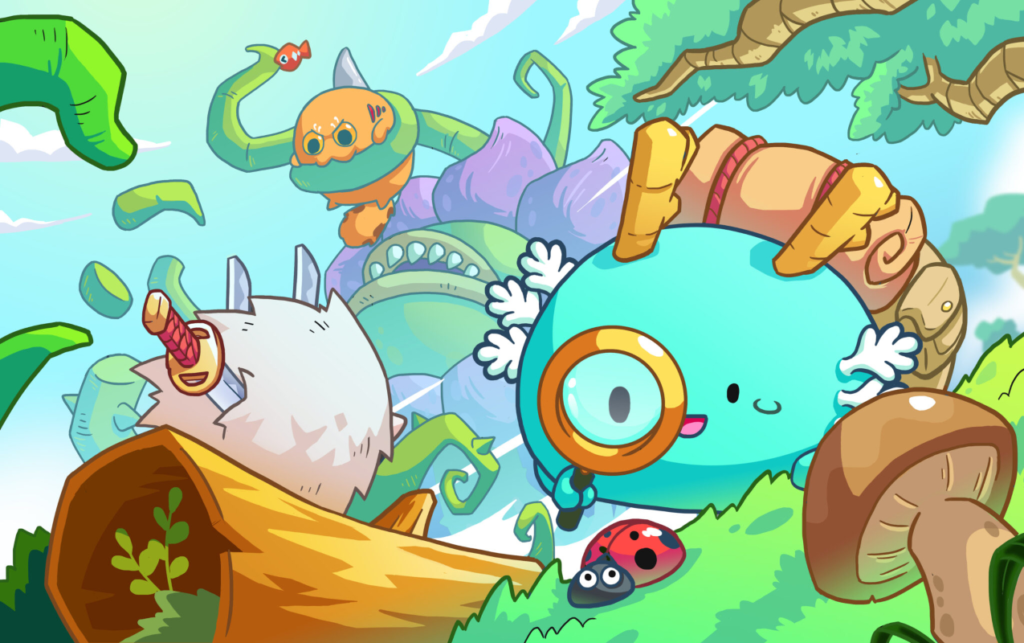 Axie Infinity is the prime example of NFT games. It is a Pokémon-inspired game developed by Sky Mavis Tech Company in 2018 that allows players to battle in a 3v3 mode, collect monsters and breed them.
Each Axie is an NFT with unique traits depending on its class and the different parts of its body (which will provide the cards you will play with).
The AXS token is one of the top NFT coins in the web3 gaming market, reaching a market cap of $845 million in January, with $55 million of the trading volume.
The Sandbox (SAND)
The Sandbox allows users to create 3D objects for Metaverse (people, animals, tools, etc.). These digital assets can be monetized and shared across several platforms.
The Sandbox resides on the Ethereum blockchain (although it utilizes SAND as its governance token) and offers three significant products: VoxEdit, Game Maker, and Sandbox Marketplace.
SAND tokens reached a market cap of $1.04 billion in January 2023, with a trading volume of $161 million, and it is far from reaching its max supply, with 1,5 billion of SAND still on the run.
Decentraland (MANA)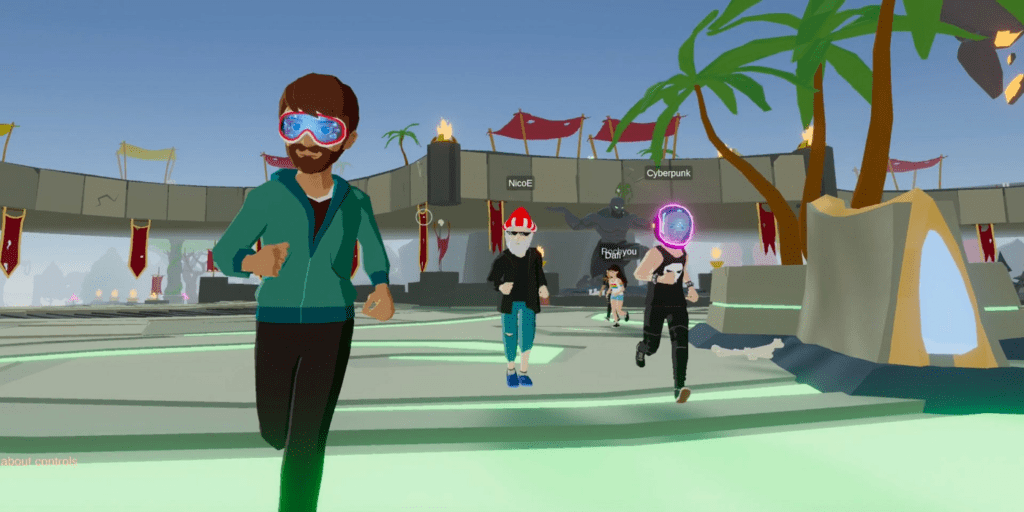 Decentraland also runs in the Ethereum-based protocol, combining augmented and virtual reality with the internet to create their own Metaverse. Like Sandbox, users can create, share and monetize their applications and content.
Many major companies are getting into the Metaverse through Decentraland, and it offers non-fungible parcels to be developed for leasing or outright sales.
The MANA coin is another of the top NFT tokens, with a market cap of $1.22 billion, a trading volume of $239 million, and more than 300 million MANA tokens left to be claimed.
Tezos (XTZ)
The Breitmanns created the Tezos blockchain with a Layer-1 protocol. This project provides a scalable platform for dApps' development thanks to its future-proof architecture.
Tezos is well-known for its high-performance transactions, and its low-cost for users in the NFT, DeFi, and Metaverse ecosystems.
The XTZ is positioned as another of the best NFT tokens in the market, and NFT creators can rely on that as it reached a market cap of $940 million, with a trading volume of $19.4 million.
Theta Network (THETA)
The Theta Network protocol aims to change how content is delivered in the video streaming industry. It allows users to share their bandwidth using P2P (peer-to-peer) distribution systems.
It offers user incentives and is backed by some of the most renowned tech companies like Google, Binance, Samsung, and more.
THETA also positioned itself as one of the best NFT tokens, with a market cap of $937 million and a trading volume of $17.76 million.
Rarible (RARI)
As stated above, Rarible is one of the most popular NFT marketplaces, just behind OpenSea. It is a software that allows digital artists and NFT creators to make their own NFTs and sell them in its NFT market.
It is different from OpenSea because it is run by the community. People can vote about carrying certain decisions with its governance token, RARI.
Nowadays, it has a market cap of $32.8 million, with a volume trading of $767 thousand. So, its native token will come in handy for utility and if you want to participate in the Rarible community.
UFO Gaming (UFO)
UFO Gaming is a decentralized platform that connects traditional games to the blockchain, allowing gamers to earn tokens while gaming.
It has a market cap of $43.5 million, with a trading volume of $1.35 million.
ECOMI (OMI)
The Singaporean company ECOMI founded VeVe, a blockchain-based marketplace for photography where users can buy, sell, and trade any of their digital collectibles.
Its native token, OMI, reach a market cap of $255 million, with a trading volume of $682 thousand.
Enjin (ENJ)
Enjin created the Enjin Coin, an Ethereum-based token that promises to simplify the use of NFT tokens for individuals, brands, and businesses.
Its native token, ENJ, is used to back the value of NFTs created within the Enjin ecosystem.
It reached a market cap of $419.8 million in January, with a trading volume of $125 million, keeping itself as one of the best NFT tokens to invest in.
Flow (FLOW)
Created by Dapper Labs (the company behind CryptoKitties, one of the most successful NFT games), the Flow coin is made on a protocol aimed to attract many mainstream people to the web3 and blockchain games.
It has a market cap of $1.08 billion, with a trading volume of $56 million, competing among the best NFT tokens in the market.
Remark (RMRK)
RMRK is a set of "NFT legos" that give a limitless extension to NFTs. It is done in the Kusama blockchain without using smart contracts or parachains. It can be a fine alternative if you want something outside the Ethereum blockchain, as Kusama is Polkadot's canary network.
It has a market cap of $22.6 million by January 2023, with a trading volume of $108 thousand.
Aavegotchi (GHST)
It is a crypto collectible game based on the Ethereum blockchain where players can buy and grow Aavegotchis.
These Aavegotchis act as NFT avatars that you can use to explore and interact in its digital world. Each avatar has its own set of characteristics that determine its rarity score.
It reached a market cap of $45.2 million in January 2023, with a trading volume of $5.4 million.
Phantasma (SOUL)
Phantasma works as a decentralized blockchain that is entirely interoperable. It has a unique stacking mechanism, long-term tokenomics model, dual-token system, and superior eco-friendly smart NFTs.
It reached a market cap of $19.2 million in January 2023, with a volume trading of $179 thousand.
Gods Unchained (GODS)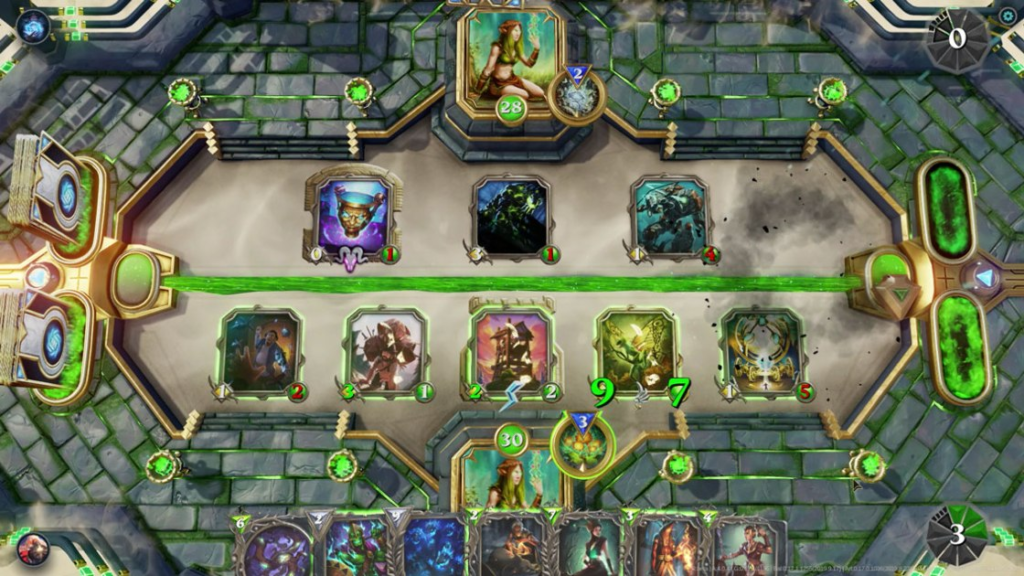 Gods Unchained is another successful blockchain game that utilizes the play-to-earn model, just like Axie Infinity. But even despite its P2E model, anyone can play for fun as it is a great card game that just adds an extra incentive for players.
Participants can earn the GODS token by playing, upgrading, or trading cards in its built-in marketplace.
It currently has a market cap of $36.8 million, with a trading volume of $2.4 million.
Render Token (RNDR)
Render token helps users donate their unused GPU power for mining. Its system removes the technological hurdles that usually network computational systems have. The Render system connects people seeking to render their work with others that have idle GPUs.
Its market cap reached $167.5 million in January 2023, while its trading volume sits at $33.3 million.
Ultra (UOS)
The Ultra coin is a programmable currency that allows transactions with no counterparty risks.
It sits at a market cap of $65.7 million, with a trading volume of $879 thousand.
Mobox (MBOX)
This NFT gaming ecosystem is built on the Binance Smart Chain network. Combining DeFi yield farming with gaming NFTs allows users to create a free-to-play and play-to-earn gaming business.
It has a market cap of $78.5 million, with a trading volume of $5.5 million.
Chiliz (CHZ)
Chiliz is a leader in digital currency for sports collectibles. It powered the world's first scalable fan interaction, using incentives in their apps and allowing fans to buy, trade, and vote in surveys and polls about their favorite club.
The CHZ governance token reached a market cap of $873 million in January 2023, with a trading volume of $84 million.
My Neighbour Alice (ALICE)
The ALICE token is an ERC-20 token that leverages proof-of-work to encrypt its network.
You will be able to buy in-game assets, avatar skins, and land with the ALICE token, as well as participate in the governance process as a token holder by joining the community council.
It reached a market cap of $60.6 million in January 2023, with a trading volume of $17 million.
Audius (AUDIO)
Audius is a decentralized music streaming network made on the Ethereum blockchain.
Its main purpose is to give curators and musicians more control over their work. Artists can make immutable records of their work and upload them to the Audius platform, securing it with the decentralized network of nodes.
It sits at a market cap of $173.8 million, with a trading volume of $17.6 million.
WAX (WAXP)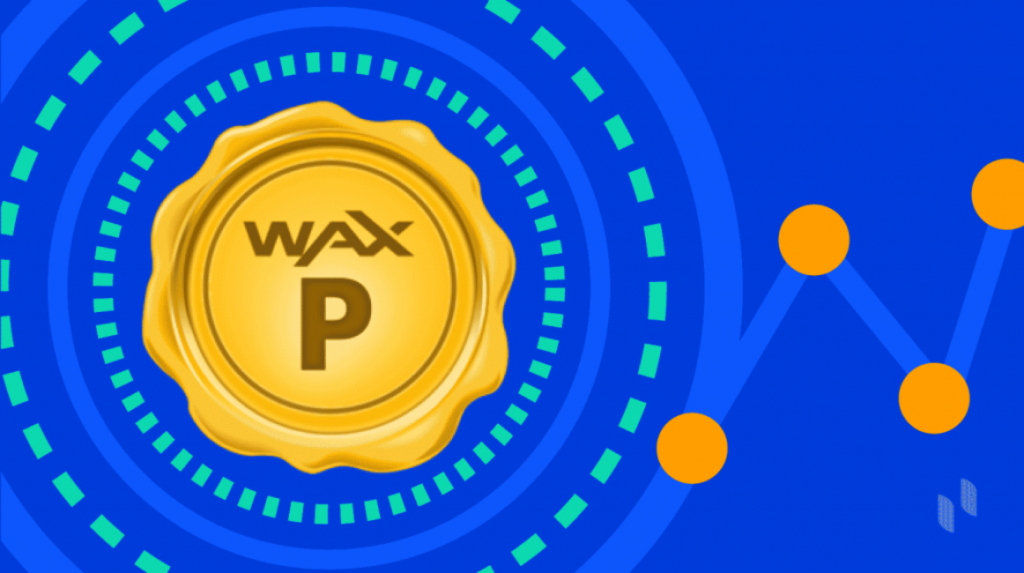 The WAXP blockchain and protocol token was created to make eCommerce transactions quicker, easier, and more secure for everyone involved. It utilizes Delegated Proof-of-stake (DPoS) and is fully backward compatible with EoS.
Its market capitalization reached $159.3 million, with a trading volume of nearly $200 millions.
Illuvium (ILV)
Illuvium is an RPG game done within the Ethereum protocol. Players are able to explore a 3D open world where creatures named Illuvials can be captured and utilized to fight against other players, like the latest Pokémon game entries.
It reached a market cap of $107 million in January 2023, with a trading volume of $8.5 million.
Gala (GALA)
Gala Games is a blockchain gaming platform where you will find plenty of options to play with. It is powered by the GALA token (which resides within the Ethereum blockchain), and people can use it to communicate.
It has reached a market cap of $335.6 million, with a trading volume of $274 million, making it one of the best NFT tokens in the gaming industry.
Radio Caca (RACA)
The Maye Musk Mystery Box NFT is managed by Radio Caca. RACA acts as the native token of the Universal Metaverse and in the game Metamon.
The first is a 3D sandbox where users can own land, construct art galleries and stores, and create games. While the second game is another take on the Pokémon formula, where you fight other players with a team of NFT monsters.
It has reached a market capitalization of $68.9 million, with a trading volume of $3.5 million.
Alien Worlds (TLM)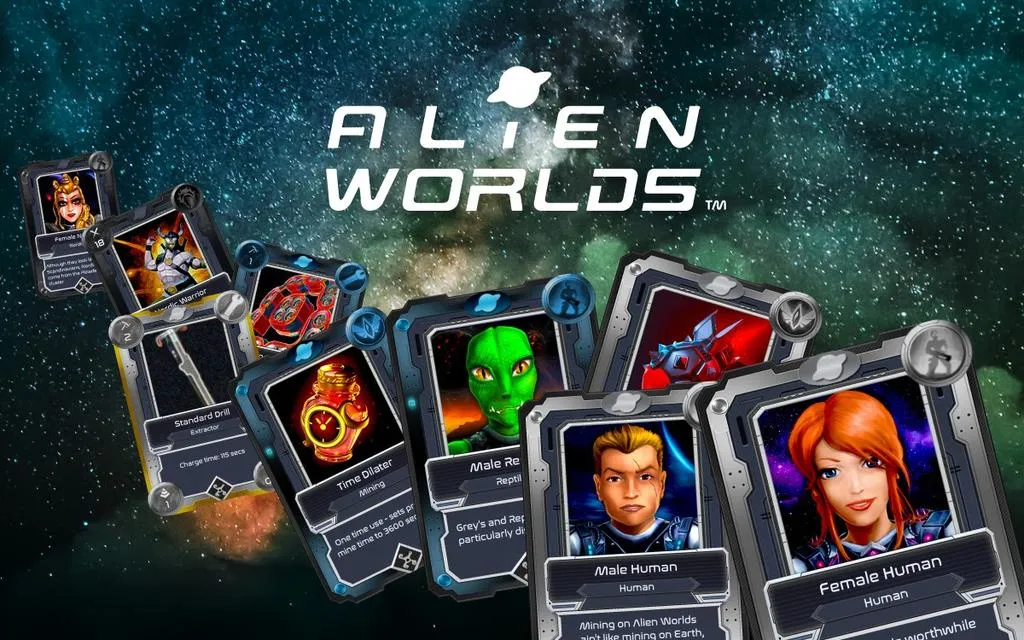 It is another Metaverse world with decentralized finance. Players can compete using unique digital goods that act as NFTs, earn Trillium (the in-game currency), and travel to different planets to complete Alien Worlds missions.
It reached a market cap of $53.1 million in January 2023, with a trading volume of $6.3 million.
Key Takeaways
Every investor wanting to expand their portfolio and get into the Web3 world should know the differences between NFTs, cryptocurrencies, and NFT tokens.
People are starting to pay more attention to digital financial assets. But with unlimited pricing capabilities, no established underlying fundamental worth, and no certainty of how big the demand would be, they are still regarded as speculative assets. Although, with things progressing and the Metaverse gaining traction, the chances that digital assets will go out of fashion are getting low with every passing day. Of course, only invest as much as you are willing to lose if things don't go the desired way.
Hopefully, with this article, you will be able to decide what NFT token is worth investing in and predict how the market will change.