Many digital creators and even celebrities are jumping into the NFT wagon, creating and selling their NFT projects. As a digital artist, you should at least consider being part of that craziness and starting your own NFT journey.
But perhaps you think it requires a high-end PC or equipment for creating NFTs. What if we say you only need a competent Android or iPhone smartphone to achieve your goals and sell NFTs with your imprint?
That's what you'll learn how to make NFT art on your phone at the same level as most of the best artists in the industry. Also, we'll touch on all the things you need to consider regarding NFTs in general and some apps that will help your way through.
Why Create an NFT
NFTs are different from any collectible item out there. These one-of-a-kind items have high value due to their uniqueness. There is one legal copy of any type of NFT in the world, from GIFs and audio to NFT artwork, even in the case of generative NFTs like the ones on Bored Apes Yacht Club. Not only are they unique – NFTs act as a certificate of ownership, meaning you can use them however you want.
Also, anyone can do it. Whether you are an artist, a musician, a writer, or just someone with a cool idea, you can create NFTs out of anything. This versatility means you can tokenize any creation and find a market for it.
Lastly, NFTs empower creators. Most creative jobs involve working with a third party, and you will likely get only some of the profits from the value you create. But, with NFTs, you are your boss at your NFT creation, managing the whole project yourself, with all the profits going directly to you. On top of that, you can set a royalty on your NFT collection, so part of the subsequent sales will go to you.
Can I Create NFT Art On a Smartphone
Most content creators and digital artists use computers to create digital art, and most recommend doing it on computers. However, creating NFTs and selling digital art directly from your phone is also possible.
Many NFT apps let you draw or create art and digital images on your smartphone, while others allow you to mint artwork in a few steps.
The Five Steps to Create an NFT
Creating NFT on Android or iPhone follows pretty much the same process as creating one on your computer. Although, on smartphones, you will need a dedicated NFT app.
Before we dive into which NFT apps you should use to create your NFT collections, there are several steps you need to do before.
Choose the Blockchain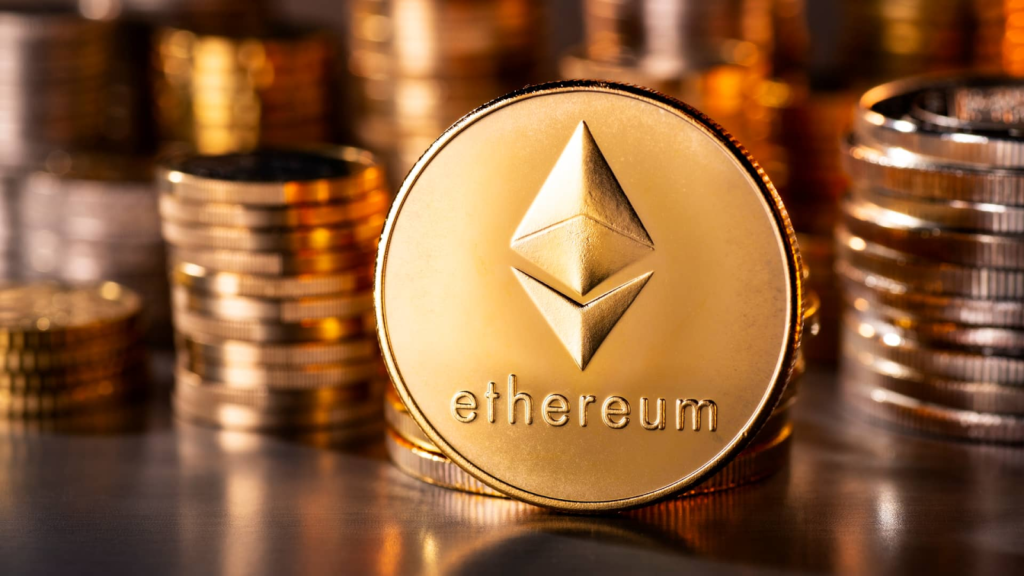 Many blockchains support selling, minting, and trading NFTs. Yet, the big name that everyone keeps choosing is Ethereum. Digital artists prefer the Ethereum blockchain because it leads to a bigger market and the general sale of their NFTs at a higher price.
Other good alternatives to Ethereum offer cheap or even free ways to mint NFTs, like Polygon, Polkadot, Tezos, and BSC (Binance Smart Chain). You should evaluate the advantages and disadvantages of every blockchain. Most blockchains use a distinct token specification for issuing NFT marketplaces and digital wallets.
Choose Your NFT Marketplace
Choosing where to place your NFT collection for sale isn't only about the cost you have to pay. You need to consider what type of NFT you are making and the blockchain it employs.
Most of marketplaces accept Ethereum, for example, but if you go with an alternative blockchain, your desired NFT marketplace might not work with their tokens. Even if you are going with ETH, some new NFT marketplaces choose newer blockchains because of their low gas fees and lower carbon and energy impact.
A good example of a well-known NFT marketplace is OpenSea. It is a well-established and widely used marketplace that garners every type of NFT and accepts more than 150 cryptocurrencies.
Additionally, you can use their own NFT marketplace for minting, selling, trading, and browsing any kind of NFT right away. It is gas-free thanks to its cross-blockchain compatibility. They work with Polygon, removing all the heavyweight that comes with Ethereum (high gas fees and high energy consumption).
Another example is Rarible, an NFT marketplace that sells digital artwork and complete art collections. Rarible is a community-owned company that uses its native coin, RARI, as a voting mechanism for decisions and updates between the company. Rarible also offers "Lazy Minting" in their own marketplace, working with the Ethereum network, allowing the NFT creator to defer gas fees to the buyer at the time of the purchase.
Sync Your Digital Wallet
Many NFT wallets support the blockchain protocol where NFTs are based on and work with cryptocurrencies. Like the NFT marketplaces, you also need to check that the digital wallet you choose supports the currency and the market you selected to work on.
Each NFT marketplace has instructions to connect digital wallets with their marketplace. So, you just need to follow them. But, to start minting NFTs, you need to add some funds to your wallet, exchanging fiat cash for cryptocurrency.
You can add funds with the Wyre payment processor or via blockchain address. You must first sign up for a crypto exchange account with the second option. Some of the most popular are Binance and Coinbase.
Each one also has its instructions (they are easy to follow), and once you have funds in your crypto wallet, you are ready for the minting process.
Pick The Style of Your Digital Art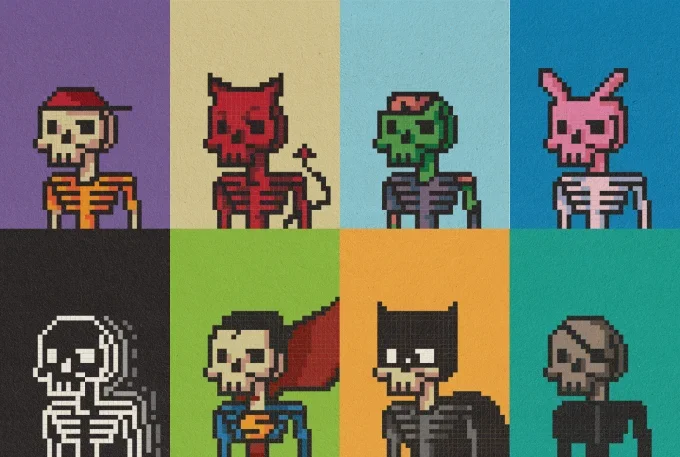 Before you get to the minting part, you need to choose what sort of NFTs you will create, right? With the rest already settled, you can finally have fun with your NFTs creation.
If you still have doubts, try looking at what kind of art you plan to sell. It can be realistic artwork, pixel art, or even custom NFT trading cards – whatever you have in mind.
You have to get creative and not restrain yourself from static images. While they are the most popular format, you can experiment with other digital media like music, videos, GIFs, etc. You can do anything you like if you own that content.
Once you are all set and done, you can proceed with the minting process. We will cover in detail how you can create digital art later on.
Mint and Market the NFT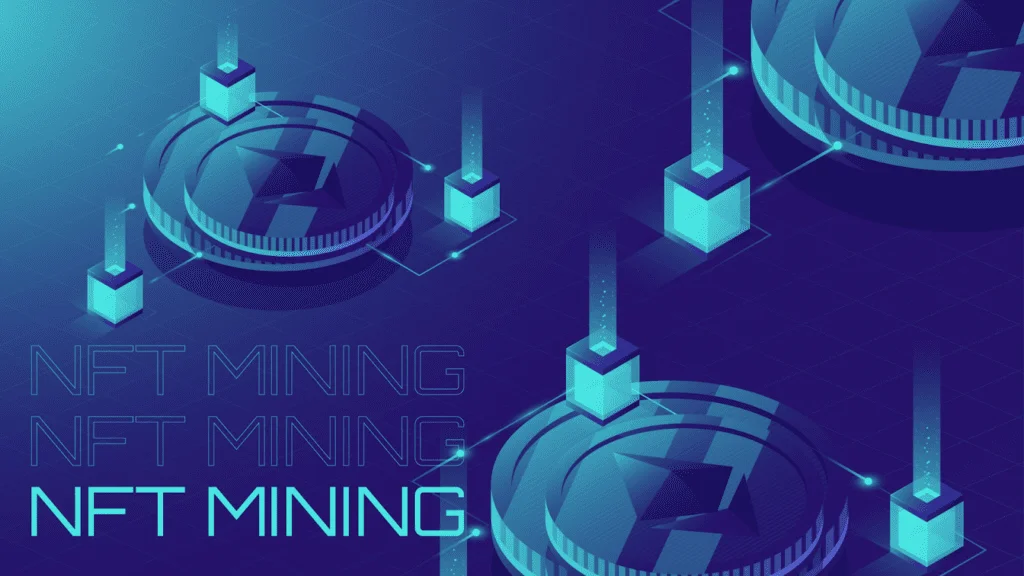 Minting is storing your artwork in digital files on a specific blockchain network. Once you have done the previous steps, you can upload your digital files and fill out your NFT key details, like the title and description. The process will vary depending on the marketplace you have chosen. So, you must follow their instructions here, too.
Once you put your NFTs on sale, most marketplaces offer three different sales methods: fixed-price sales, time-limited auctions, and unlimited-time auctions. Choose the one you see will fit better for your collection, pay the listing fee (except for lazy minting), and be done! You have your NFT creation ready for sale.
The Best Apps to Create NFT Art
Let's dive into the main topic of this article and how you can become an NFT creator by just using a smartphone. Many apps will help you with this issue, and we list the best options you will find in the market.
GoArt
The GoArt app is one of the most popular NFT creator apps on this list. Rather than creating NFTs from digital art, it turns your pictures into a NFT-ready photo using the many app's creative filters. Its performance is amazing, requiring only a few seconds to convert a normal photo from your gallery into a ready NFT.
Some of its filters include adding a Van Gogh style to your photos, making them look like Pop Art or Picasso. You can also instantly take a live photo and turn it into an NFT. GoArt will save your recently created images for later viewing in a gallery.
Its only downside is that it is based on subscription. You have a free-trial period but you need to subscribe after that. You can download it from the Apple App store or the Google Play Store for any Android device.
8Bit Painter
It is one of the best-pixelated image makers on the app store. Some of the most popular NFT projects use pixel art; if you are into it, 8bit Painter is an excellent choice.
It is pretty simple to make. You need to choose a new canvas and your desired size. It starts with 16×16 and can go up to 160×160. With a larger size, it will require more pixels. You can also import images from your gallery and convert them into pixel art. Or import images as templates and edit them to create your own unique NFT.
It is a free NFT creator app that you can download from the Apple and Google Play stores. It contains some in-app purchases.
SketchAR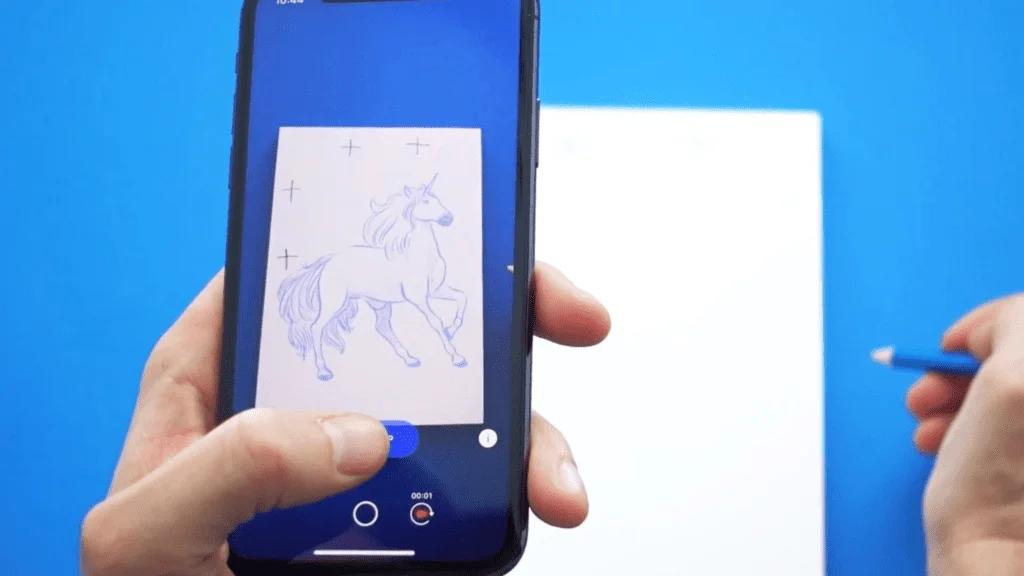 Another platform where you can create NFTs is SketchAR. It is an ecosystem of mobile and web products, and NFT creators can make their own NFTs with the SketchAR's mobile app to improve their design skills.
SketchAR also has its own NFT marketplace where you can buy and sell digital art created in SketchAR. One takeaway is that the platform will keep 5% of your first sale and 1% from all the rest. SketchAR uses those funds to further support creators and their projects worldwide.
You can visit the SketchAR website, where they can redirect you to Apple's app store, Play Store, Galaxy Store, and the Huawei app store.
NFT Creator
NFT Creator is ideal for those who want to introduce themselves in the digital art world but don't have a graphic design background. It will suit your needs, with many great customization options available. You don't need to upload an image or photo. The NFT Creator graphics database is a great deal for creating custom NFTs and digital collectibles, giving you a head start to introduce yourself to the NFT community and NFT world.
One unique aspect that puts this app aside from the rest is its customizable backgrounds. It has many gradients and solid backgrounds, so you won't have any issues finding the perfect canvas for your NFT project. There are also stock photos with textured and abstract backgrounds to choose from.
It is only available for iPhone, and you can download it for free from the Apple app store.
PixelChain
Another alternative to 8bit Painter regarding pixel-oriented art NFTs is PixelChain. This also enables you to create pixel art, mint it to the Ethereum blockchain, and list it on the OpenSea NFT marketplace, all in one place.
It is very easy to use, with its art creator offering a simple 32×32 or 64×64 grid to paint your creations. You can use mirror mode to speed up the process. Once you have done your NFT, you need to connect your wallet to continue the minting process.
Many features are coming its way, with the developers promising the ability to create voxel art, animations, and include music.
But the only downside is that it doesn't have a dedicated mobile app. Even so, it is easy to use from a smartphone by using the PixelChain website.
Token.art
The Token.art app enables you to manage and showcase your NFT collection both on the metaverse and in real life. Although, you won't be able to sell digital art directly from it.
It supports most blockchains and displays your art in the form of cards. It also supports staked items in NFT games such as R-Planet, Green Rabbit, and Farmers Worlds. Token.art is ideal for NFT collectors, who can see their NFTs and high-quality digital art in one place, mixing between blockchains.
You can download it free from the Google Play Store and the Apple App Store.
Key Takeaways
You don't need high-end equipment to create NFTs. You will be fine with a relatively modern smartphone, as many NFT apps will help you with the process.
Also, all the previous processes are easily done via smartphone, as many of these virtual wallets, exchange services, and NFT marketplaces are mobile-friendly or have their own dedicated mobile app.
If you see yourself as an NFT creator and artist, you can start immediately with these apps mentioned above and take advantage of the NFT craze around the internet as it gets bigger every day.
Once you are done with your artwork, you can follow the instructions mentioned and as stated in virtual wallets and marketplace websites. Have a happy minting!