Many digital artists, creators, and influencers sold their works as digital assets. They got large amounts of money and payrolls, from completely original ideas to transferring physical art into the digital world, all thanks to the introduction of NFTs.
However, artists aren't the only ones profiting from NFT services. The rising demand in the NFT market led to many NFT projects rising, and many NFT business ideas started floating all over the internet. These include NFT galleries, different NFT collections, music albums released on the blockchain, an AI NFT or an athlete's body parts sold as an NFT.
It demonstrates that if people have an idea and know how to make it a "non-fungible token," there is a business opportunity.
But if you are falling short on ideas, don't worry. In this article, we will introduce you to the many possibilities that the NFT space offers to everyone, which have already been implemented with great success.
What Can Be an NFT Project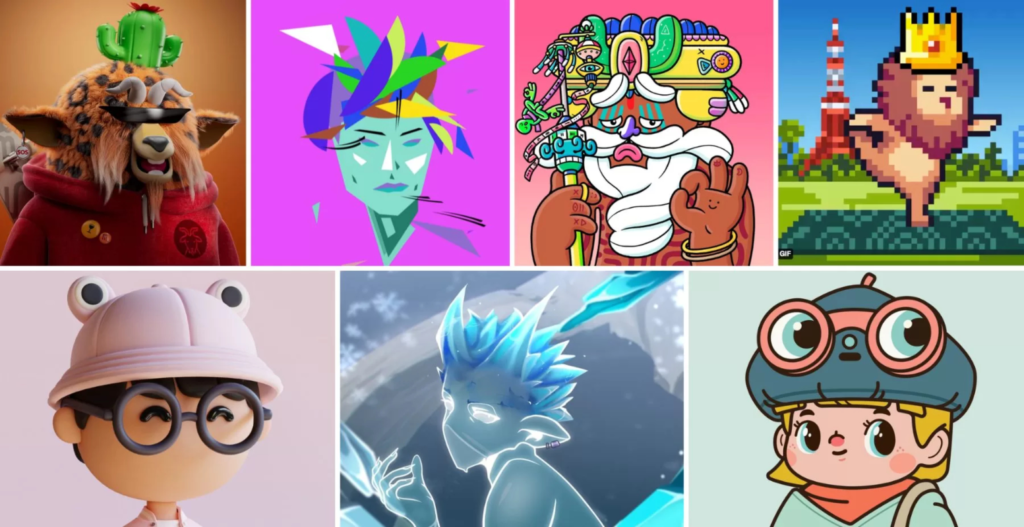 As stated above, anything can become an NFT. Its value resides in how it uses blockchain technology to create a unique digital asset. It enables businesses to provide a one-of-a-kind experience and offering to their audience.
Its versatility allows you to create an NFT from virtually anything. Images, music, videos, virtual worlds, real estate, and everything you could think of became an NFT or can become one in the future. NFTs have become a new marketing tool to increase customer engagement, create unique selling propositions, and develop brand storytelling.
But marketing isn't the only purpose for using NFTs in your project and business. There are other ideas, like tokenizing concert tickets or sports events. They can't be resold, which detriments scalpers from buying a bunch of those limited tickets to resell them at a much higher price.
Some NFT services were used not only for virtual real estate over the Metaverse but also for physical real estate. A transition to smart contracts could ease the transition and transfers without the many pain points that intermediaries and bureaucracy bring to the business.
The list will be endless if we go through every niche that NFT could bring more value to it. So, let's look at some industries that have already proved successful use of NFTs to hint at how things went for other people.
NFT Art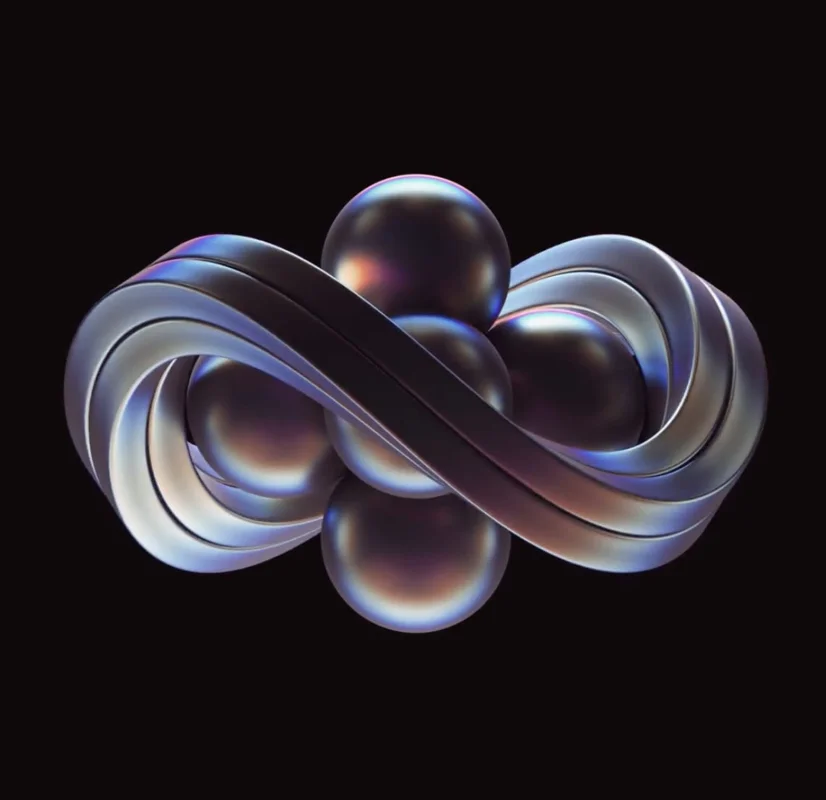 NFT art is the most popular among all the categories. Some art pieces were sold for even millions of dollars.
This NFT space is still dominated by two of the most prolific NFT artists: Pak and Beeple. The first one held many auctions over the Sotheby's platform for their more than 1,700 works that came to the market, with Metarift (one of their digital art) having been sold for over $1 million.
Pak also became the world's most expensive digital artist after selling its "Merge" NFT collectibles (a collection that had 250 thousand NFTs) in Nifty Gateway for $91.8 million.
But nothing can be compared with Beeple's NFT painting "Everydays." It broke every NFT sales record when it was bought for $69 million (for a single NFT). He became the most wealthy digital artist until the aforementioned "Merge" sale happened.
Art itself serves as an incredible ground to experiment with different NFT ideas. You can create animated loop art pieces, 2D pixelated avatars, 3D modeling illustrations, or just turn photography into an NFT.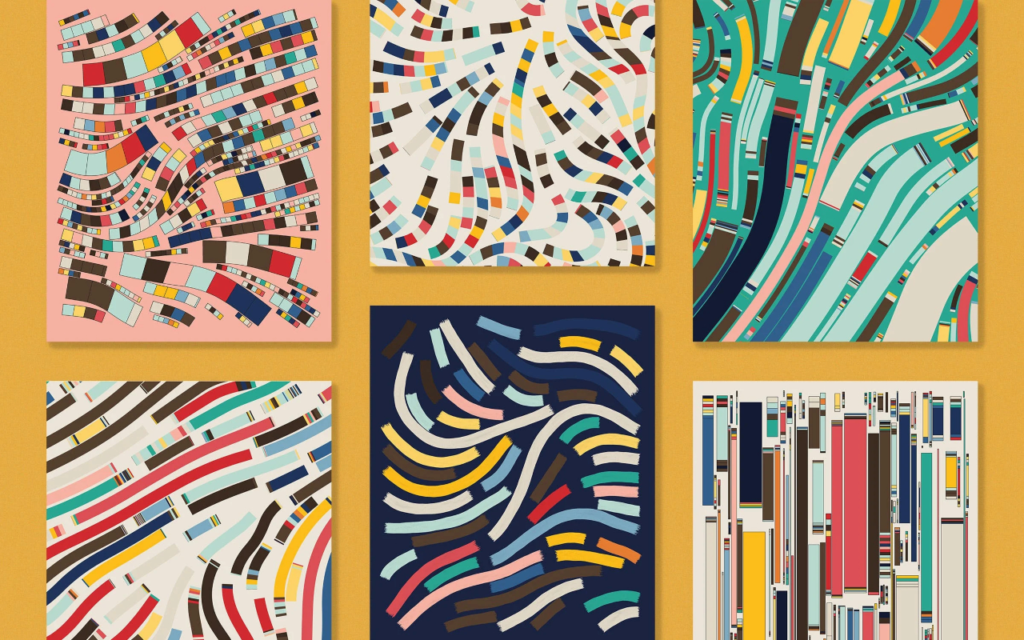 Another NFT idea that became hugely popular is generative art. An artist creates a computer code or an algorithm that automatically creates unique art. Art Blocks and Tezos' Fxhash are two examples of popular NFT generative art pieces over recent years.
Lastly, a more niche category is the self-destructing NFTs. Sotheby's auctioned a "green NFT" that will destroy itself if the average global temperature rises 2°C.
NFT Games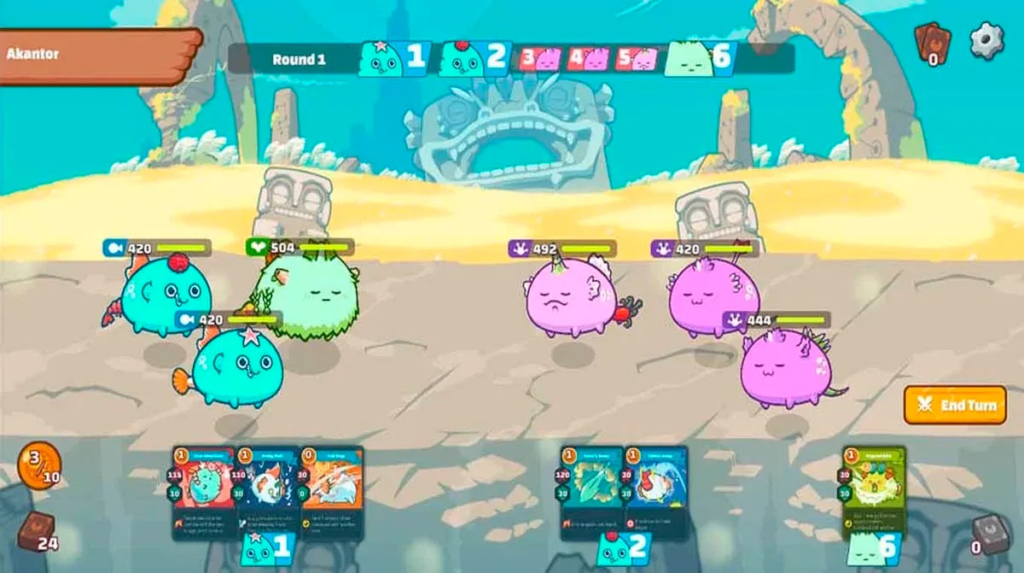 Other booming Web3 niches are blockchain and NFT games. These games use NFTs as in-game assets, with the promise that players can also use them outside the game. It also created a new way to play video games with the model "play-to-earn," allowing people to get crypto and other rewards while playing.
Many video game genres have taken advantage of this late concept and NFTs, including RPGs, racing games, trading card games and more. If you are a developer with a cool idea to create a new game and implement NFTs in it, you can join the wagon with a small team and the right resources.
Additionally, many popular big studios are partnering with NFT games as they see a new market to expand upon. Of course, this idea is more time-consuming and resource-intensive compared to the rest, but definitely worthwhile.
NFT Wearables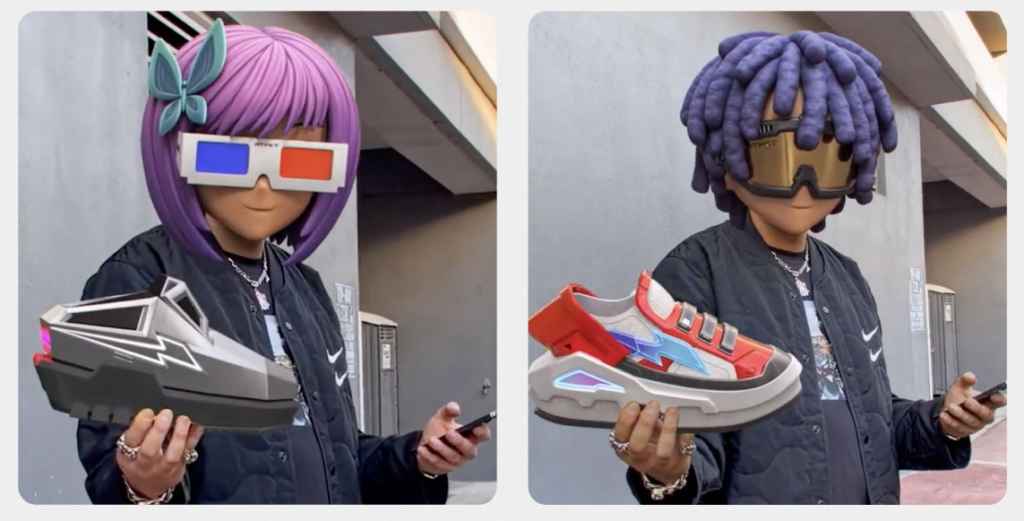 The growing interest in the Metaverse and virtual worlds opens the doors for "digital fashion." People love showing off their avatars by dressing them in cool digital wearables, including clothes and accessories. Some of the biggest brands, like Adidas, Dolce & Gabbana, and Tommy Hilfiger have dropped their own digital wearables.
But you don't have to limit yourself to clothing fashion. Within the Metaverse and games, you can include other things such as weapon skins, buildings, cars, etc.
There are so many ideas to play around with NFT wearables. It will be the perfect niche for you if you know fashion and 3D modeling inside out.
NFT Music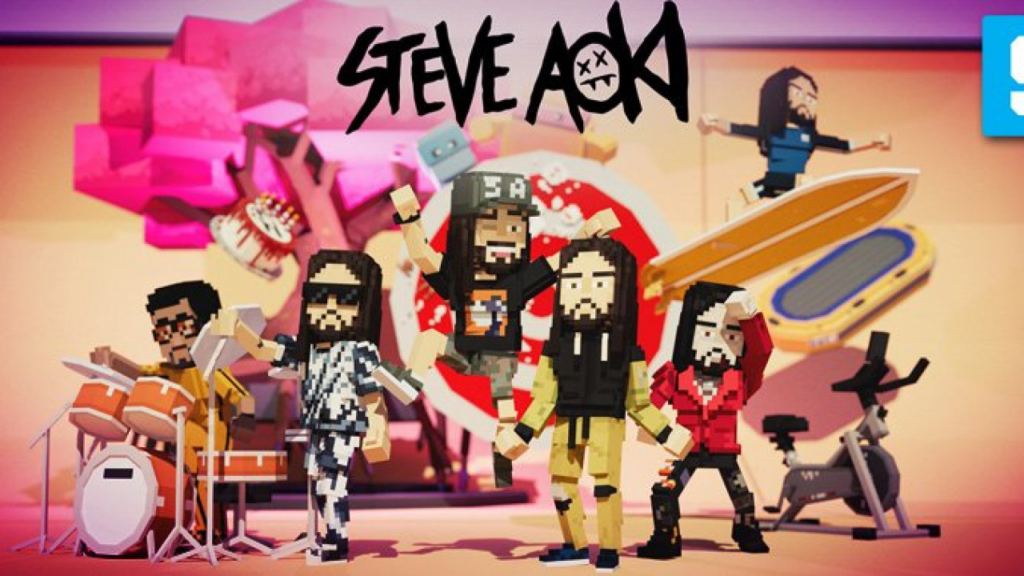 Music has been slowly picking up the pace of the rest in the NFT world. Music NFTs are represented as audio files, and they can be simple beats, singles, or just an entire album.
Some leading NFT marketplaces like OpenSea added a dedicated section for music NFTs. Meanwhile, there are several marketplaces focusing on music NFTs alone. Some examples are Async Music, Catalog, and Royal.
Any artist can make music NFTs, regardless of the genre they play. Hip-hop artist Latashá was one of the first musicians to introduce herself in the blockchain with her NFT music videos.
On the other hand, we have Ed Balloon, who created an NFT collection of generative sounds and several motion picture projects. His "Run Ed" collection features NFTs that combines 2D and 3D animation, stop-motion, and music.
NFT Films or Animated Series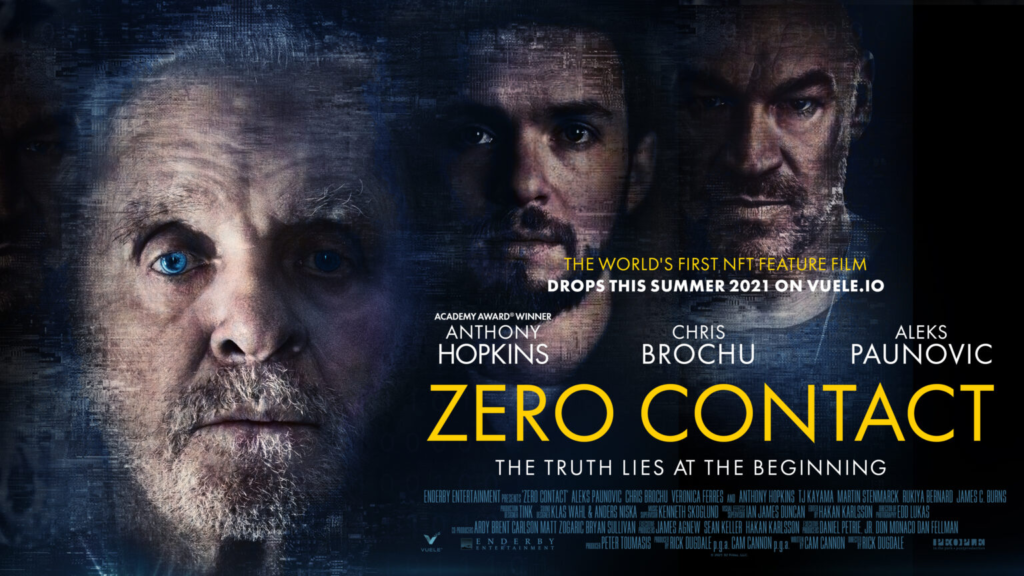 Many filmmakers struggle to get funding for their projects. The industry is rather exclusive and not very welcoming for people that don't come from a privileged background.
NFTs come up to make the industry more transparent and accessible. And many established people in the industry are turning to NFTs, using crowdfunding for their projects to garner a closer relationship with their fans.
The most well-known example is the Film3 Collective. It is a community of storytellers that use blockchain technology to expand this new wave of cinema. There are NFT TV shows like "The Gimmicks," "Stoner Cats" (produced by Mila Kunis), and The Glue Factory Show, all under the spectrum of adult comedy series.
Sports NFT
In 2021 due to the increasing popularity of the "NBA Top Shots" NFT, sports tokens were a big hit and gained popularity in the industry, introducing many unfamiliar faces to this new digital industry.
Many sport-related projects showed up, from NFT collectibles (as the mentioned Top Shots) to NFT sports fantasy games (like Sorare) that had recovered a bit during the Qatar FIFA World Cup 2022. Although, in general, they have suffered from the bear market, they are still a viable and lucrative idea for NFTs.
NFTs Linked to Physical Items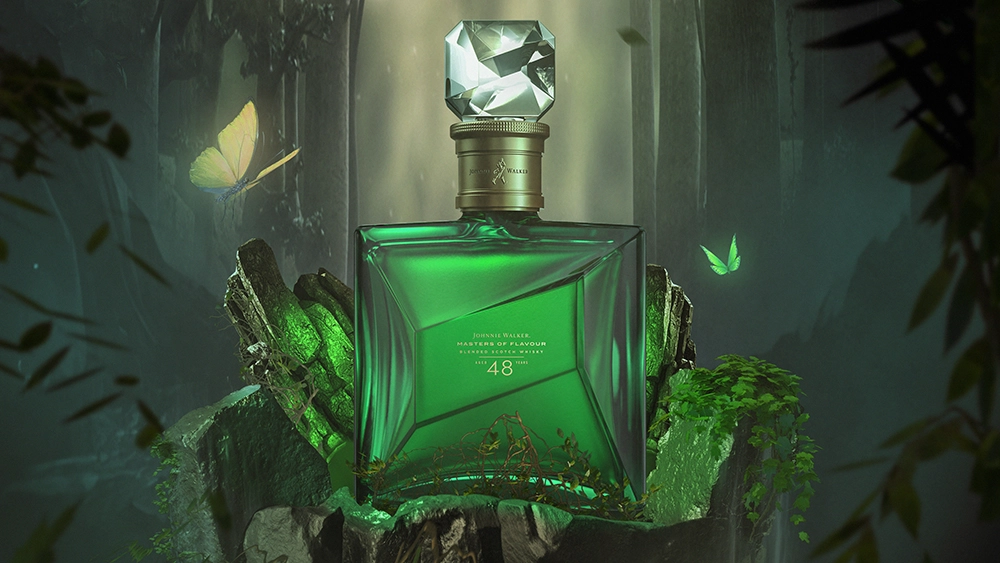 It seems quite contradictory at first glance, but NFTs are independent of the digital space. You can link certain NFTs to physical items. Beeple and FEWOCiOUS offered physical versions of their artworks along with their respective NFTs.
Similarly, the alcohol industry has used NFTs to represent physical wine barrels, liquor bottles, etc. There is even an NFT marketplace called BlockBar that offers NFTs from luxury brands, and each one represents a physical bottle. Some big brands that dived into this space are Johnny Walker, Penfold, and Patrón, to name a few.
Complementary NFT Ideas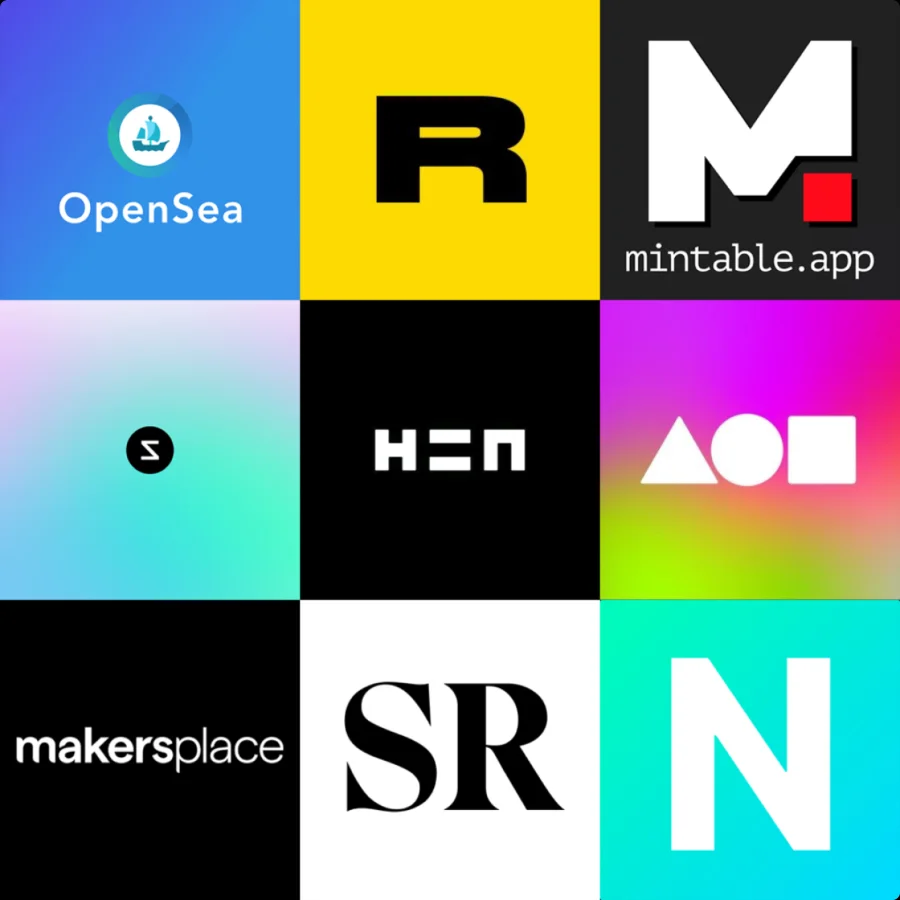 It is hard to draw up a successful business plan for an NFT project. NFTs have a steep learning curve and can be abstract. It's easy to get overwhelmed by already implemented ideas with a varied degrees of success.
But the NFT business isn't reserved for those that want to become an NFT artist. There are many complementary businesses and projects to support NFTs creators (and make money from it!). From NFT brokers to NFT marketplaces or even teaching about NFTs and the blockchain, there is a business opportunity for virtually anyone.
Let's check on those NFT project ideas needed for the industry to thrive and don't necessarily involve making a brand-new NFT.
NFT Marketplace
NFT auctions are highly profitable in the world of NFT services. All operations with NFTs are carried out via marketplaces, and most follow a conventional auction model.
These NFT platforms charge a predefined fee that will go to the marketplace for each sale (most of them have a very low percentage in crypto). Like every other marketplace, it should have a convenient search system and storefronts of goods.
You should also provide a clear interface for sellers and take care of thorough moderation of the digital assets uploaded to the platform.
Creating your own NFT marketplace is one of the most promising ideas for the near future, thanks to the fast development of blockchain technology and NFTs.
NFT White Label Services
The process of removing the brand names of manufacturing companies and placing brand names and logos of sellers is known as white labeling. It is a common practice for small businesses to resell goods from different countries on platforms like Shopify.
A similar strategy can be applied to NFT services. Unlike marketplaces, you don't need to build a platform from scratch, as the concept has plug-and-play white-label capabilities by default. If you manage to create a Shopify-like NFT platform with buyers and sellers in mind, you will have a niche for you for a long time.
NFT Cryptocurrency
Crypto protocols that revolve around NFT video games, shopping, art, and related spheres are rising. But this one might require a deep understanding of NFT cryptocurrencies.
The harder part of this category is understanding the niche, engaging users, and providing value. An "NFT" prefix won't help you, nor your cryptocurrency, if there isn't a meaningful value behind it.
Also, there is high competition in the NFT market for a new cryptocurrency. So, you will have to do thorough research and analyze your niche to understand which problems your protocol can solve.
NFT Trader
Like conventional cryptocurrencies, NFT prices are highly volatile and may vary from time to time. That's where an NFT broker comes to play, as they can profit from their price differences.
Unlike crypto, non-fungible tokens are unique and different from each other. Monitoring stock prices and keeping an eye on crypto news won't work out. You should consider them as a long-term investment.
Traditional traders will buy assets knowing their price will increase over time, and the same goes for NFTs. Knowing how to put NFTs in the right light, buying demanded lots, and pinpointing when to sell them makes a successful broker.
NFT Online Courses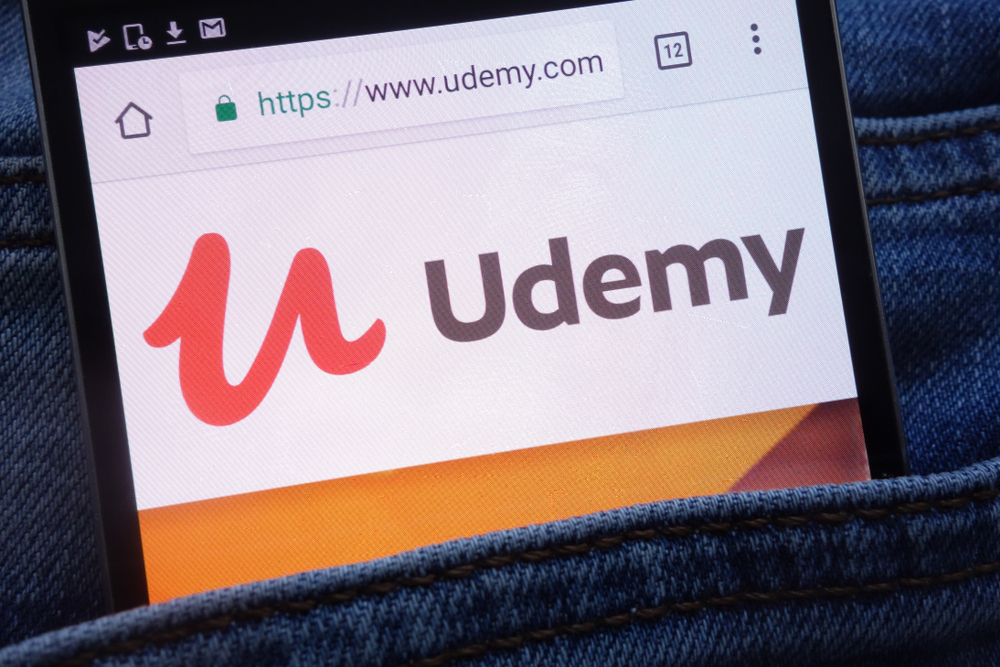 The "NFT niche" still has a rather high entrance threshold. If you understand the many NFT processes very well, you can start an online course to share your knowledge and teach NFT enthusiasts.
Some ways to start your career as an "NFT teacher" is launching an online course on e-learning platforms like Udemy, creating your own platform, or arranging real-life boot camps.
Moreover, your online courses could be used as part of a global strategy. Showing your expertise will gather people around your knowledge. And with enough loyal users around your personal brand, you can expand even further with a YouTube channel, arrange some training sessions, and become an influencer around this niche.
NFT Ideas and The Best Examples To Draw Inspiration From
Next, we will explore some of the market's most relevant mainstream NFT ideas. Although one needs to stand out from the crowd to be successful, there are some unique ideas you can explore and draw inspiration from.
NFT Avatars (CryptoPunks)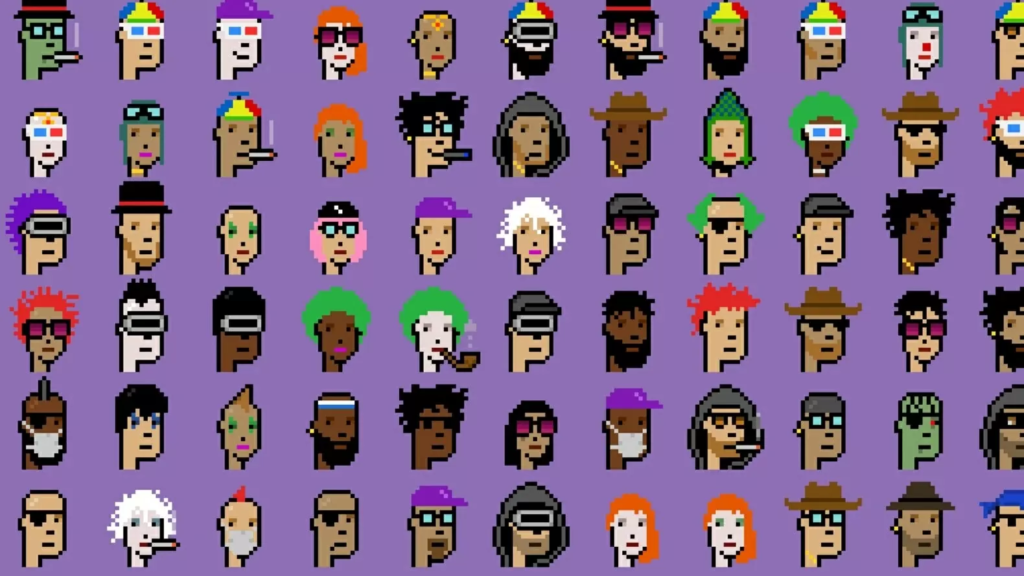 In 2017, LarvaLabs launched CryptoPunks: an NFT collection of 10 thousand randomly generated avatars inside the Ethereum blockchain. From there, CryptoPunks' value went too high in secondary markets, skyrocketing their values.
The cheapest of these avatars are worth around $80,000, and over $1 billion has already been traded. It features famous investors such as Jay-Z, Odell Beckham Jr., and Visa.
NFT Memes
Do you remember "Bad Luck Brian"? A red-haired kid image with a text to resemble bad luck situations? That kid is now a young guy named Kyle Craven, and he sold his iconic photograph for $36,000 in March 2022 as an NFT.
With the meme culture getting more popular, some of these internet sensations finally had a chance to capitalize on their mind-boggling opportunities.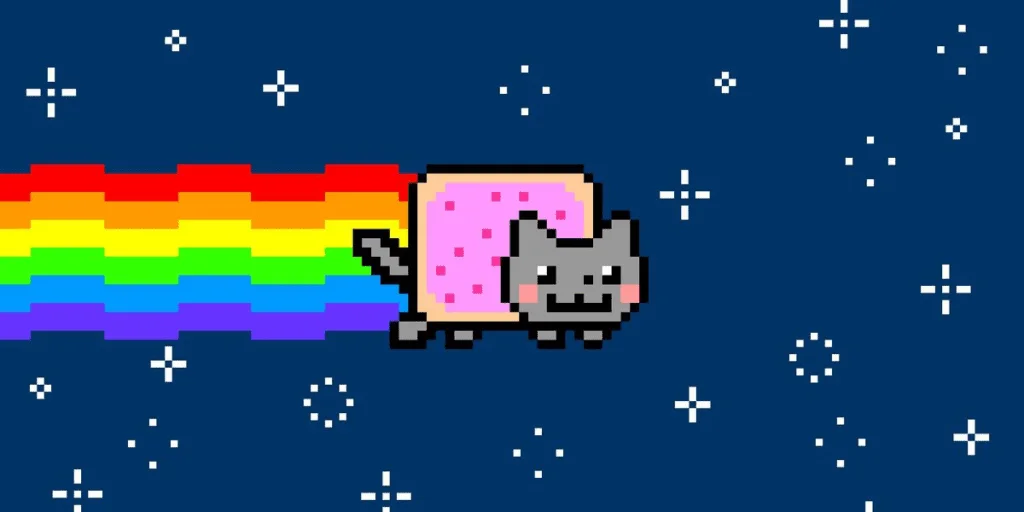 Another popular meme that was introduced to the NFT world was Nyan Cat. This 2010s GIF now has an entire NFT collection with many versions of the Nyan Cat. The original video was sold as an NFT for $852,300 in an auction.
Jack Dorsey's First Tweet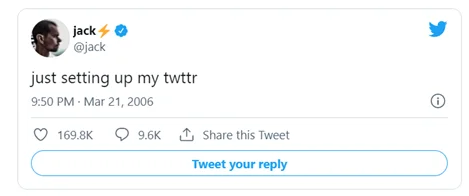 Jack Dorsey's first tweet is the perfect example that you don't need to have an NFT art idea, produce an authentic video, or make an entire music album to make money in the NFT space.
Yes, the founder of the "bluebird" social media sold his first tweet as an NFT in an auction for almost $3 million.
Got something unique already? You can make it profitable by transforming it into an NFT!
AI NFT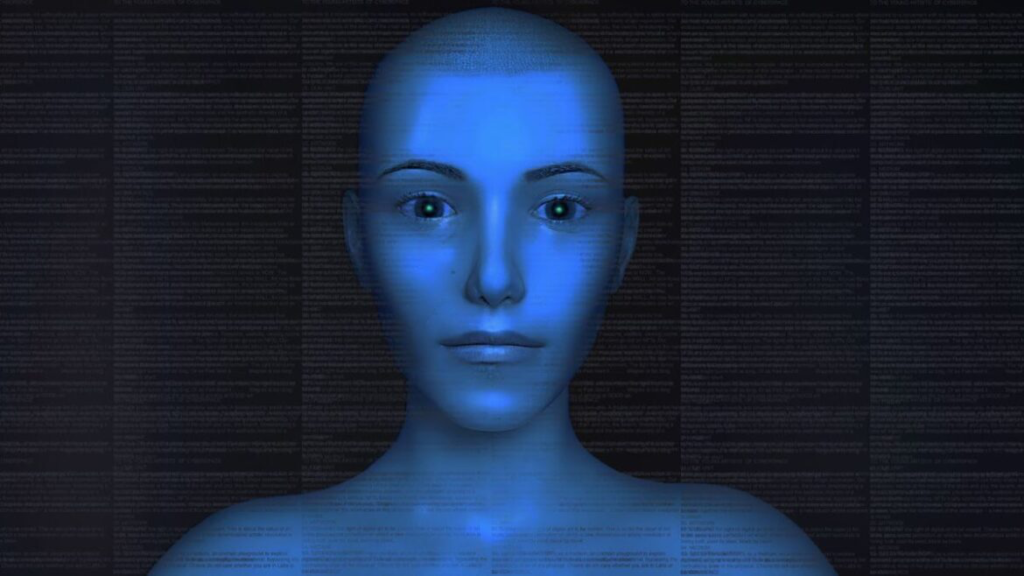 Based on the Ethereum blockchain, Alice is an artificially intelligent NFT (also known as iNFT) character built with machine learning technology you can talk to in order to further build her personality.
Aletha AI is the company behind this new idea and saw an overwhelming response, setting all to continue the project and make the infrastructure for the future of iNFTs.
The Origins of The Internet (As an NFT)
Tim Berners-Lee, the creator of the World Wide Web in 1989, sold the original 9,555 lines of source code as an NFT for $5.4 million. Auctioned in Sotheby's, the bundle included other goodies created by Berners-Lee as well.
Although it isn't like the buyer now owns the internet. It is more like it has bought a very important document. It's a pivotal part of human history but doesn't have power over its main idea.
Doodles NFT Characters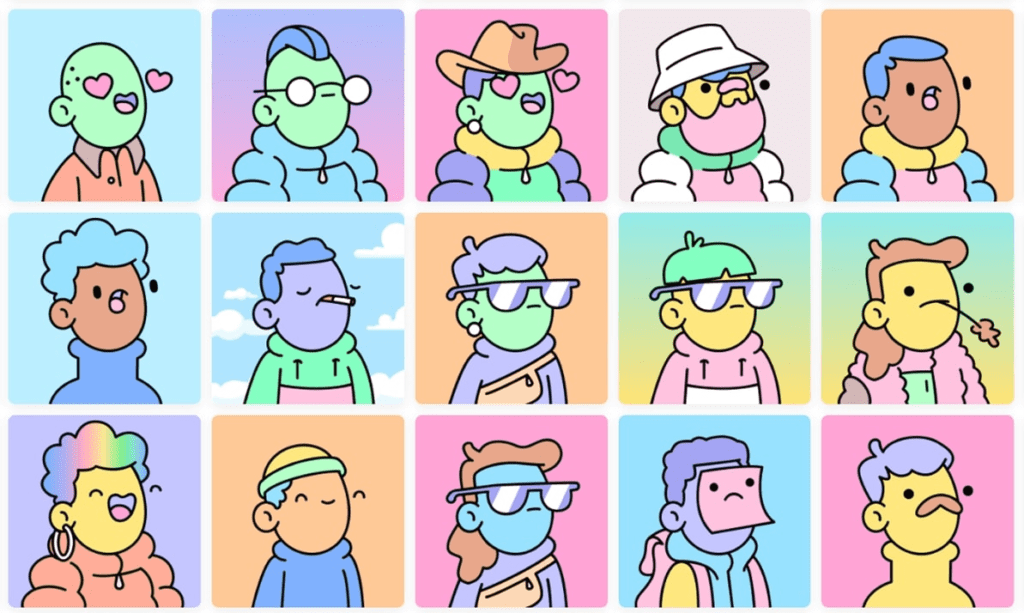 The artist known as "Burnt Toast" launched a collection of 10,000 unique Doodle avatars done in its signature style. Since then, this collection has sat in the top 50 NFT collections in the OpenSea marketplace.
Doodle NFT gained more recognition due to high-profile collaborations with Pharrell Williams and Shopify. Even one of them (a rare "golden ape") was sold for $1.1 million in early 2022.
ATP Tour NFT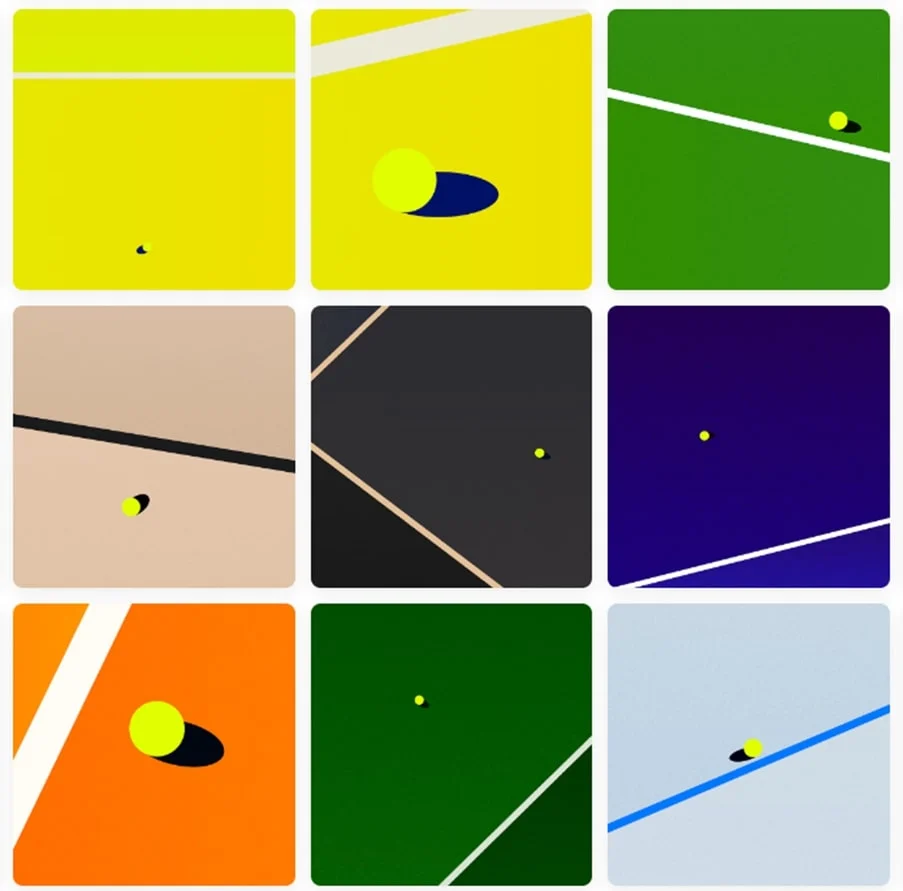 A collaboration between Martin Grassier, the Art Blocks Engine, and the ATP Tour brought us "Moments from the ATP Tennis Tour."
It uses real in-match sports data, creating many artistic NFTs in the Art Blocks style. Each one shows the real position where the ball landed in a professional game.
The NFT properties include some traits like who hit the ball, what shot technique was used, which match it was, and if it was a match-winning ball.
NBA Top Shots
A much simpler idea was making sport NFTs just like tradeable cards. They are rare and collectible, much like physical cards were in the past. That's where NBA took a step further with "NBA Top Shots."
They are NFT video clips of crucial NBA moments. For instance, LeBron James's dunk while playing for LA Lakers was sold for $208,000.
"Everydays" NFT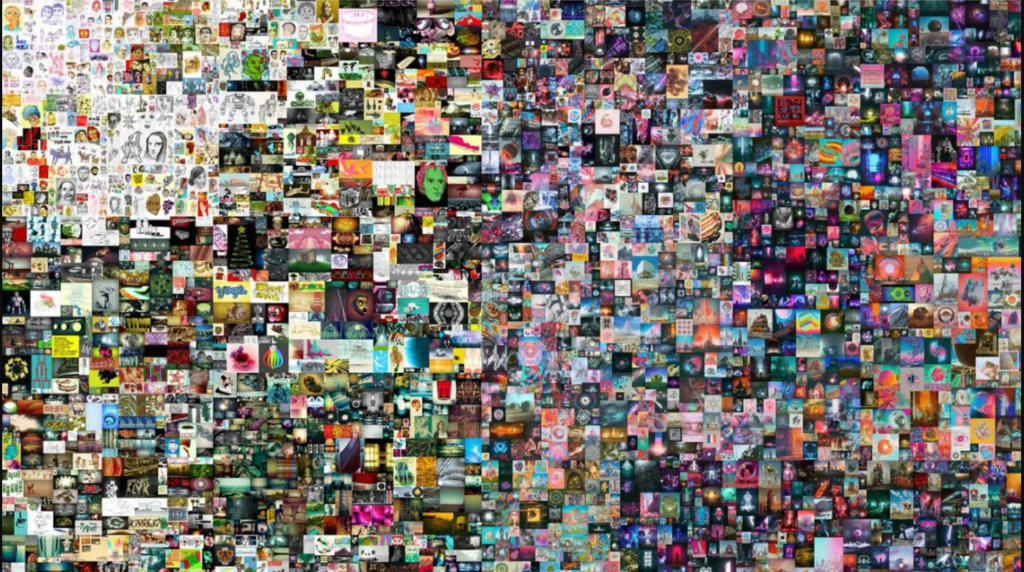 Of course, we have to include Beeple's NFT artwork "Everydays – The First 5,000 Days" in the list. Mike Winkelmann was collecting an image every day for 5,000 days since 2007. Winkelmann continued the project using Octane and Cinema 4D software.
As we previously mentioned, it became the most expensive digital artwork and NFT overall when it was sold for $69 million. Going even further, it became the third most expensive artwork (this includes real-life ones) done by a living artist.
BAYC NFT Collection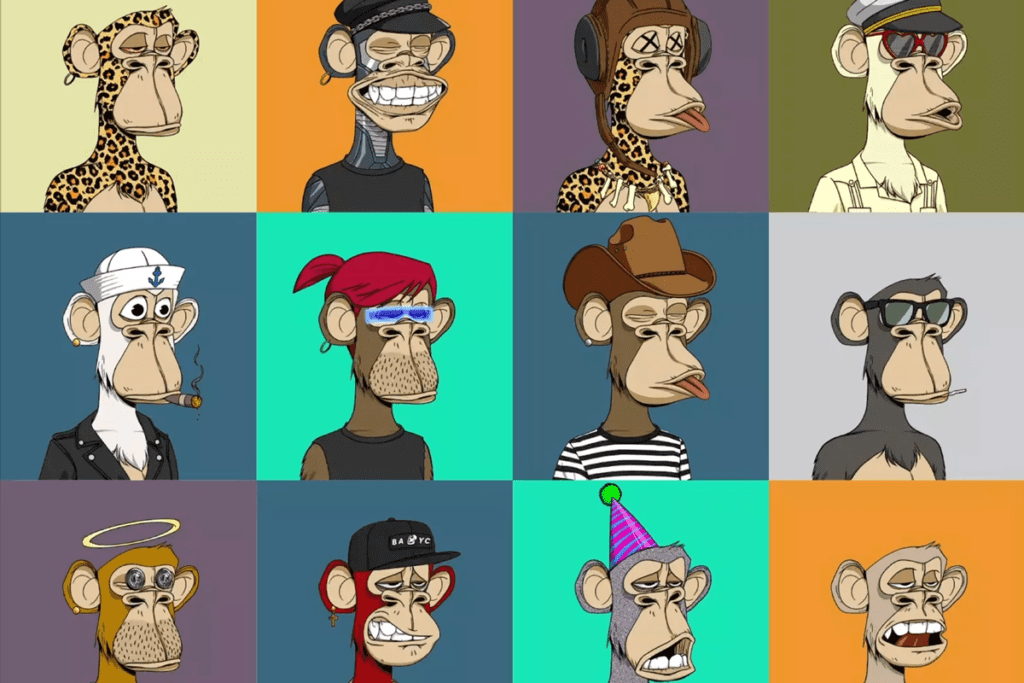 Just like CryptoPunks, the Bored Ape Yacht Club is a collection of 10,000 randomly generated avatars of monkeys with different facial expressions wearing various gadgets and clothes.
What made it different from the rest of NFT art collections is the community it managed to build around. They are doing so well that their success keeps thriving to this day, even though popular NFT collections' "hype moment" is usually volatile.
BAYC has donated $850,000 to the Orangutan Outreach charity and launched a new set of 101 Bored Apes NFTs, reaching a whopping $24.4 million on Sotheby's auctions.
NFT Autographs
DraftKings didn't want to be overshadowed by the NBA and also dropped high-value sports memorabilia in the form of NFTs.
In this case, they sell autographed cards by famous sports figures such as Tony Hawk, Tom Brady, Simone Biles, and more.
Crypto Stamps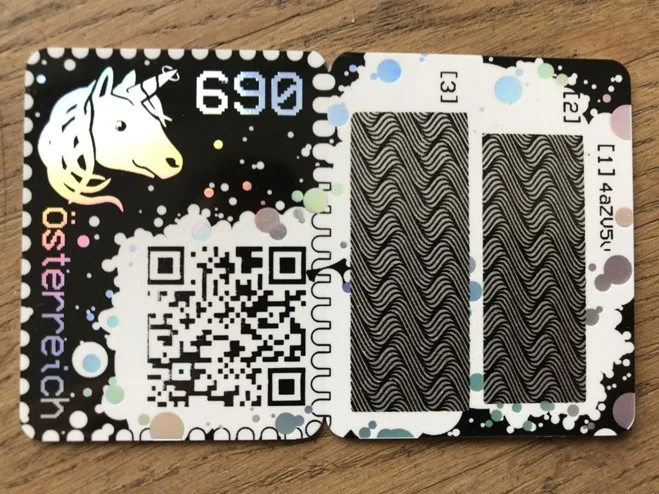 The NFT space is the new frontier for everything that is a collectible. Therefore, including postal stamps on this list shouldn't be a surprise.
Perhaps what will surprise you is that the Austrian postal service was one of the early adopters of NFTs. In 2019, the Österreichische Post AG issued the world's first blockchain stamps. The project has been a resounding success, with hundreds of crypto stamps sold, and the Österreichische on its way to releasing a third wave of stamps.
Gourmet NFT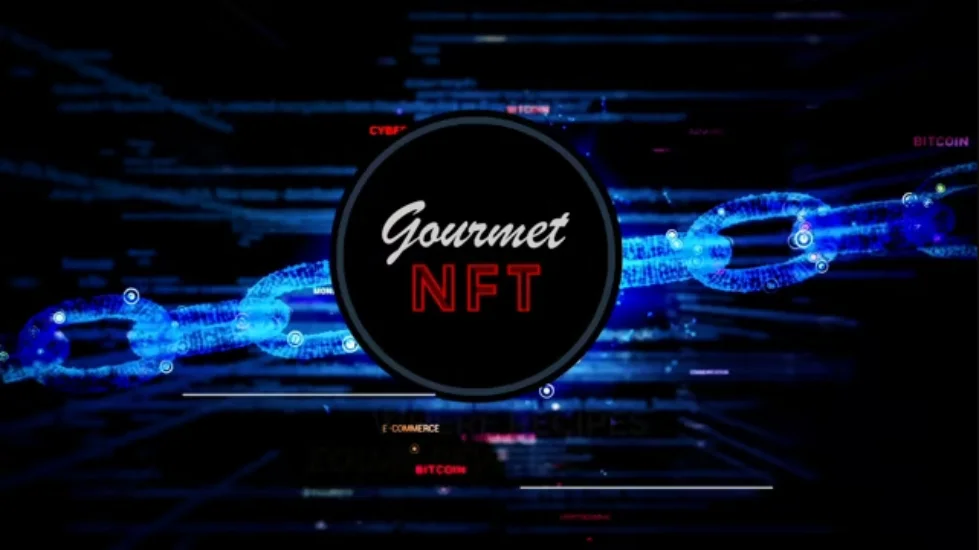 Gourmet NFT is a unique marketplace that allows professionals and self-made chefs to upload their original recipes to the blockchain and sell them as NFTs.
Would you like to earn money thanks to your specialty? Now you have the place where you can do it!
NFT Photos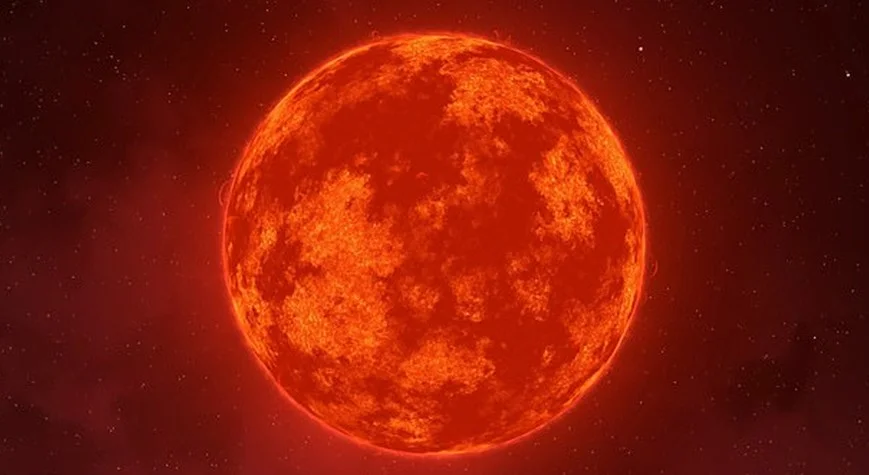 Many unique photographs are being sold as NFTs. But there is one collection in particular that will catch your eye.
In 2021, the British-based Adequate Content Collective launched an NFT collection of 9,096 NFT stars. It corresponds to one of every star visible to the naked eye.
NFT Music Albums
The most famous case of NFT music albums remains to be Kings of Leon's "When You See Yourself."
The American rock band released their album as an NFT. It made $2 million in sales in 2021, with 7,000 copies sold and six "golden tickets" that grant the owners four front-row seats to every Kings of Leon concert for life.
Closing Thoughts
When it comes to NFT ideas, only your imagination is your celling. The NFT space is a sector where you can let your ideas run wild. You don't need to stick to the already established best NFT business ideas.
You aren't obligated to make music, follow NFT art ideas, make a JPEG, etc. There is room for everything.
But whatever you do, ensure that your collection starts safe and secure for your holders. The NFT industry is no stranger to cyber-attacks, and a security breach could heavily damage your whole brand and the audience's trust. Founders often drop their NFT projects because they didn't bother to reinforce their security or audit their own smart contract.
Hopefully, this article will give you enough to think about and allow you to craft the best ideas for your own NFT collections.